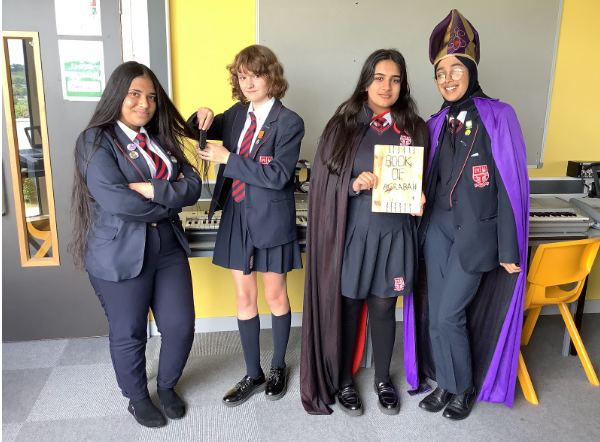 Pupils in the above photo from left to right, Zainab Ahmed (Year 9), Lucy Turner (Year 10), Hooriya Ahmed (Year 9) and Sanaa Hussain (Year 9).
During music lessons, pupils in Year 7 have been rehearsing for the summer showcase inspired by the hit musical Aladdin. The showcase will feature songs such as Arabian Nights, Prince Ali, A Whole New World and more! The showcase will also feature pupils from the Musical Theatre Club at Pleckgate.
The showcase is on Thursday 13th July at 11am at Pleckgate High School. Parents are welcome to attend and can order their tickets online via ParentPay.
We look forward to seeing our Year 7 pupils and the Musical Theatre Club perform.