Pleckgate's Literacy Priorities 2022-2023
Priority 1: Improving pupils' word depth knowledge – explicit teaching of vocabulary.
Priority 2: Encouraging academic reading and learning academic vocabulary.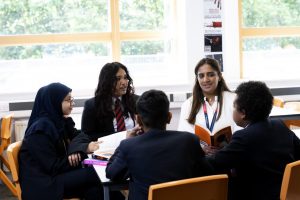 Pleckgate is committed to raising standards of literacy in all its pupils, through a coordinated approach. Every teacher has a role to play in this process. Reading, writing, oracy and vocabulary are vital skills in learning and life. At Pleckgate, these skills matter. Reading is one of our core curriculum drivers and one that is key to achievement.  As such, reading is central to every aspect of learning at Pleckgate and is developed by all teachers in every department and lesson. 
We have a robust plan for the development of literacy across the curriculum. We have sourced guidance from The EEF (Improving Literacy in Secondary Schools); Closing the Vocabulary Gap (Alex Quigley), The Reading Mind (Willingham) and Reading Reconsidered (Doug Lemov) amongst other relevant research to develop our reading strategy and development plan.
Throughout the curriculum, pupils access the best that has been written and said about the subject – ensuring that background knowledge, culture capital and reading fluency are continually developed through carefully selected, enriching texts.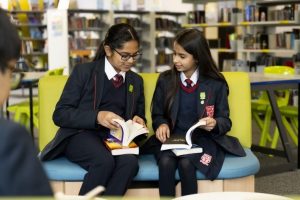 'Schools have no more fundamental responsibility than teaching children to read…Nothing is more important in education than ensuring that every child can read well.'
Reading: The Next Steps, DfE 2015