"Children are made readers on the laps of their parents." — Emilie Buchwald
"Today a reader, tomorrow a leader." — Margaret Fuller
A whole school approach to reading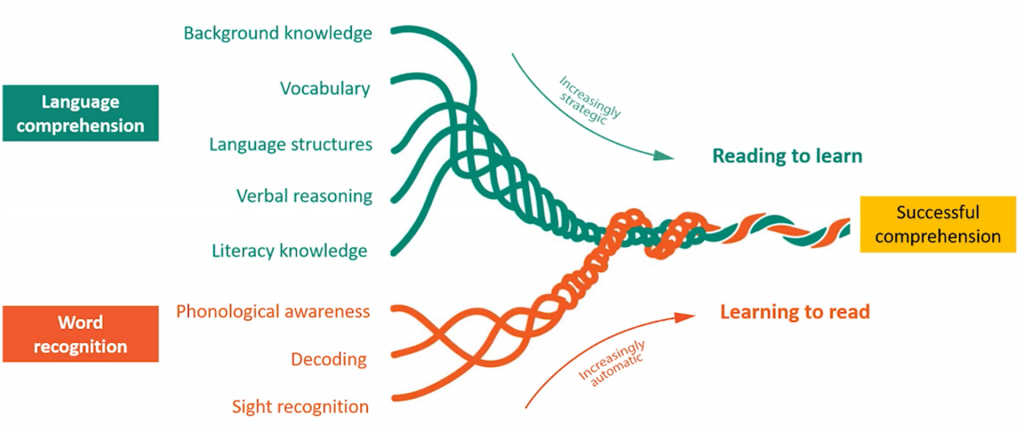 Knowing how to read
Some pupils arrive at secondary school without the decoding knowledge they require to flourish and access the full curriculum. Once identified, these pupils are enrolled onto a systematic, synthetic phonics programme, delivered by a trained team of Pleckgate staff. This programme is designed to ensure that pupils quickly acquire the knowledge of alphabetic code, word recognition and ability to blend sounds that is required to unlock future learning. The Phonics programme, alongside regular reading practice with carefully matched books leads to increasing fluency.


Less secure readers in years 7, 8 & 9 are enrolled on the Accelerated Reader programme.  This helps to improve reading in pupils and has proven impact over time.
As part of this programme, pupils complete termly reading tests that enable us to give each pupil a reading age and a reading target, as well as advice on the range of books that are suitable for them.  Pupils can also take regular quizzes on their iPads on books they have read.
Throughout the year, pupils who pass reading quizzes are rewarded with certificates and this will be recognised for their progress in reading.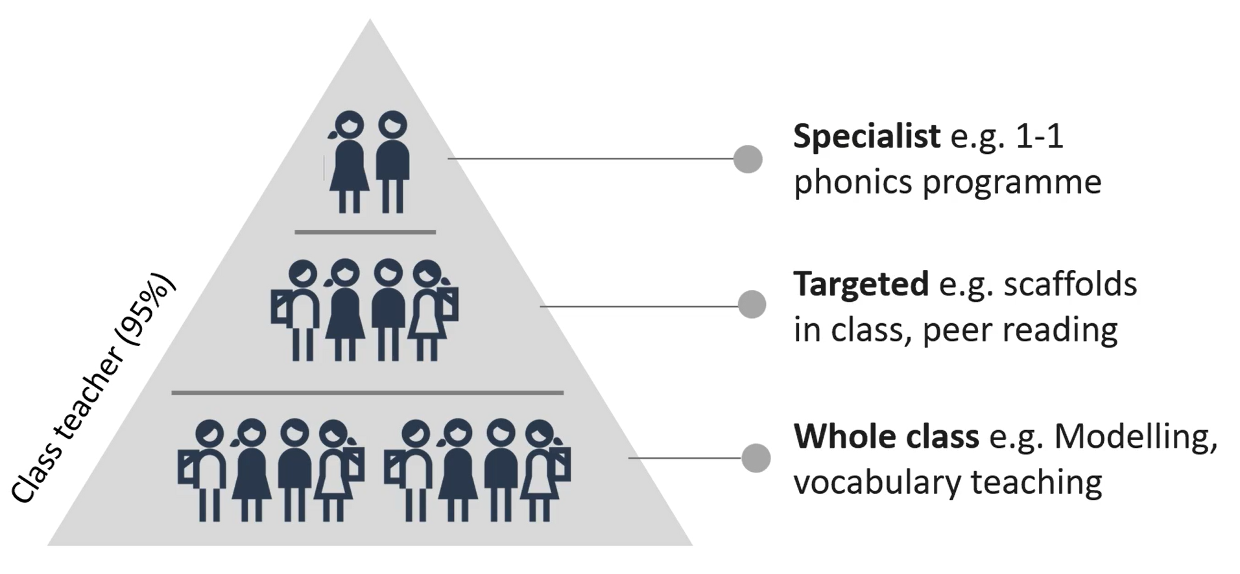 Reading for pleasure
All Year 7 and 8 pupils should have a reading book (this can be a downloaded book from myON on their iPad) with them at all times and are encouraged to read at least three books each half term. The importance of regular reading is encouraged at Pleckgate through tutor time, reading lessons and reading opportunities in all lessons.  We encourage our pupils to have the confidence to read aloud in lessons, to help develop their speaking and comprehension skills.
Alongside regular access to our well-resourced school library, we are offering support and encouragement to develop a love of reading through:
Our online myON library offers a wide range of books including fiction and nonfiction suitable for all age ranges. The online library can be accessing at any time at home or in school
First News. This is a digital newspaper that delivers global news in an accessible, engaging way. First News is available for all pupils in Google classroom and can be read at any time
Borrowbox which is an online library run by Blackburn with Darwen libraries
Mrs Hanson, our School Librarian, visits all 7Q and 8Q reading lessons to offer any support required and listen to pupils read
Reading intervention sessions for those pupils requiring extra support, including the teaching of phonics through the DFE accredited 'Read, write, Inc' programme.
Language and Reading Strategy – Developing Progressive Fluency across the curriculum
Language and reading are central to learning at Pleckgate High School.  To support language acquisition and reading, teachers will work with your child to develop increasingly sophisticated vocabulary and reading fluency in each subject area. This fluency means that a pupil's working memory is freed to allow sophisticated comprehension of the increasingly ambitious texts they will encounter through their curriculum journey.  We will encourage your child to read regularly in each subject.  We will support your child to write well in each subject.  We value reading for pleasure as much as we value reading for learning.
Our strategy is influenced by research into teaching and learning published by the Education Endowment Foundation (EEF).  We intend to improve vocabulary and reading skills in all subjects.  In addition to reading for pleasure, we intend to make reading for learning a central focus of school life and routines.  Whether we are reading in the Library or the classroom, we will use a stepped approach to developing vocabulary and reading in all subjects. 
Our stepped approach includes subject leaders ensuring that language and reading development is embedded across all programmes of learning by focussing on:
Talk like a specialist: we will provide targeted vocabulary instruction in every subject.
Read like a specialist: we will develop pupils' ability to read complex academic texts.
Write like a specialist: we will combine writing instruction with reading in every subject.
 Each academic term will focus on a key Area of Language and Reading