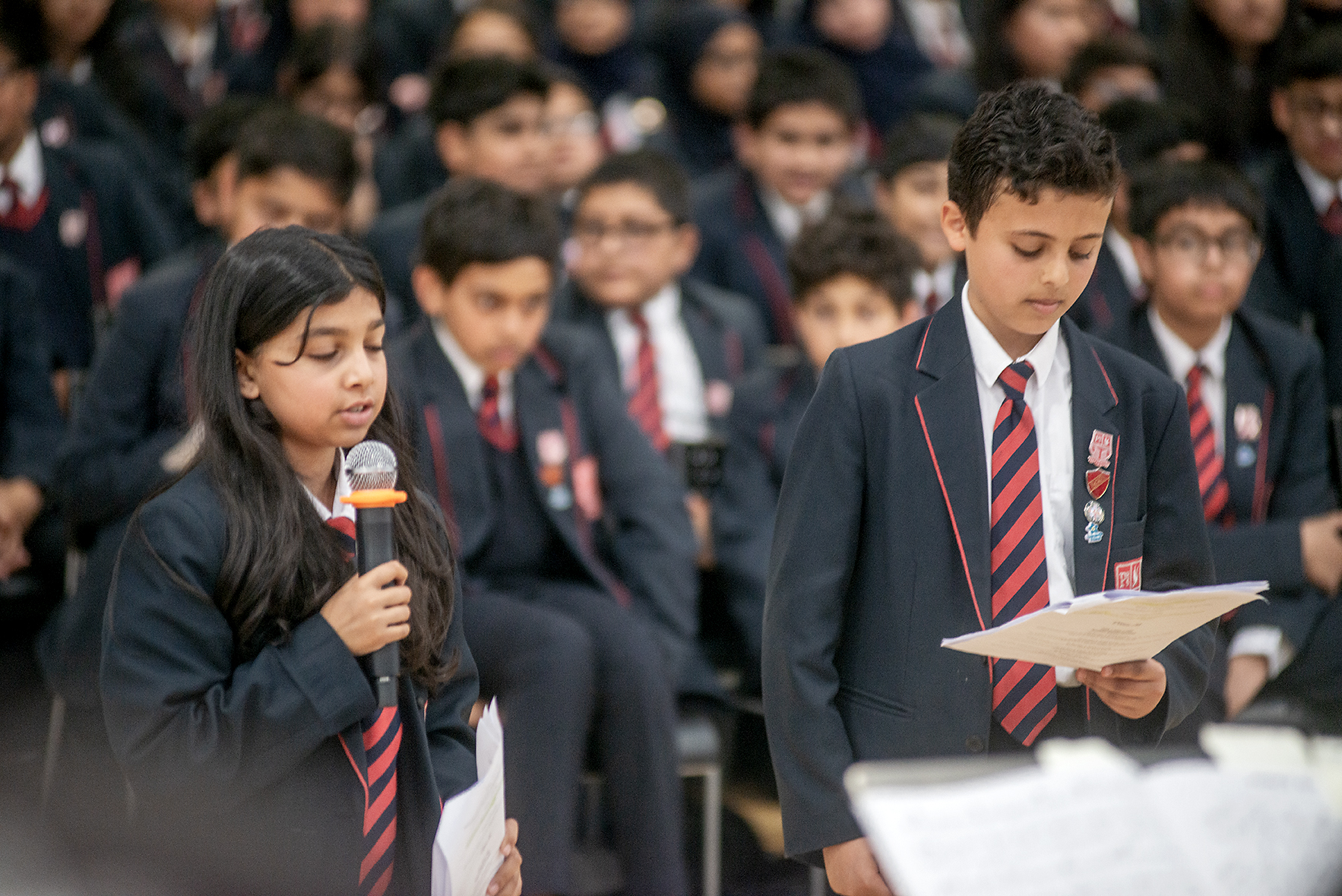 Last week, our pupils took to the stage bringing their own twist to Disney's classic Aladdin.
Pupils took part in singing, acting, and teamwork to create the musical. Pupils delivered the performance exclusively to parents and three local primary schools which included Roe Lee Primary School.
Year 7 pupils have been practising continuously during music classes. Hit songs like Arabian Nights, Prince Ali, and A Whole New World were performed throughout the showcase. Pupils from our Musical Theatre Club were also involved in the performance.