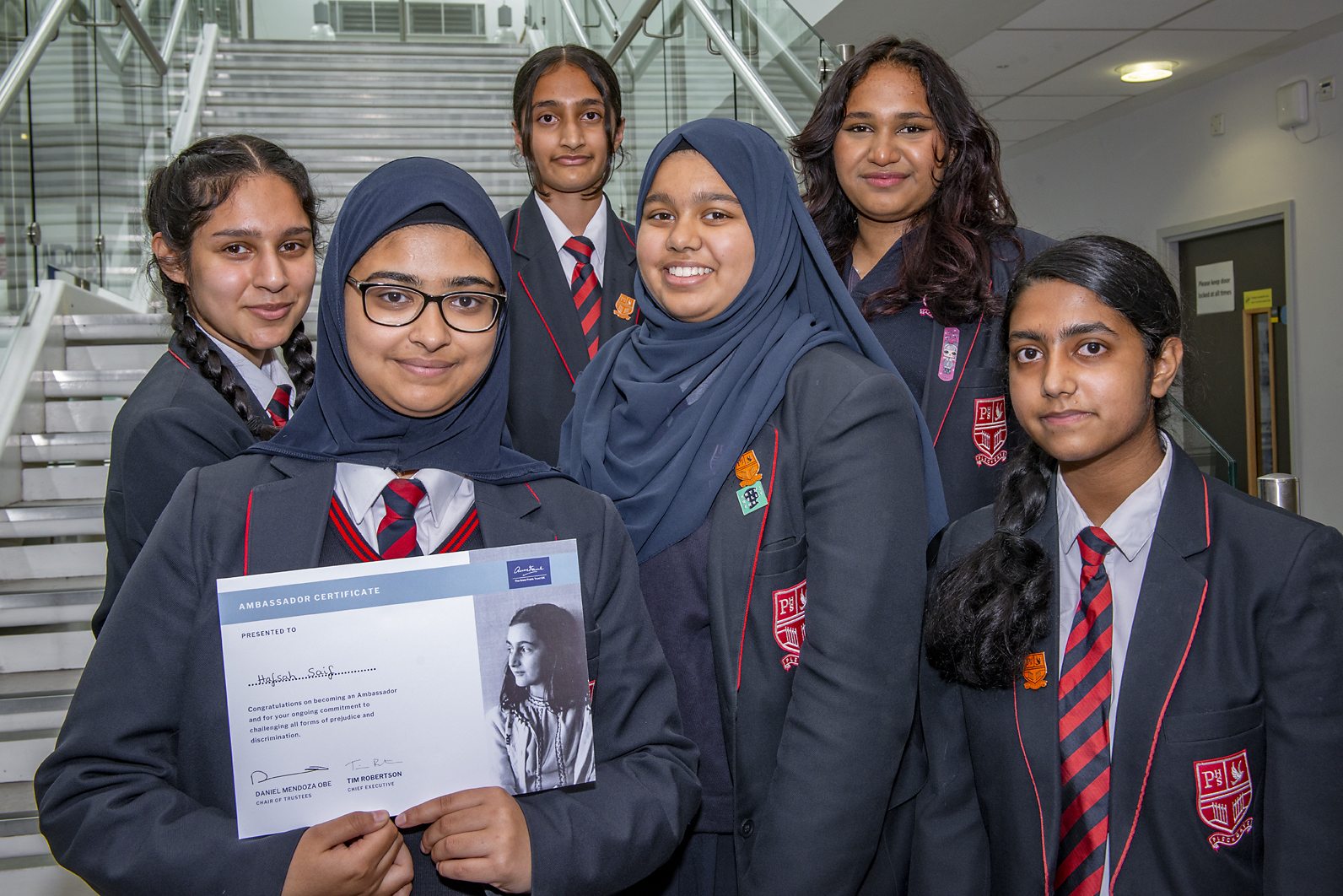 A number of Year 9 pupils went through a tough selection process to become prestigious Anne Frank Ambassadors as they try to promote a society safe from prejudice and discrimination.
Pleckgate is one of just ten schools in the United Kingdom which is an Anne Frank Trust Link School.
Anne Frank was one of 1.5 million Jewish children murdered by the Nazi's during the Holocaust. She was just 15 and wrote a diary during her time in hiding and her life is used by the Trust to empower young people with the knowledge, skills and confidence to challenge all forms of discrimination and prejudice.
Pleckgate pupils had the chance to apply to become Ambassadors and Head of Religion and Worldviews, Mrs Savage said they had to go through a rigorous process.
"First of all, they took part in a  programme from the Anne Frank Trust called 'My Story' with their class, they then applied to enhance this experience with a visiting author who came into school to help them work on a written piece.
"They then had to apply to the Anne Frank Trust explaining why they want to work against prejudice and discrimination and make a difference.
"In the application process, they had to write a creative piece and film it.
"We were delighted that so many of our pupils want to be part of this – being an Anne Frank Link School is a big part of Pleckgate life."
New ambassador Alisha said: "I just want to make an impact, everyone deserves to be treated correctly."
Shaheen added: "I wanted to be an ambassador to challenge the prejudice people face, to get rid of any shackles which are holding people back and make sure our society is multicultural and tolerant."