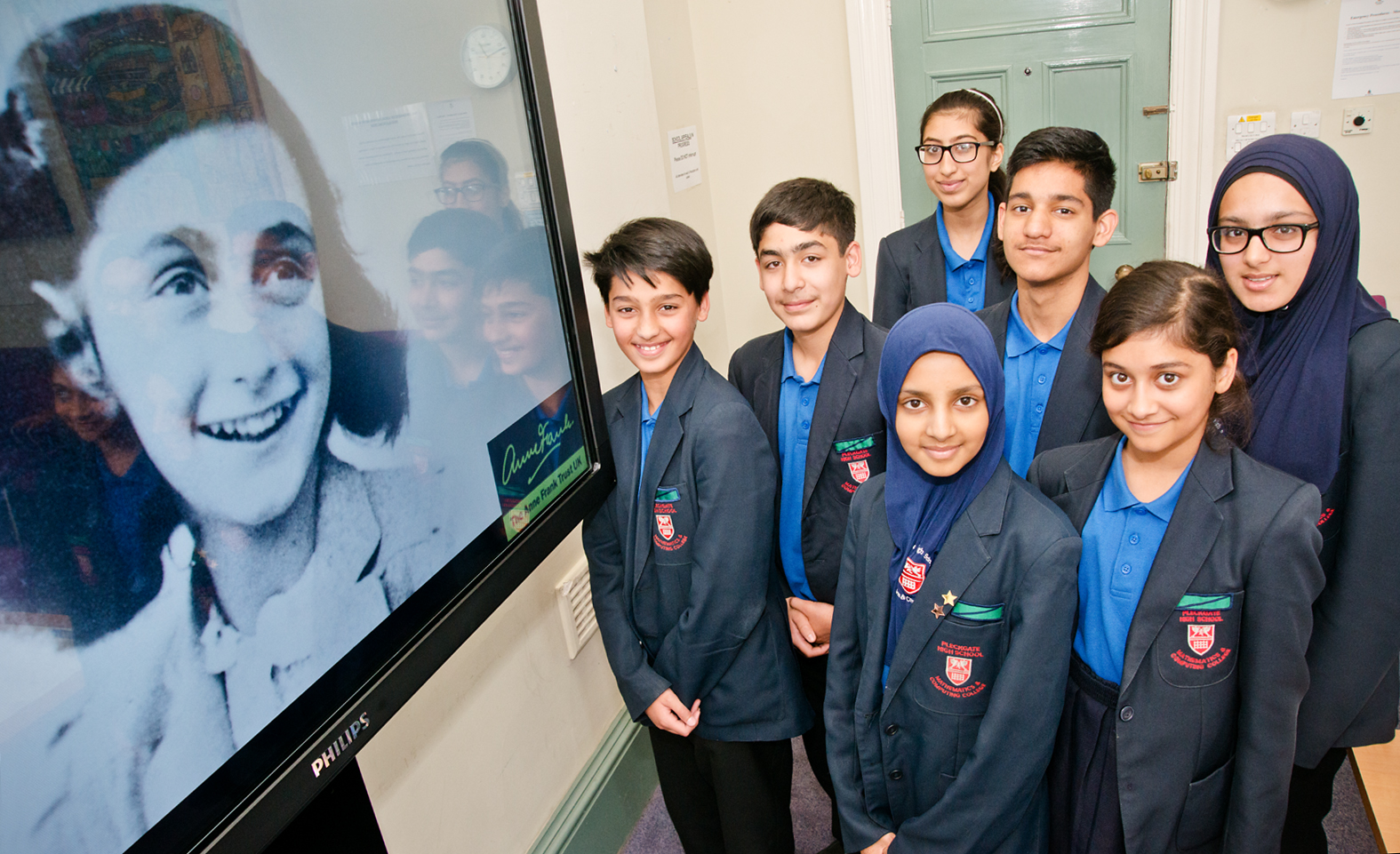 [fusion_text]
Seven Pleckgate High School will be trained as Anne Frank Ambassadors to look at the past – and take it into the future.
The Anne Frank Trust came to Pleckgate earlier in the year to train 30 Year Eight pupils to be guides for the Anne Frank Exhibition which is held in the school every year.
Jewish pupil Anne wrote a now famous diary while in hiding in Germany during the Second World War, before she died in a concentration camp. 
After this pupils were invited to apply to become an Anne Frank Ambassadors and those selected attended a workshop with the Anne Frank Trust at Blackburn Town Hall along with pupils from St Bede's and Teehaudal Girls School with Darwen Vale and Blackburn Central also involved.
"Out of all the applications we chose seven pupils to attend the training," said Pleckgate High School Religious Studies teacher Jenny Savage.
"The training focussed on trying to stop any kind of discrimination happening again and how they could lead a campaign to try and help this. 
"Pupils had to decide on a focus, for example gender inequality, or religious prejudice, and then had to decide how they were going to try and make people aware of their campaign through assemblies in their own school, in primary schools and by using social media. 
"This will be a project for pupils to continue as Anne Frank Ambassadors."
"It's an honour to be an Anne Frank Ambassador," said pupil Amaan Khan. "We have learnt more about prejudice and discrimination in the workshop and it's about emphasising, no matter what religion or gender, everyone is the same."
Blackburn with Darwen Borough Council are supporting the Anne Frank Trust.
[/fusion_text]