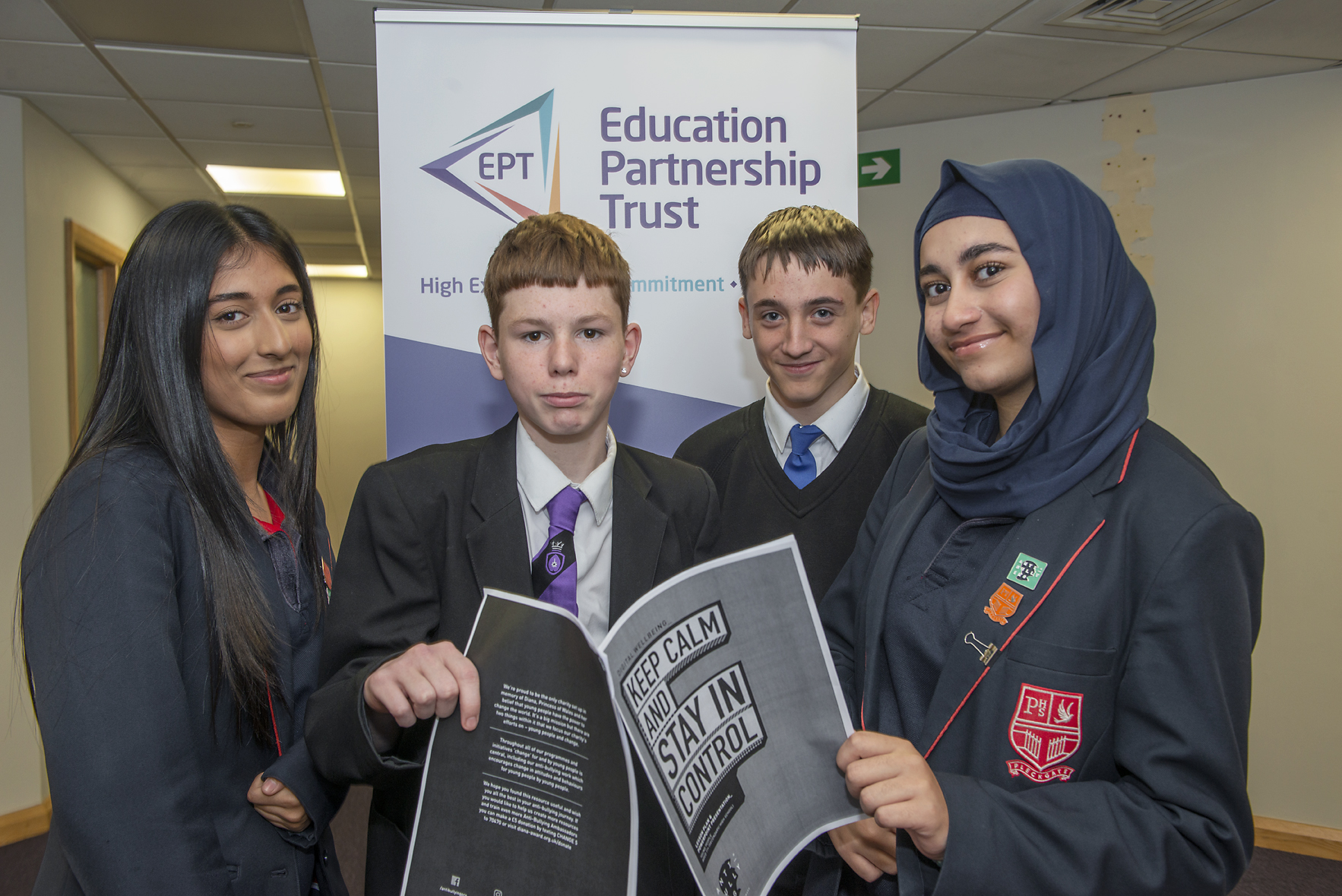 Seven schools in the Education Partnership Trust (EPT) came together to produce an Anti-Bullying Charter during Anti-Bullying Week.
Pleckgate's Anti-Bullying Ambassadors facilitated the event which included Coal Clough Academy, The Heights Burnley, The Heights Blackburn, Eden School, Burnley High School and Atherton High School.
Anti-Bullying Ambassador Mohammed said: "We are keen to promote what we have learnt as Anti-Bullying Ambassadors to other schools.
"We can perhaps learn something from them and they can learn something from us and it will be exciting to produce a Trust charter. It's been good to mix with other schools."
Eden School pupil Ben said: "We discussed how much time we spent on-line and what we want to change about it. We all probably spend too much time on our computers, especially during winter. "
Pupil Maya from Atherton High said: "We also talked about our phones and how we use them, different ways we use digital technology and about digital well-being."
Pleckgate teacher Mrs Robinson said: "We got all the schools together in the EPT and firstly, we talked about digital awareness.
"Then we put together an Anti-Bullying charter which we can use across the EPT schools. We have one at Pleckgate but this will be one which can be used in all the schools and it's about life principles. This is the first time an event like this has been held and it's been extremely beneficial."
Sharon Roscoe, CEO of the EPT, said: "Anti-Bullying week provided the ideal opportunity for staff and pupils from across all our schools to collaborate and raise awareness on how to prevent and tackle bullying. The pupils were able to learn from each other and were a testament to the schools they represented."