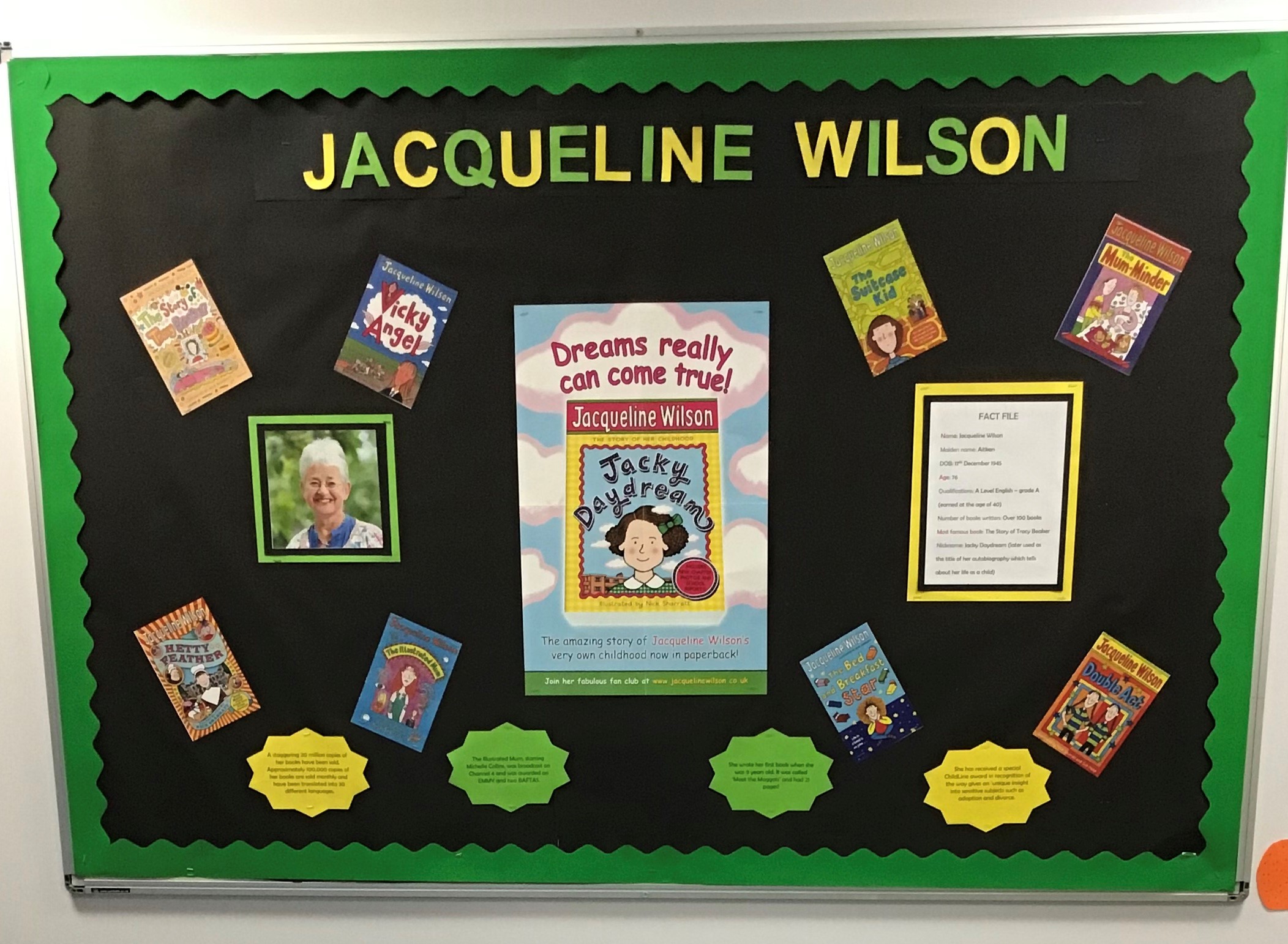 This month we have chosen to focus on the author Jacqueline Wilson.
She is a very popular children's author who has written over 100 books, many of which have been made into TV programmes, the most famous being 'The Story of Tracy Beaker'.
As her children's novels frequently feature themes of adoption, divorce and mental illness, they tend to attract controversy, but nevertheless are well loved by both children and adults.
One of our pupil librarians, Emily from Year 8, has helped to create a display featuring some of Jacqueline Wilson's most popular books, many of which are available to borrow from the library.
The display also includes a fact file and interesting facts.