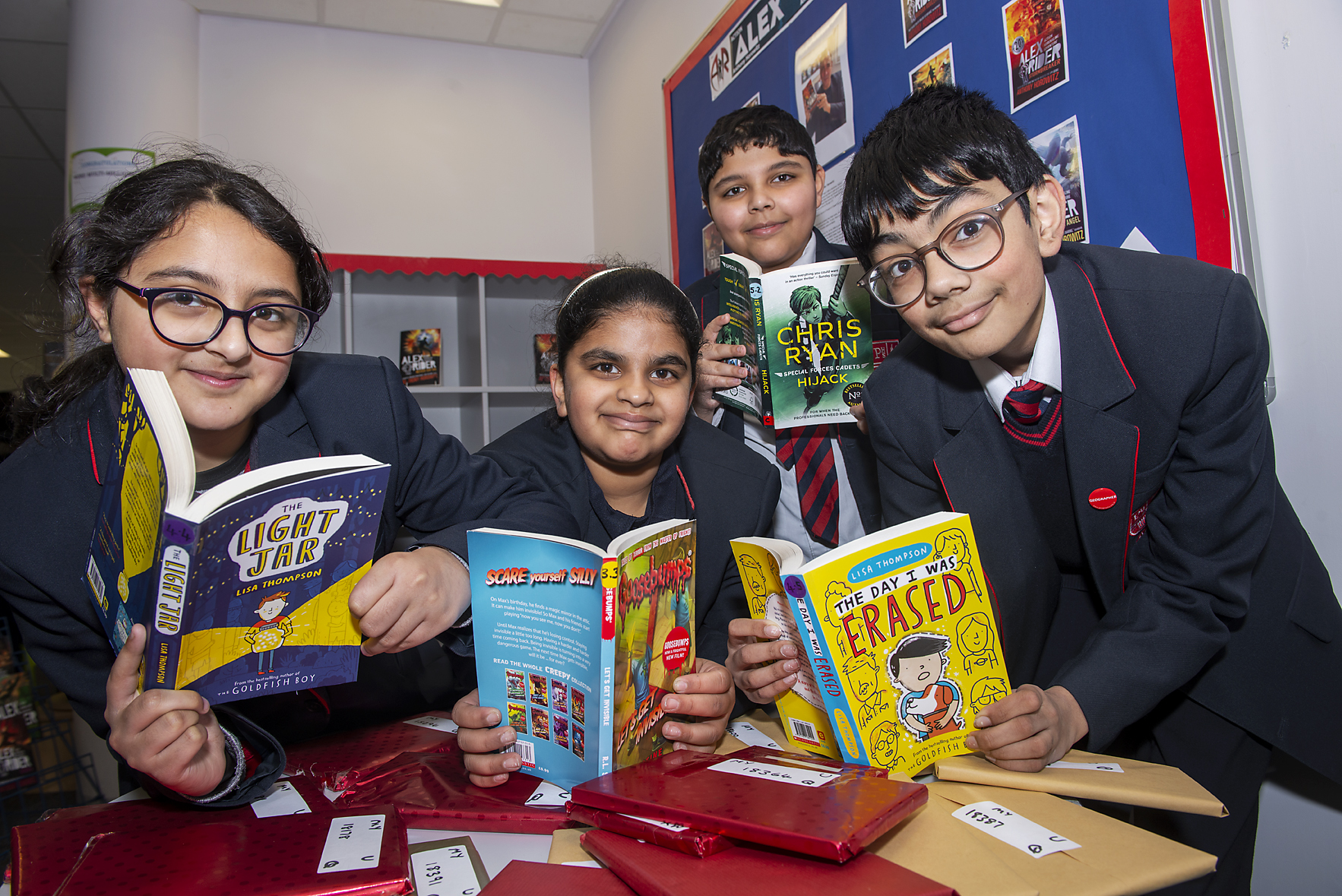 It's been Book 'Blind Date' in Pleckgate High School's library this week, encouraging pupils to read something different. 
Library Resource Leader Mrs Hanson used the idea in a mission for all pupils in Years 7-11 to read a new genre of book they may not normally choose. 
"We wrapped up a mixture of books, from adventures to fantasy, from horror books to romance, suitable for each year group," said Mrs Hanson.
"The pupils came in and selected a mystery book and will have two weeks to read it and then they will write a review.
"Pupils tend to read things like 'Diary of a Wimpy Kid' which there is nothing wrong with, but this is just a way of selecting a book they may not normally choose to read." 
Shaheer in Year 7 said: "I do like books like Diary of a Wimpy Kid, that's my favourite, but I am excited to open my book and read something different." 
Laiba said: "It is a bit of the unknown when you select a book. I like sports books but whatever I pick, I will read it                                                            ."    
Zainab opened her book 'The Light Jar' by Lisa Thompson which is described as a 'twisty mystery.' 
"I enjoy reading and my favourite books are adventures. This looks a really good book though and I can't wait to read it."
Hamza selected 'The Day I Was Erased,' again by Lisa Thompson, and described as a 'touch-of-magic mystery.' 
He said: "It looks interesting, it's not something I would normally read but I am looking forward to testing myself." 
Sarosh selected a book in the 'Goosebumps' series, which are horror fiction.  
"I read these books anyway and I haven't read this one yet."