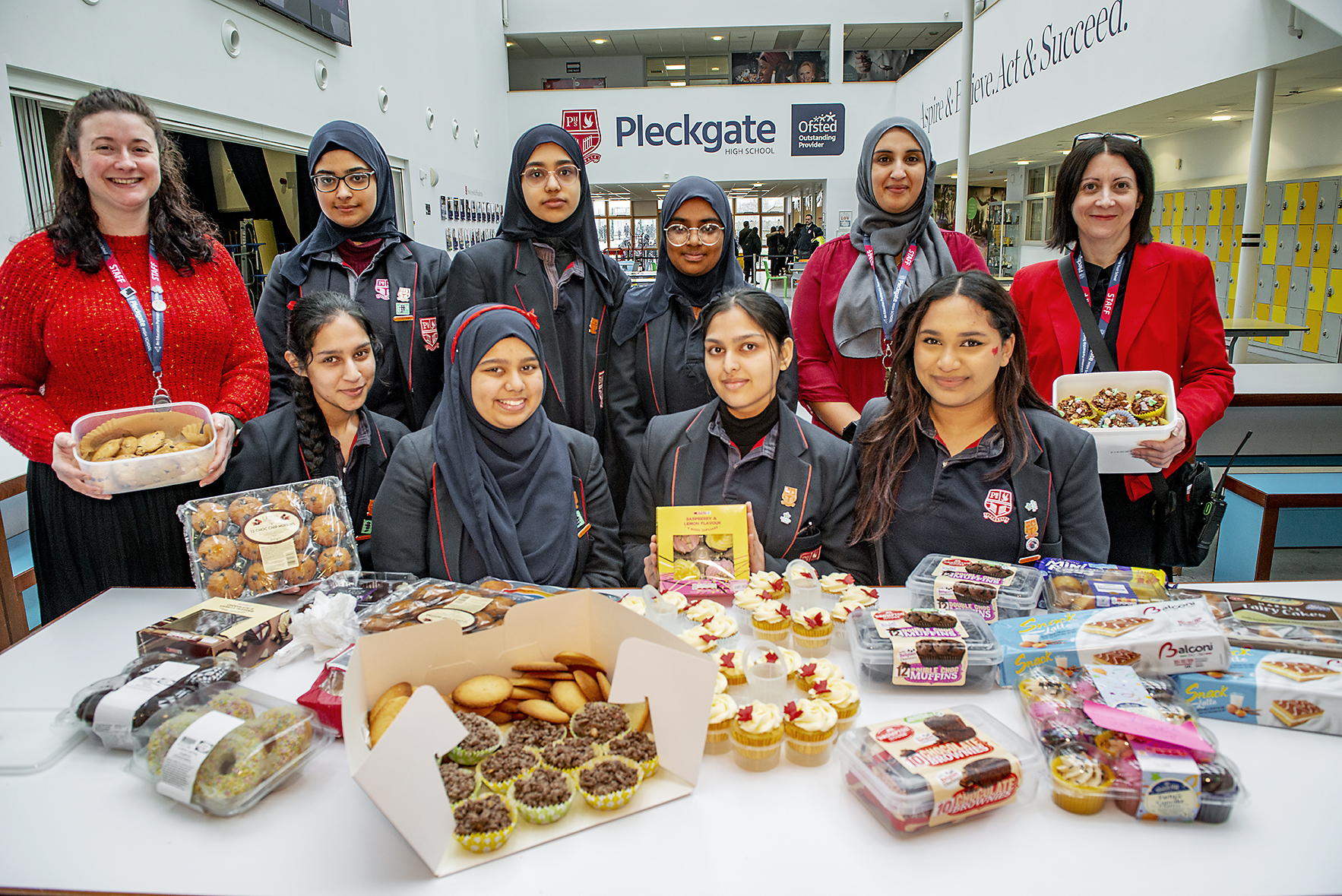 Pleckgate's Anne Frank Ambassadors helped to fundraise for Turkey and Syria after the recent earthquake.
The Ambassadors decided to hold a bake sale to raise funds for the disaster.
Computer Science teacher Miss Hamid also got involved, asking pupils to wear red – the colour of the Turkish flag – and donate money.
Head of Religion and World Views Mrs Savage said: "Our students are always so generous, so we are sure we will raise lots to help those suffering."
Hudaa said: "We share the same home, earth, and can't just standby and let people living in our homeland be in pain and suffer. We are all a community and, as the Pleckgate community, it's important to be involved."
Maryam said: "It's important to help other people. There is so much suffering and we have the opportunity and it's a privilege to help others."