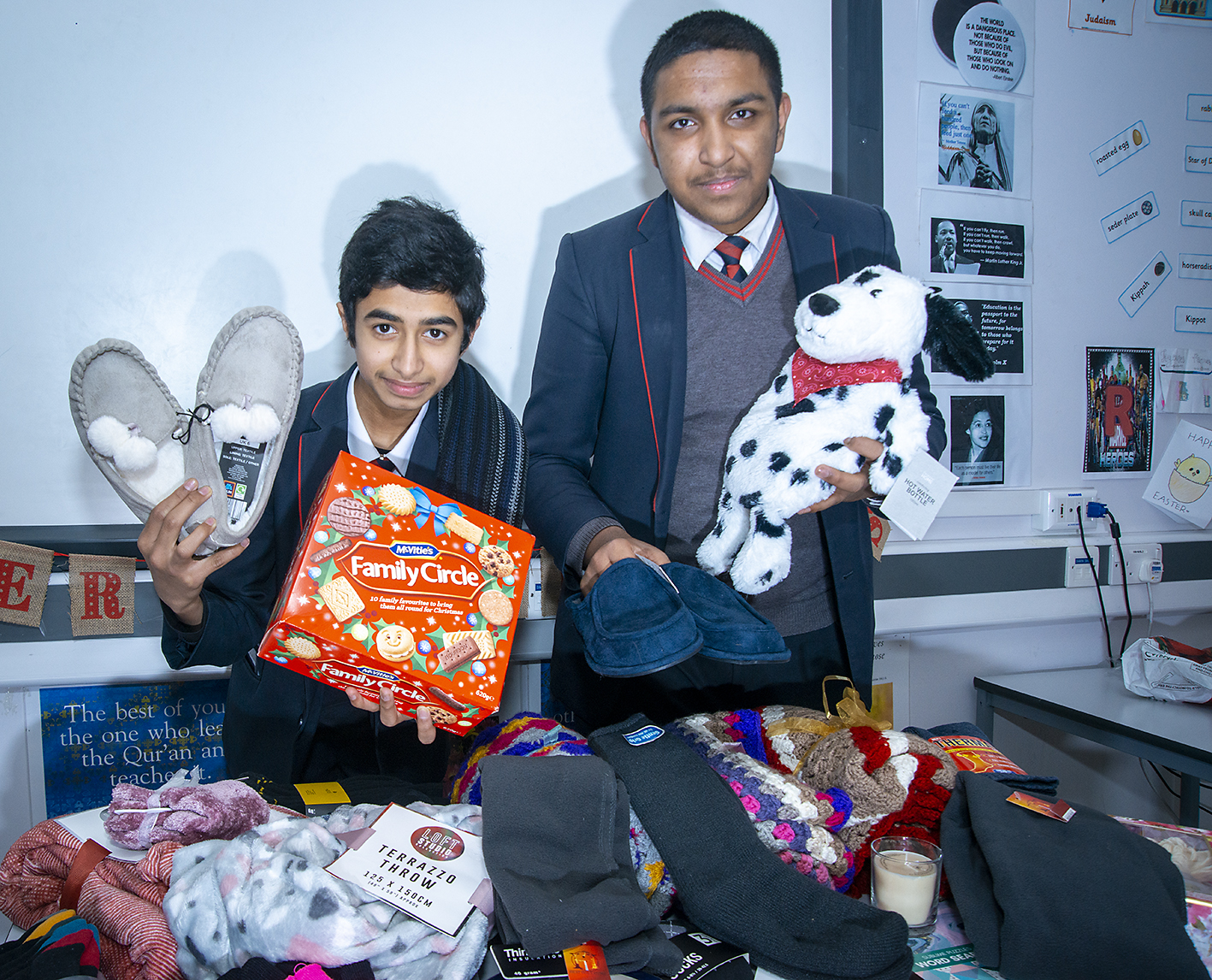 Pleckgate High School pupils hope to bring Christmas cheer to the residents at Springfield Care Home.
The whole school have been donating items such as slippers, socks, scarves, biscuits and more to ensure the senior citizens have presents this Christmas.
The items have been give to Amina Iman to distribute.
RE teacher and organiser Claire Wheatley said: "This collection is a great opportunity for pupils to become involved in sharing joy and love with others who may not experience the joys of Christmas due to them not having any family. The pupils are able to be a shining light for them during the festive period."
Amina said: "I
 have organised this for three years and the school has been brilliant every year.
"We go down to see the elderly, there are about 65 who have no family left.
"We help them open presents and have a chat with them and we also give presents to the staff as they will be working through the holidays."