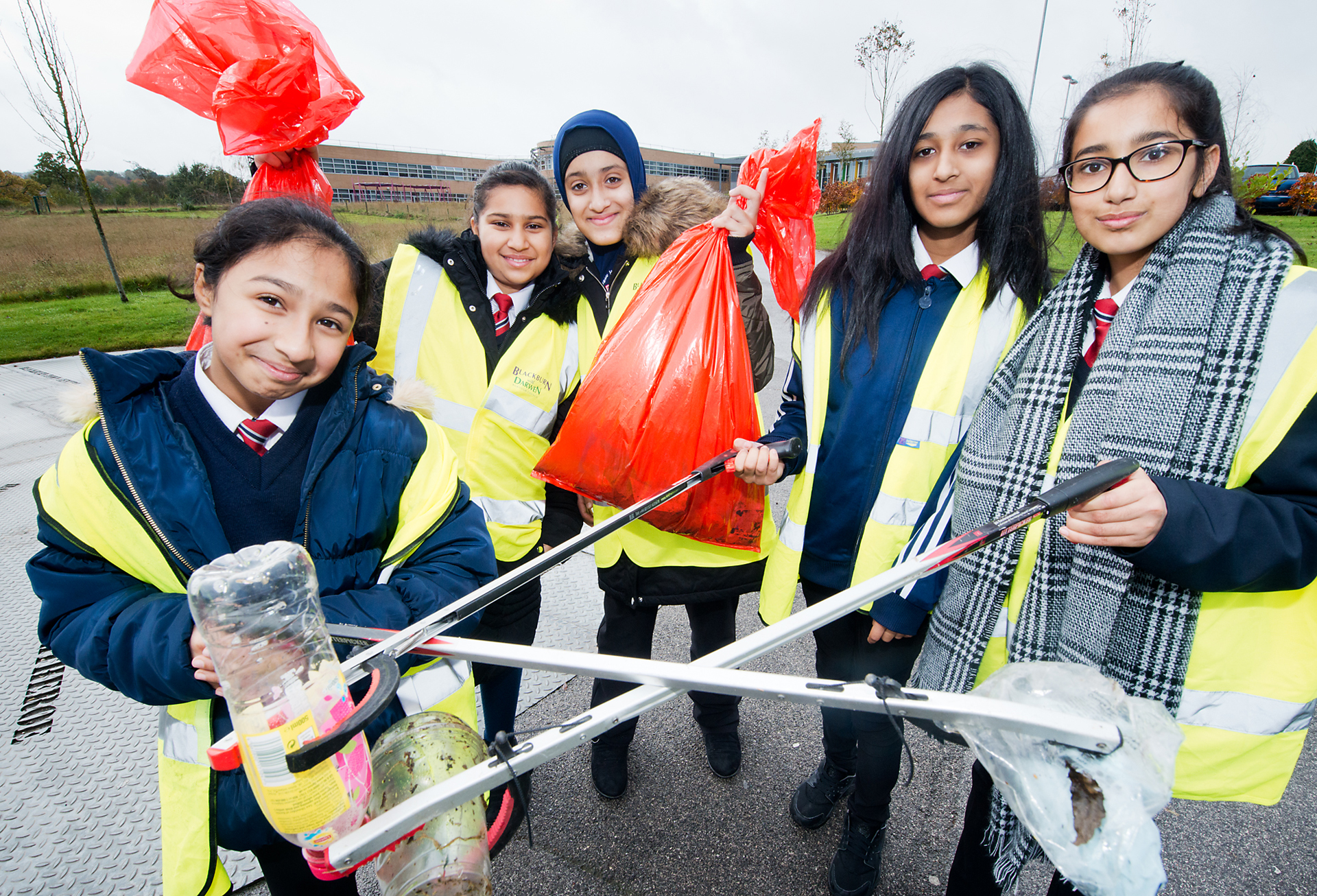 Year Seven pupils from Pleckgate donned their hi-vis jackets and gloves and were picking, pruning and sweeping. The 51 youngsters, who all volunteered, were collecting litter, cutting back bushes and clearing roads around Pleckgate, especially the Royal Oak pub area, to help boost the surroundings.
Tracey True, the Community Officer for Sustainable Neighbourhood Services, asked the school to be involved to help with the community clean-up.
"We do a lot of community clean-ups with the council, schools and residents or anyone who wants to," said Ms True.
"There had been complaints from the residents about a build up of litter and the overgrown bushes in the pathways.
"As a lot of Pleckgate pupils use the area to walk to school, we asked the pupils to just give us a hand helping to tidy it up, it gives them a sense of ownership and pride in their community and the children were amazing.
"They picked up litter, trimmed trees and swept roads and the feedback from the residents has been positive.
"We want to do more of it and the pupils at Pleckgate are more than willing to help."
Pupil Mohammed Ali Ashraf said: "It's great doing this as it helps the environment."
Zaynab Karoliya added: "When you see the amount of litter we have picked up just from an hour it's a big surprise. It makes you think about people who drop litter and being more careful."
Pleckgate's Head of Year Seven Ms Huntriss said: "The pupils have loved it. The 'Walk to School' project came into Pleckgate to talk about the benefits of walking to school and also talked about taking care of your community.
"That's when they mentioned the clean-up and we were only too happy to get involved.
"Non-teaching staff have given up their time to oversee this – Mick Johnson, Hanif Sufi and Talha Mulla – and I think they have set the example and the pupils have enthusiastically followed.
"It's the first time we have done this and we will definitely do it again!"