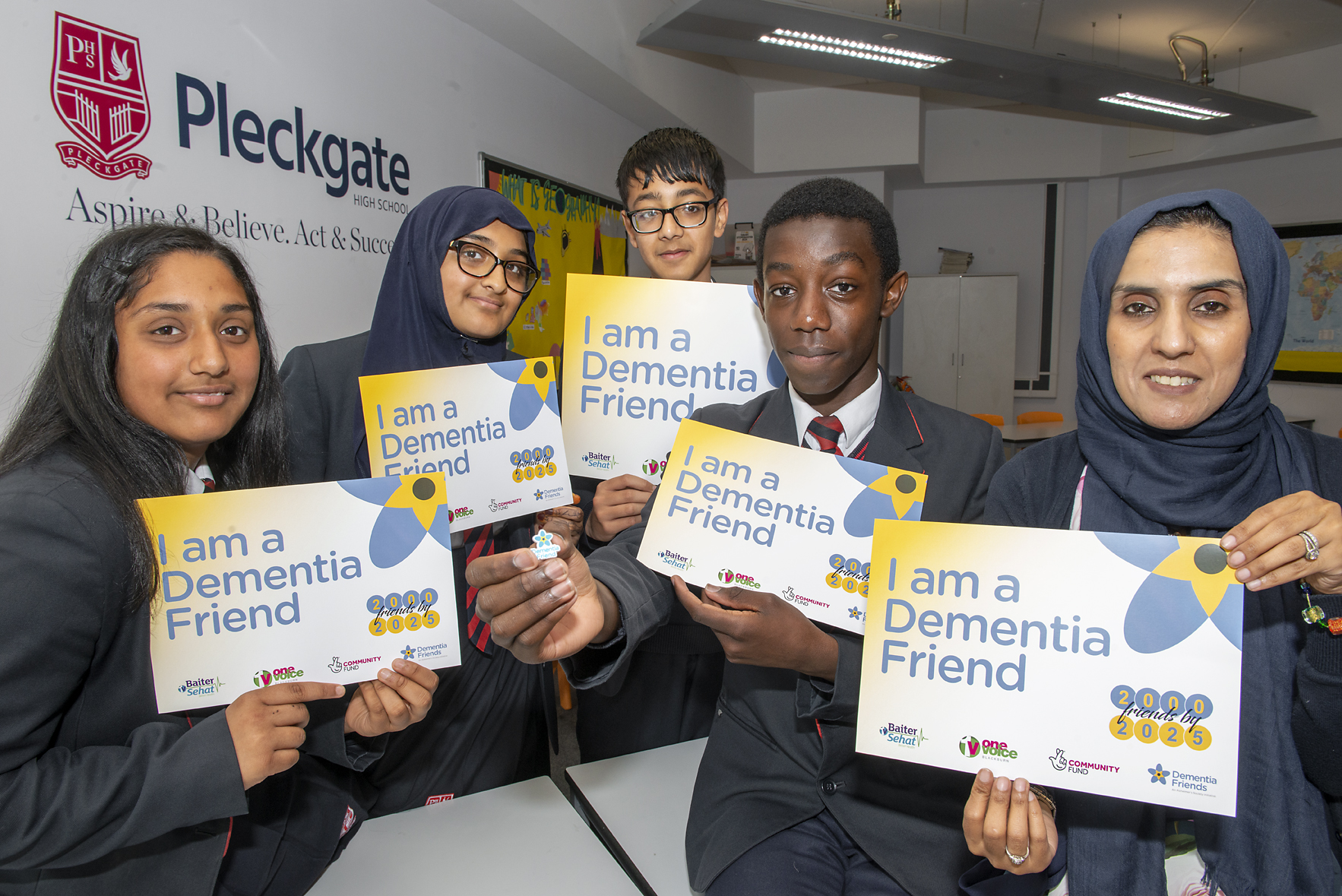 Pleckgate will have around 500 new 'Dementia Friends' thanks to Blackburn charity One Voice. 

Nazia Khan, a specialist radiographer at Royal Preston Hospital and Health Leader in Blackburn, has been visiting the school to talk about dementia. 

It's part of Pleckgate's focus on a global development topic and pupils are learning through the curriculum that, with an ageing population, dementia is more prevalent and so they are hearing about facts and figures as well as how to deal with dementia. 

Nazia said: "We hope to have 500 new 'Dementia Friends' at Pleckgate from Year's 7, 8 and 9. 

"The pupils will also take a pledge to raise awareness and that is important." 

Pupil Maryam  said: "I have learnt that one in 14 people will get dementia." 

Peter said: "We have been learning how to help people with dementia."

Naeema  added: "It alters the person's perception so it's important to understand what is happening."
Head of Geography Mrs Swales said: "We decided to use some of our geography lessons to welcome Nazia into school and increase our number of 'Dementia Friends' in the Pleckgate community.