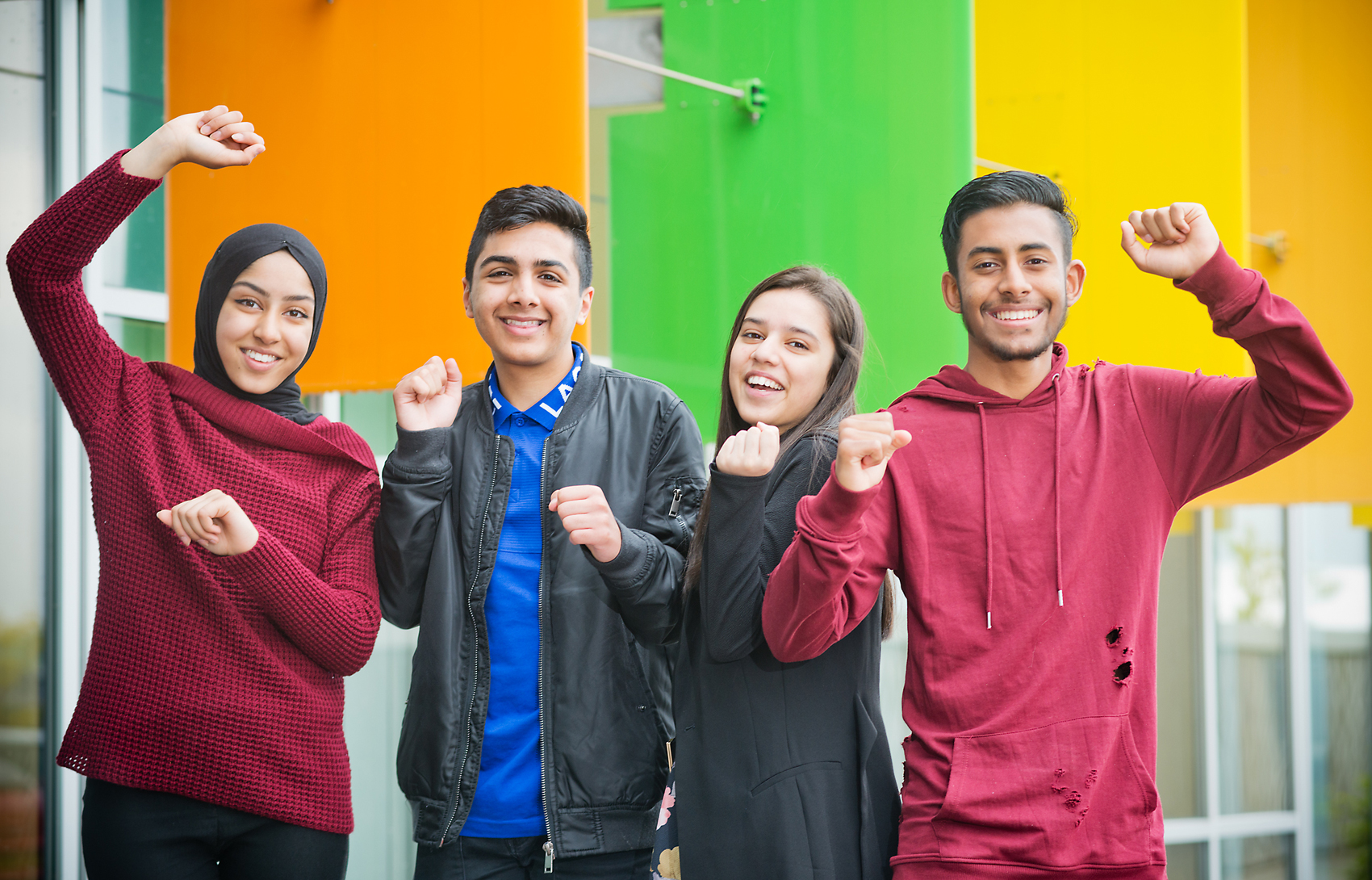 It certainly added up to GCSE success for Pleckgate High School as an outstanding 19 pupils achieved the highest Grade 9 in mathematics under the new, more challenging grading system introduced this year for English and maths.
These impressive results put these pupils among the country's elite mathematicians, solidifying Pleckgate's position as one of the highest performing mathematics departments in the country.
"We are so proud of our pupils and staff," said Head Teacher Mark Cocker. "The staff and pupils have worked tirelessly, shown incredible dedication and it has paid off."
Eight of Pleckgate's pupils celebrated a Grade 9 in English Language or Literature as the Blackburn school's pupils excelled.
Success was also widespread across all performance measures. Overall, the percentage of pupils achieving C equivalent (Grade 4) or above in GCSE English and maths has increased by 10 per cent – to 71 per cent this year.
"We have had huge increases in the proportion of pupils scoring at least C equivalent in English – it jumped from 66 per cent in 2016 to 82 per cent in 2017 – and maths, where we moved up to 77 per cent this year from 69 per cent," said Mr Cocker.
"Pupils achieving Grade 9-5 (the new good pass) in English was 63 per cent, and in maths, pupils achieving 9-5 was 64 per cent.
"We are so pleased to have continued the strong trend of academic achievement at Pleckgate. We believe in the school philosophy of 'Aspire & Believe, Act & Succeed' and these results are testament to that shared vision."