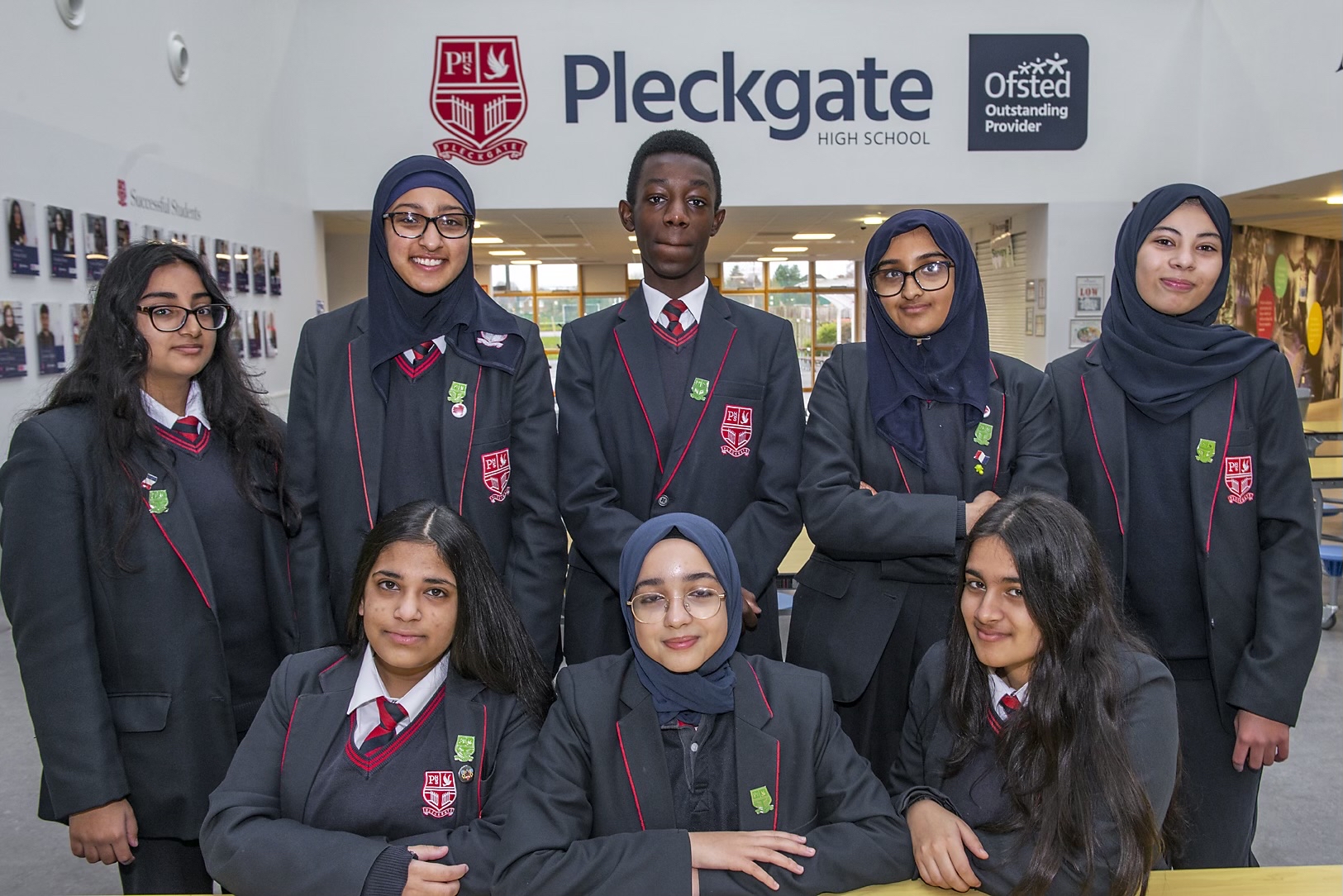 On a cold December evening, students from the Year 9 journeyed to Bolton School Girls Division to take part in the regional Great Debate competition.
The Great Debate is a competition run by the Historical Association, which is a charity whose mission it is to develop historical understanding across the world.
Each pupil was given the title 'Why does history matter to me?' and had to produce a five-minute speech.
Our pupils had competed in an internal competition and we took with us our two finalists, Noran and Hooriya, alongside seven of our other pupils who came along to support their colleagues.
Supported by Miss Wetton, Mr Bajkowski, Mr Clegg and Mrs McGinty, our pupils had to compete against 14 other candidates from eight different schools across the North-West including Bolton School Boys and Girls Division, Altrincham Grammar School for Girls, Canon Slade and the Derby School.
Added to this was that most of the other competitors were of sixth form age and close to 18 whilst our two pupils have only just turned 14.
Despite this fierce competition both Hooriya and Noran excelled.  Their speeches rendered the audience speechless for five minutes as the oration of Hooriya and Noran compelled them to listen.  This silence was only broken by the thunderous applause both speeches received.
In the end, although we did not win the competition, Noran was commended alongside a sixth former from Altrincham Girls Grammar School for her speech.
Head of History Mr Bajkowski said "Whatever the outcome, we know that we have got a whole host of winners representing our school.
"From our contestants, to their peers coming to support to Peter, who went around every single competitor at the end shaking their hand and thanking them for their speech.  For me that reflects the type of pupils we have at Pleckgate.
"Polite, hard working, aspirational and resilient whatever the outcome.  We are so proud of our pupils as they develop into both historians and people during their time with us."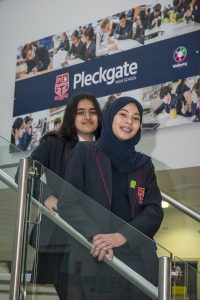 …