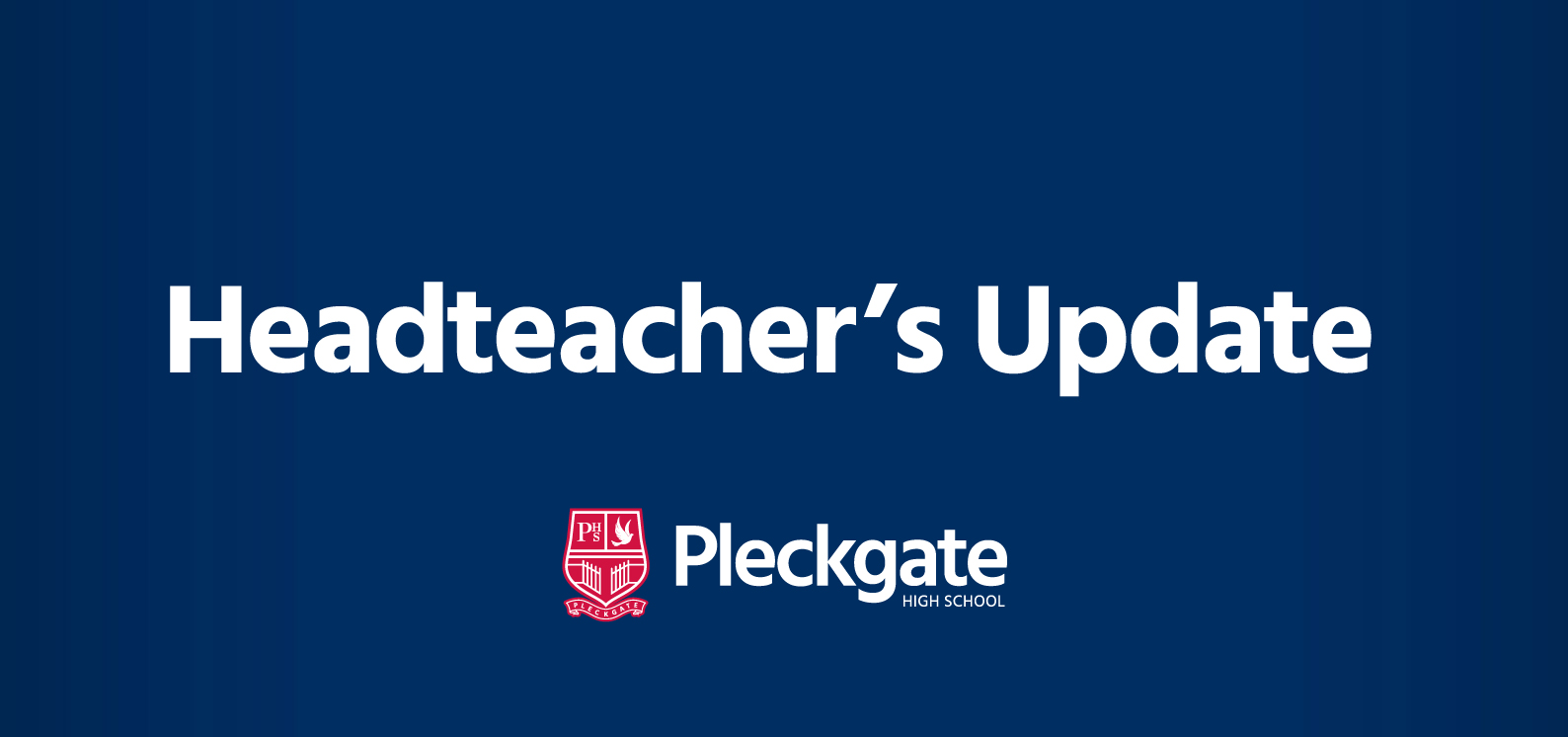 Dear Parents/Carers
We are almost at the end of another successful school year which has seen Pleckgate High School continue to achieve a positive Progress 8 score, with our maths department achieving results in the top 1% of all schools. Put simply, pupils at Pleckgate do better than their counterparts nationally and I know you will be delighted to hear that Pleckgate has once again been nominated for the 2017 Lancashire Telegraph Secondary School of the Year award.
Of course what makes Pleckgate unique is that our success and focus is not solely academic but also includes a rich diet of extra-curricular activities. The school's charity work is something I am especially proud of and I am grateful for your support and generosity; this has allowed the school to make numerous donations to local and national charities.  We have also had some great successes with our extra-curricular sporting activities, and worthy of a special mention are our year 9 football team who successfully qualified for the final of the School's Cup at Ewood Park.
The school's continued successes bode well for our new year 7 pupils who will be joining us in September. Pupils from across the borough have been able to enjoy our outstanding facilities, meet our excellent teaching staff and experience what life is like as a pupil at Pleckgate. The number of pupils choosing Pleckgate High School has once again increased, demonstrating that we are once again the local school of choice.
As you know, in September pupils will have the option to purchase our new school uniform at a reduced cost by utilising the voucher that is soon to be sent to every pupil at Pleckgate. I am looking forward to seeing pupils wearing the new uniform signalling the continuation of the new beginnings here at Pleckgate.
As Headteacher, I believe in high expectations for every pupil and will never settle for anything less. Please continue to support the school by re-enforcing respect for our school ethos with your child over the summer break, particularly the importance of high standards of attendance, punctuality, uniform and behaviour.  I want all pupils at Pleckgate to be successful and appreciate your support in achieving this together.
I would like to take this opportunity to offer my most sincere thank you to all pupils, parents and staff who have supported the school this year.
We will be welcoming all pupils back to school on Tuesday 5th September, with our new Year 7 pupils starting at 8:20am followed by all other year groups at 11am.
Yours sincerely
Mark Cocker
Headteacher