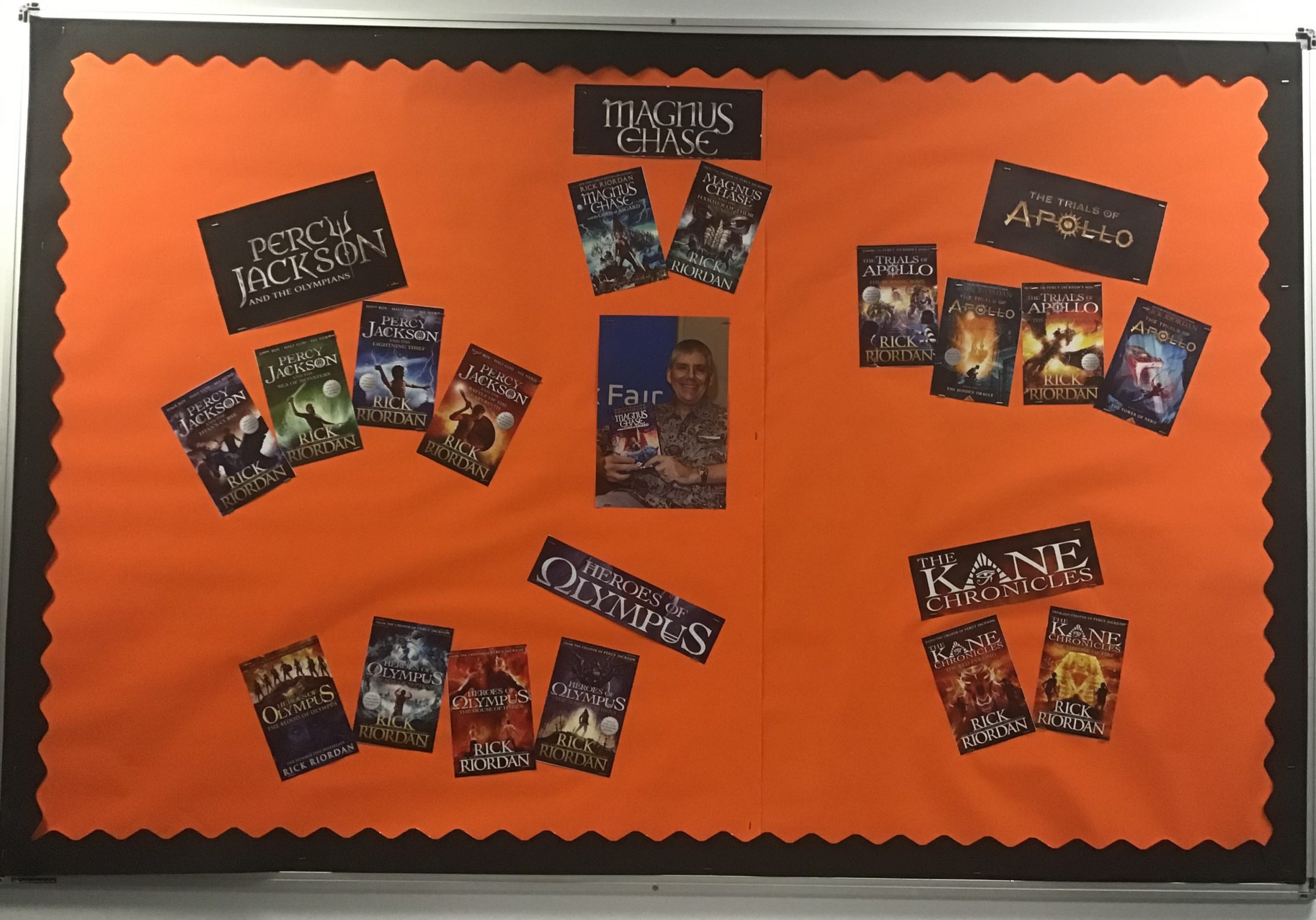 January 2023 – Author of the month – Rick Riordan 
Rick Riordan is most well-known for the Percy Jackson series. His other series include The Kane Chronicles, The Heroes of Olympus, Magnus Chase and Trials of Apollo.
From Norse and Greek mythology to the legends of Ancient Egypt he explores some impressive, imaginative worlds through his books.
Throughout this month the library focused on this author's books and our display board featured his series of books.