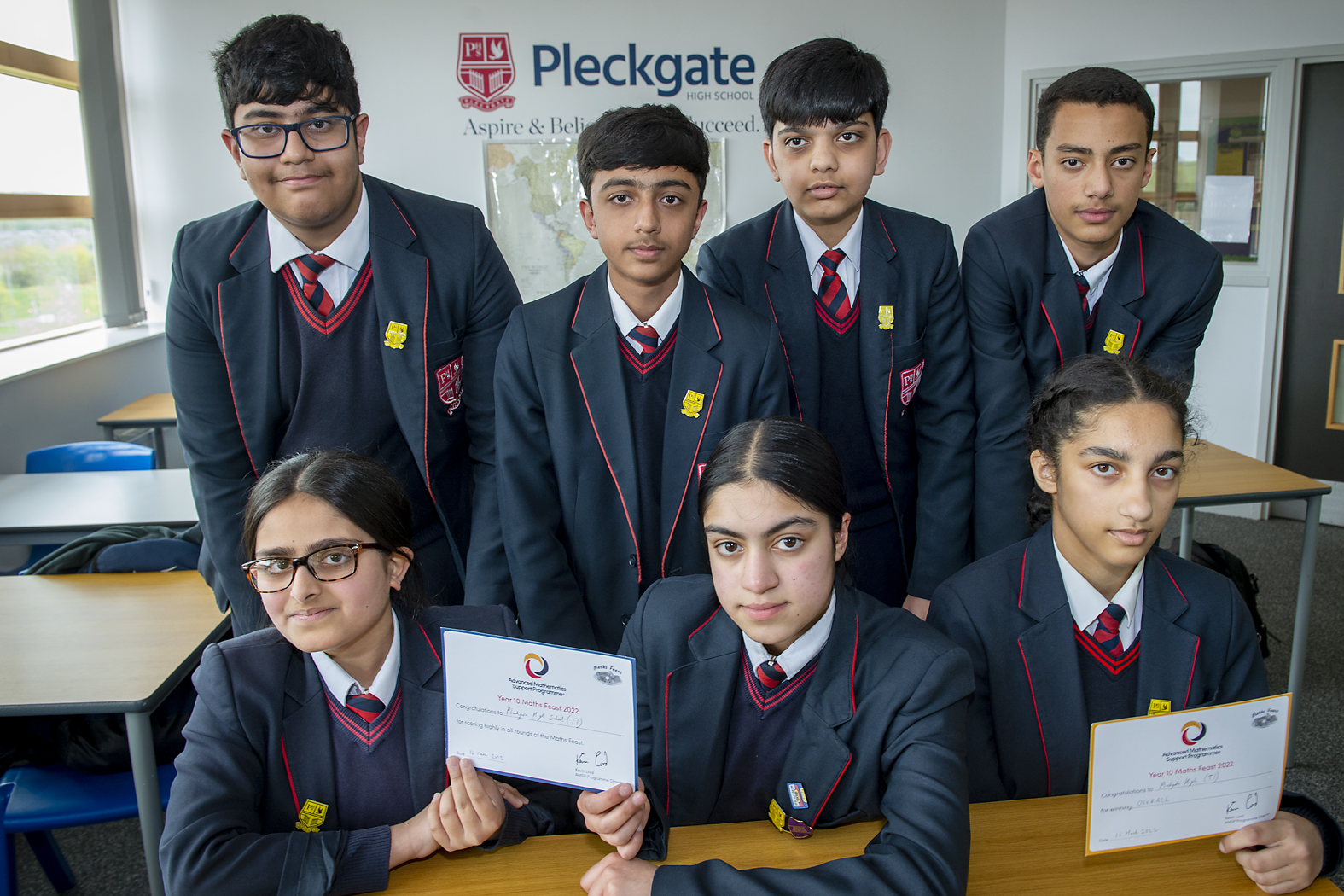 Year 10 pupils got their numbers right after coming out on top in the Year 10 Maths Feast.
The event was run by the Advanced Mathematics Support Programme and was held at Burnley College with Pleckgate pupils up against other Lancashire schools, including QEGS, Unity College and St Bede's.
Pupil Madiha said: "It was a full day event and there was a lot of problem solving and complicated questions. It was much tougher than I expected, it really tested you. I found it challenging."
Head of Maths Mr Khan said: "These were our best mathematicians in Year 10 and they deserve huge congratulations for winning a tough competition. They will take Maths and Further Maths in Year 11 and competitions like this help them progress even further."
As well as a certificate, they received a £15 Amazon voucher from Pleckgate for representing the school so well.