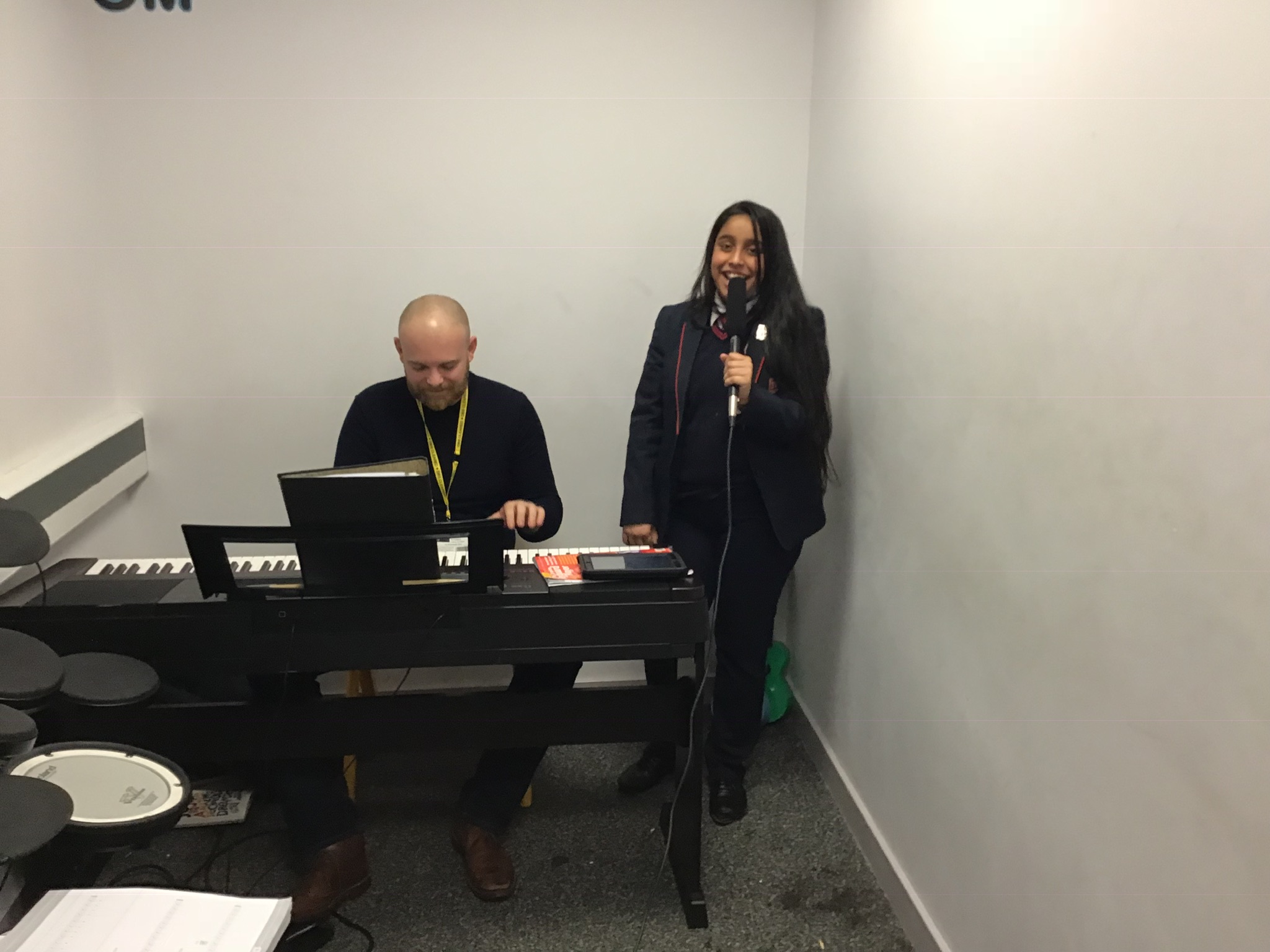 40 pupils are currently taking part in regular music lessons with Mr Millest.  Some pupils have never played an instrument before yet they are really the enjoying the experiences.  Pupils are learning the keyboard, guitar, ukulele and drums as well as vocal coaching.
Pupils attend lessons once a week for twenty minutes with an instrument of their choice.  For some pupils this might be the only opportunity they will have to learn an instrument and have coaching from a music professional.
Mr Millest, who has worked at the school for two years as a peripatetic music teacher says "Pupils are really enthusiastic about music and very motivated to learn.  Although a few pupils may have been lacking in confidence at first, some have now even auditioned for the end of year show and other musical opportunities within the school.