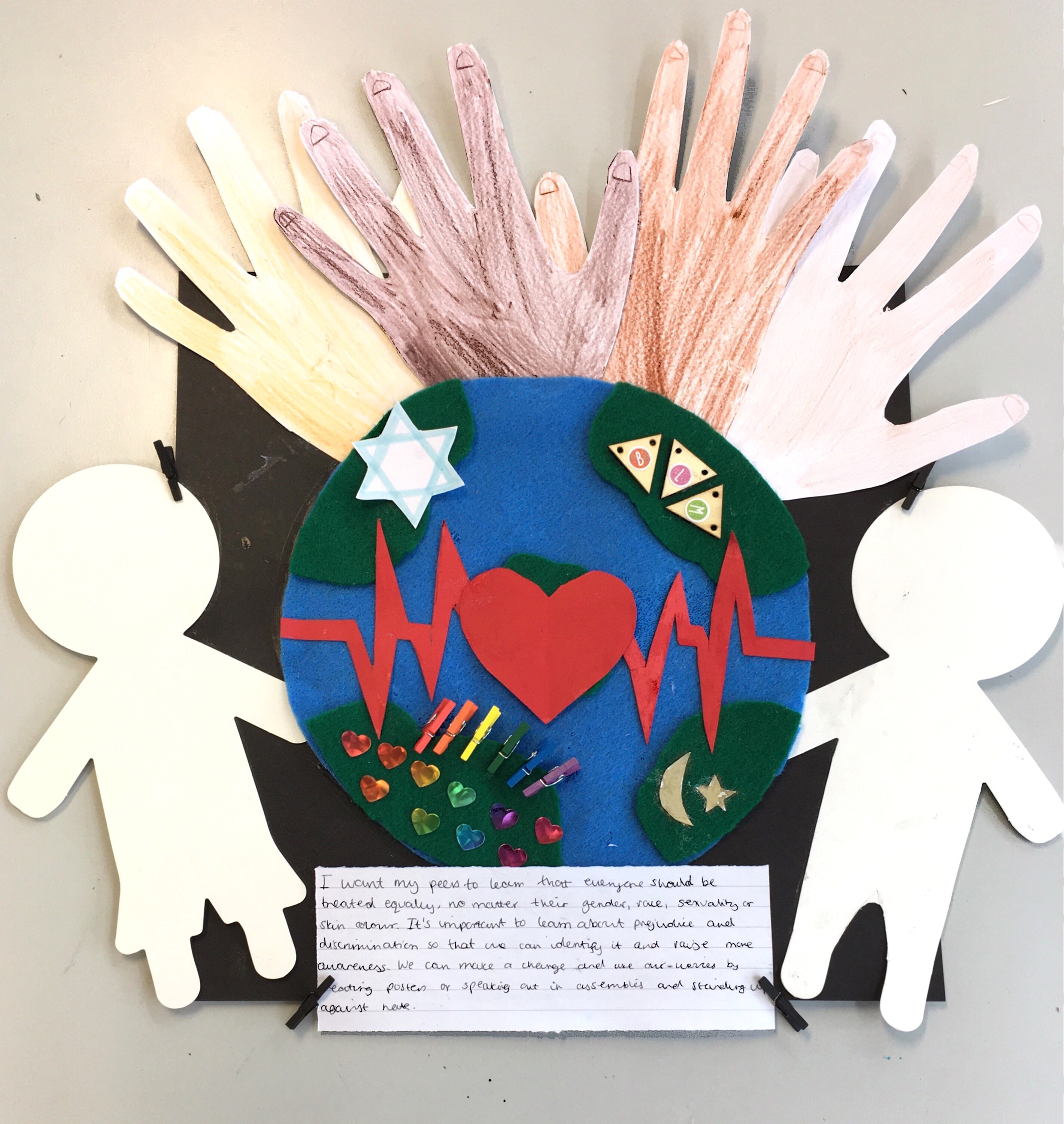 OVERVIEW OF MY STORY


My Story, one of our new education programmes for 2020-2021, empowers young people to challenge prejudice by using their own personal experience, inspired by Anne Frank the writer.
My Story generates the same range and depth of learning as our long-established, highly regarded exhibition programme. It includes the same core elements of interactive workshops, peer education and ambassador training – plus the addition of follow-up mentoring. Instead of focusing on an exhibition about Anne Frank, it uses reading and video extracts from Anne Frank's Diary.
This makes the programme especially valuable during COVID-19 restrictions, when some schools may be unable to accommodate a physical exhibition.
Key elements of the programme
Discovery workshops for up to 30 young people, exploring text and video extracts from Anne Frank's Diary to learn about the Holocaust, Frank's story, the global impact of the Diary, and about prejudice and discrimination today. Learning resources include our Young People's Guide to the Diary here and short films produced by the Anne Frank House in Amsterdam, which can be viewed here. Approximately 4 to 5 hours of learning, delivered by a member of our education team. Additional workshops can be provided on specific forms of discrimination or such topics as shared values, hate-based bullying or identifying extremism.
Empowerment workshops in which up to 15 young people are trained as peer educators. Individually, in pairs or small groups, they select a text or video extract from the Diary, and create a presentation about Anne Frank, the Holocaust or prejudice today, together with a quiz or other activity to share their learning with others. Approximately 4 hours of learning.
Peer education in which the peer educators use their presentations and learning activities with fellow pupils, parents or others in their school or community. Organised by the school with Anne Frank Trust support. Length and number depend on school wishes and resources.
Reflection and creativity workshops for up to 6 young people selected to become Anne Frank Ambassadors. The young people reflect on their identities and experiences of discrimination, and find a creative means to tell their story or message so as to communicate empathy and understanding. The depth of personal reflection depends on individual needs and school advice. The creative means are led by the young people and available resources – e.g. art, creative writing, film or music. Approximately 6 hours of learning, plus homework.
Ambassadors. The 6 young people are supported to showcase their creative responses and share with appropriate audiences, e.g. in school, in their community or online. Range of activities depends on school wishes and resources. Ambassadors may also be invited to regional, national and international events with the Anne Frank Trust.
Mentoring. Ambassadors have a continuing role of speaking against prejudice, and this is supported for up to a year with four online mentoring sessions, with their Anne Frank Trust educator.