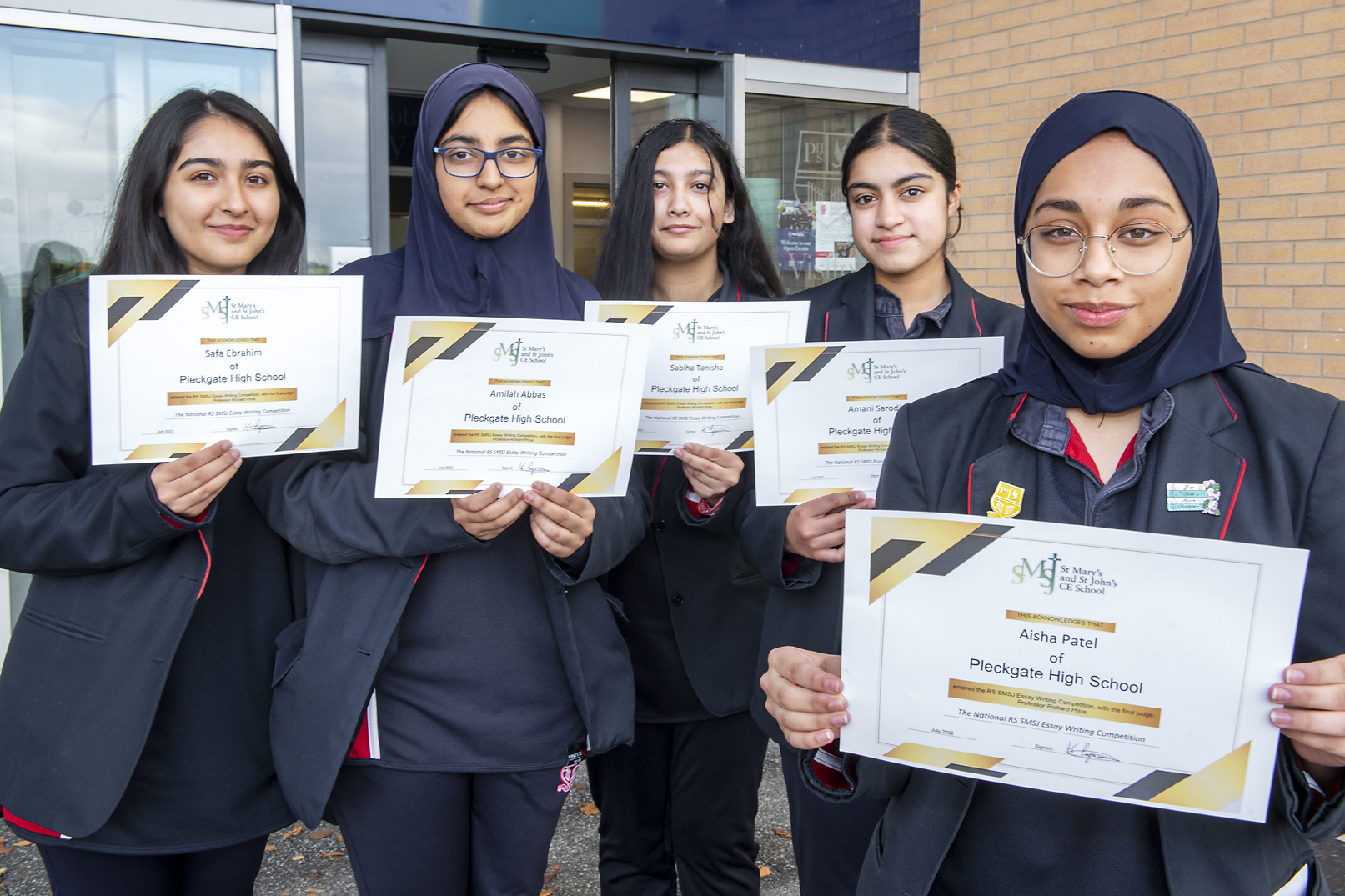 Aisha won second place in national essay writing competition.
Aisha decided on the topic of 'Music and Religion' in the National RS SMSJ Essay Writing Competition, a competition which gives pupils opportunities to have their work read and commented on by top academics in Philosophy, Religion and Ethics.
"We had to write a piece, a maximum of 1,000 words, and I decided to look at differing religions and their spin on music," said Aisha.
"Some religions disagree with using music while some use music to enhance their faith. I was surprised to come second overall!"
Other topics Pleckgate pupils chose were: the purpose of life, what makes us human, has it gone too far the other way and what is reality.
Safa and Sabiha finished runners-up in their categories while Amani and Amilah were selected from Pleckgate to enter the prestigious competition.
Aisha won some Penguin Classic books and a £10 Amazon voucher from Pleckgate's Religion and World Views Department.