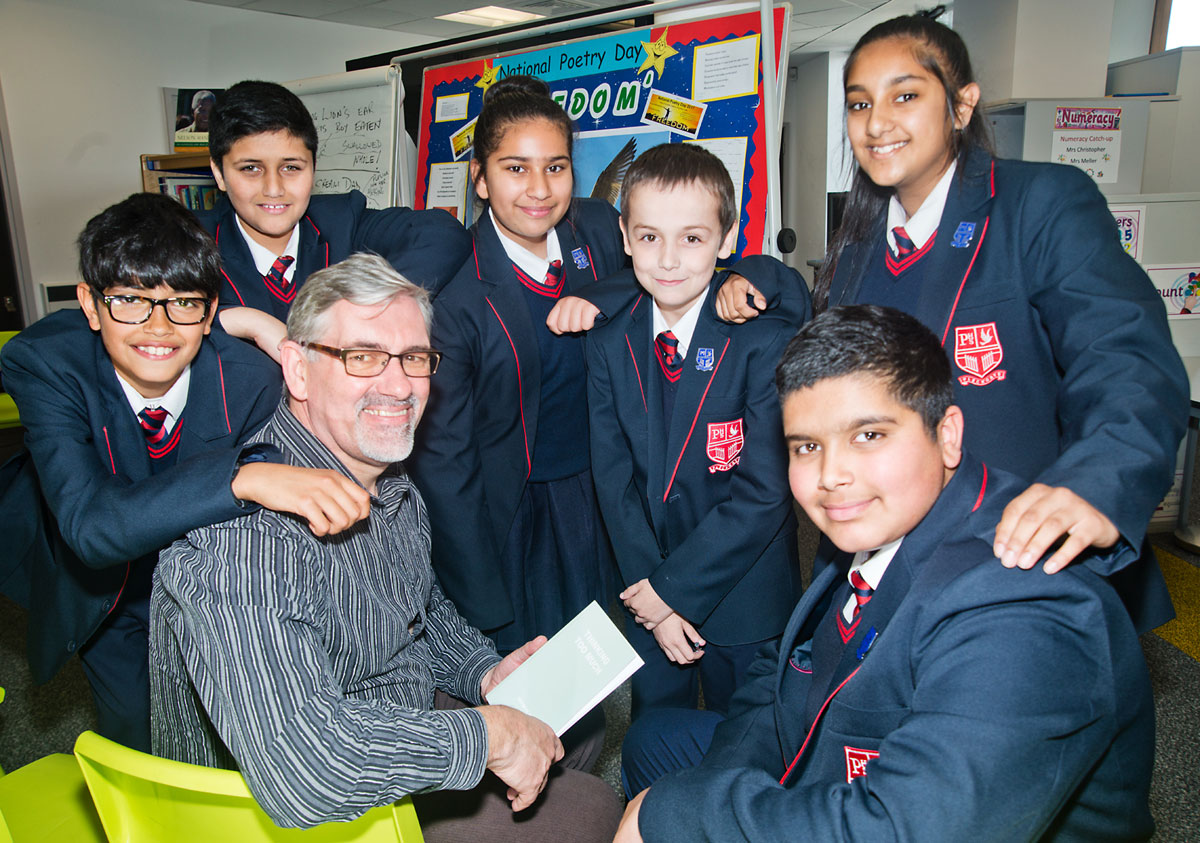 National Poetry Day took place at Pleckgate High School on Thursday 28th September as part of the National Poetry Day's celebrations all over the country. The theme for this year was 'Freedom' and Pleckgate pupils have been working hard writing their own poetry. They had the opportunity to share their creations with staff and pupils and a special guest.
Seamus Kelly is a popular poet who has visited Pleckgate pupils a number of times. He was able to share workshops with year 7, 8 and 9 pupils about his work, his use of words and emotions in writing.
"It's always inspiring coming to Pleckgate as the pupils are always attentive and ask a lot of questions," said Mr Kelly, who began his interest in poetry when he was given a book of poems aged nine. "Poetry is about emotions and the poems the pupils produced were of a high standard." Headteacher, Mr Mark Cocker was also involved in reciting a poem on the day.
Pupils in the photo are
Left to right
Abdal Khan, Ali Waris Shah, Afsa Dah, Reg Slater, Karimen Danbarhia and Habeel Hussain