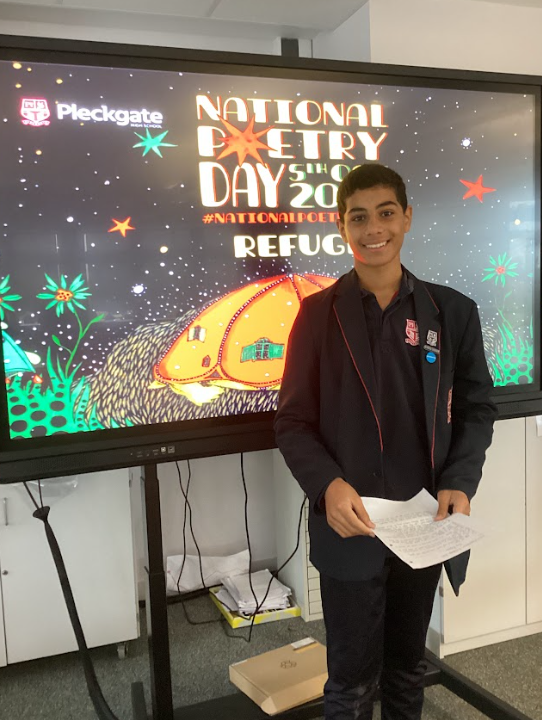 On Thursday 7th October, we celebrated National Poetry Day.
The special day generated an explosion of activity nationwide, with thousands of amazing events across the UK all celebrating poetry's power to bring people together.
To celebrate the event and our love of poetry, Year 9 pupils wrote their own poems on this year's theme of Refuge. Several of these pupils then read their poems aloud to an audience made up of other pupils in school.
Members of staff from different departments also joined in and read a poem written by a famous poet.