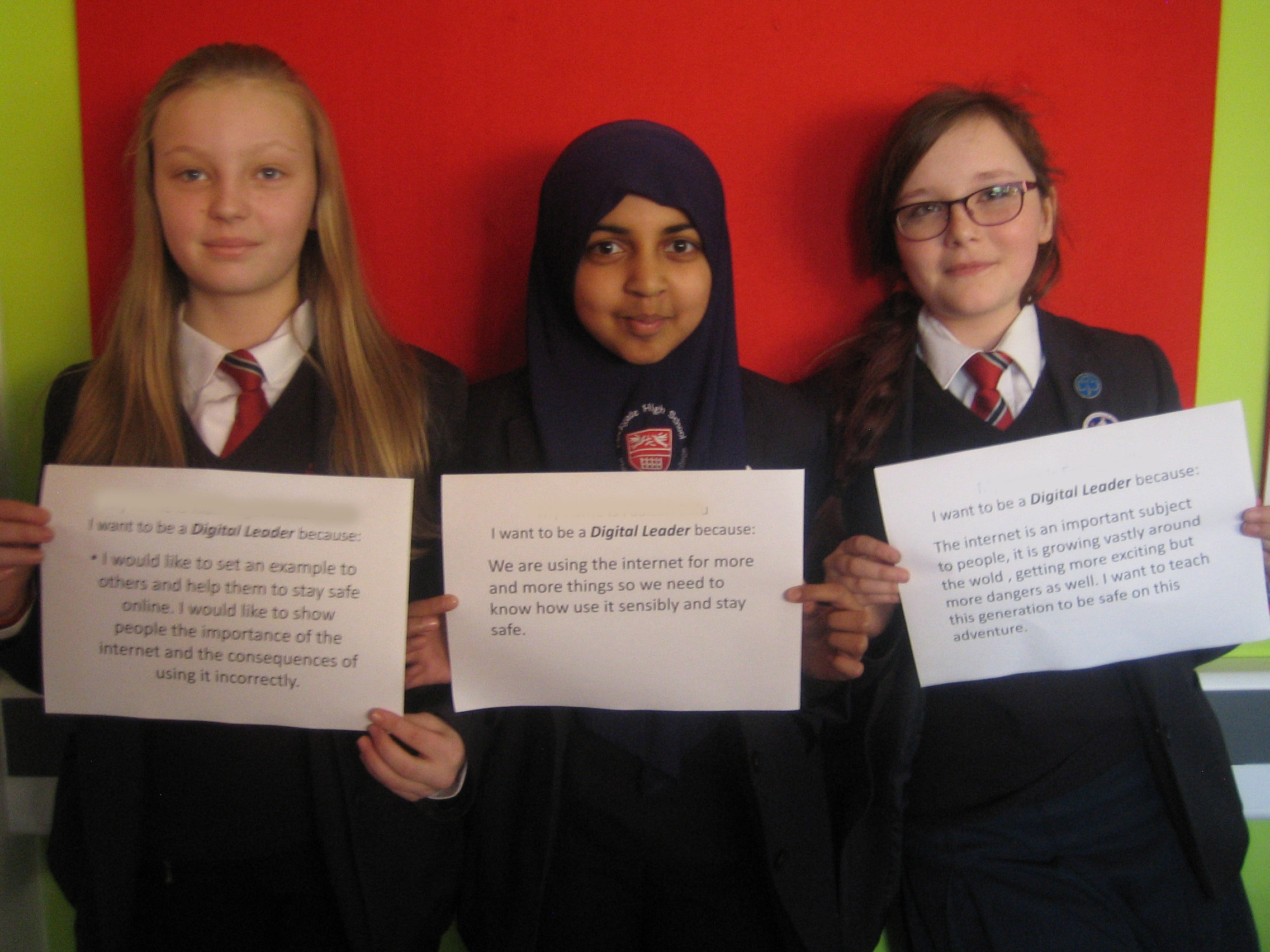 A new approach to e-safety for Pleckgate as we join a nationwide peer education programme.
Pupils from Year 8 and 9 in our school are set to become Digital Leaders after joining an innovative new internet safety programme from UK charity, Childnet International.
Launching in September 2015, the Childnet Digital Leaders Programme aims to empower young people to champion digital citizenship and digital creativity within their schools and to educate their peers, parents and teachers about staying safe online.
By signing up to the programme we have joined an exciting online community, where pupils access training and support from Childnet's expert team, record achievements, and collaborate and share inspiration with schools across the UK. Supported by Facebook and the European Union, the programme gives young people opportunities to engage with leading technology companies and have a say in creating a better internet for the future.
The Digital Leaders Co-ordinator Mrs Dean says:
We have signed up to the programme to put our pupils at the heart of our school's approach to e-safety.  We know this is important and Childnet have given us an opportunity to try something new.
Childnet's new programme will help us to strengthen our e-safety provision for the future by giving the Digital Leaders the responsibility for teaching other pupils, parents and staff how to stay safe using technology.