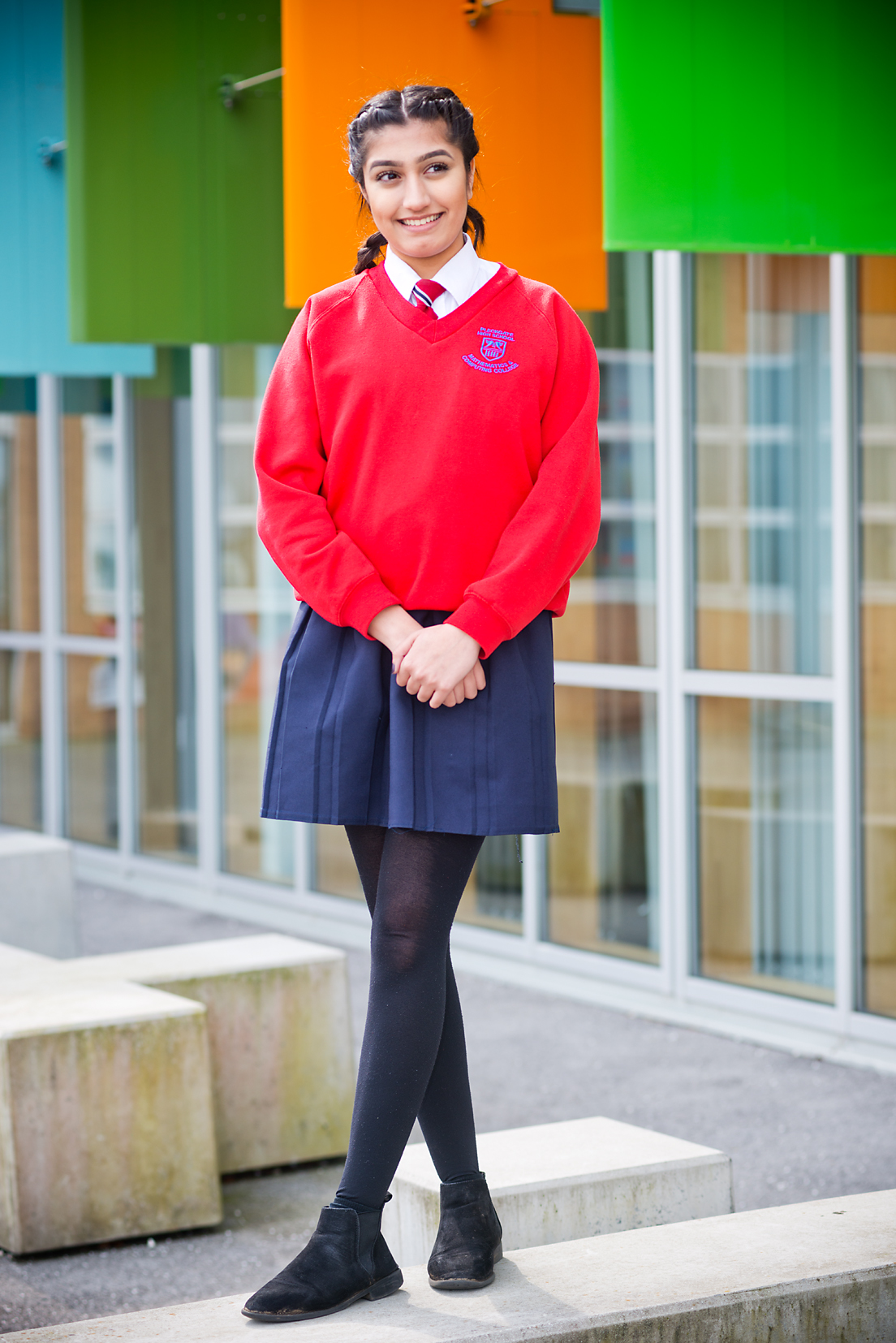 Pleckgate High School pupil Ummaih Shah is the new Youth MP for Blackburn with Darwen.
Year 11 pupil Ummaih, 16, was elected recently and will take over from Hamza Khan and her first task is to focus on encouraging work experience for pupils.
"I have been deputy youth MP to Hamza for the last year and I have learnt a lot through that," said Ummaih, who is expected to get top grades in her GCSEs and admits she is 'sports mad.'
"I wasn't going to go for it but my elder sister Zohra encouraged me and I am honoured to have this role.
"It was a tough election process as I had to come up with my own manifesto, speak to the young people of Blackburn with Darwen and hand out posters and leaflets to all the youth clubs in the area.
"Then there was a ballot and I was delighted and surprised to win."
Ummaih's manifesto consisted of encouraging more work experience for young people, raising awareness of bullying and encouraging more 'exhilarating opportunities' for young people such as trips and residentials.
"My main focus is work experience as we don't do that any more in schools and I think it's really important to help young people make an informed career choice," said Ummaih. "I want to organise careers fairs and other business-focused events."
Ummaih got involved with politics when she went to Blackburn Youth Zone aged 13 with her sister Zohra.
"I applied to be a young leader and I loved it. I was a role model for those who attended and it was my job to set an example.
"That opened up more doors to me around Blackburn and I started attending events, which helped my confidence.
"My dad, Farzand, has been a big influence on me. He is my biggest inspiration. He is 52 and he has just completed a degree. He has encouraged me to chase my dreams."
Ummaih will now attend youth events and get feed back from the young people of Blackburn with Darwen to take to the council.
"If they feel there needs to be, for example, new equipment in a certain park, it's my job to speak for them and let Blackburn with Darwen council know.
"I am extremely honoured to have this position and I know it will be a big year, especially with me doing my GCSEs as well, but I am proud to be the voice of the young people in Blackburn with Darwen."Ummaih aims to go onto St Mary's College to study A-Levels once she has completed her GSCEs.