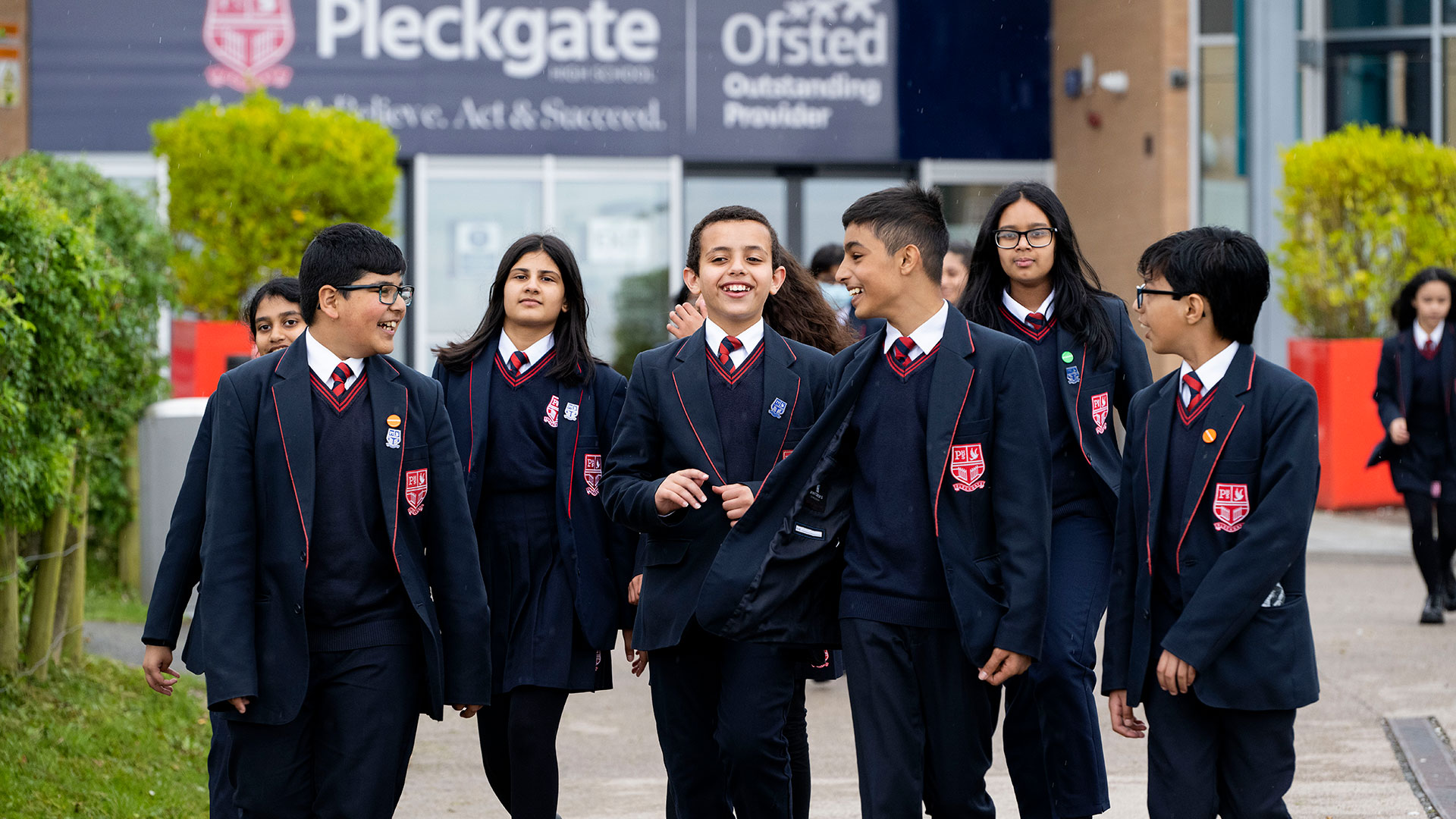 Thursday 8th September 2022, 5pm-8pm
Saturday 10th September 2022, 9am-12pm
We would like to invite you to visit our Open Events at Pleckgate High School. We understand that choosing the right secondary school for your child is a very important decision and our Open Events are an opportunity for you and your child to find out about our curriculum, our outstanding facilities and show you what Pleckgate has to offer. You will be able to meet our pupils, our staff and learn more about our school.
Pleckgate is a thriving, community school that is committed to providing the best educational experience and opportunities for all. Our staff are committed to working successfully together to achieve our aims of Aspire and Believe, Act and Succeed, at the heart of this commitment is high quality teaching and learning and achievement for all. We want all our pupils to be safe, happy and successful and for parents and carers to know that we will help your children develop into caring, responsible and confident young people.
Pleckgate High School is a high performing outstanding academy that is part of the Education Partnership Trust (EPT). We share the principles of the Trust of high expectations, partnership, passion and innovation and look forward to sharing our values with you at our Open Events. In the meantime, please visit our school website www.pleckgate.com and take a virtual tour of our outstanding school.
We look forward to meeting you.
Mrs Aishling McGinty
Headteacher
Mr Mark Cocker
Director of Education, EPT