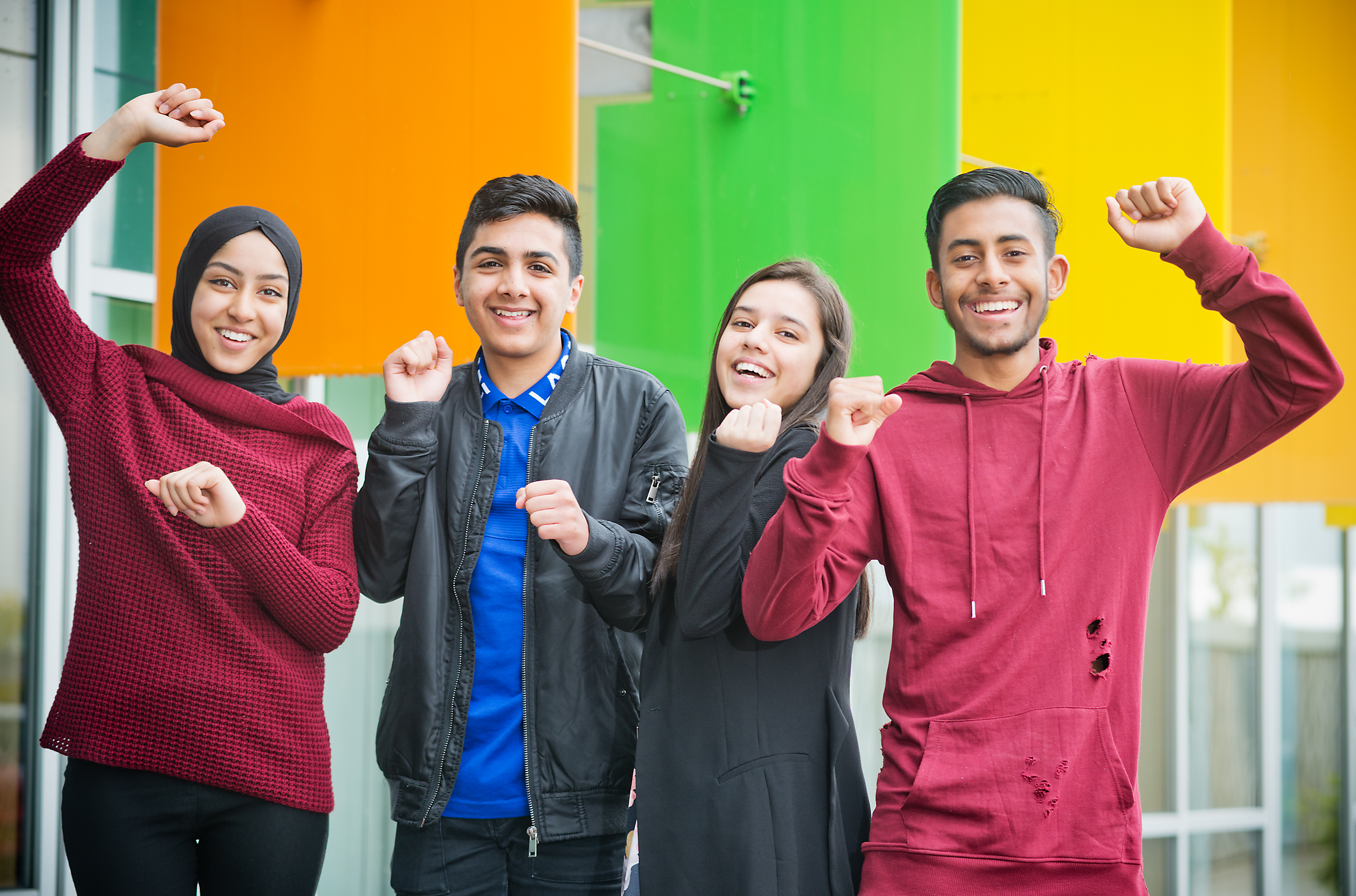 Pupils at Pleckgate High School are the doctors of the future – with a large number hoping to study medicine at university.
Daanyaal Dalal wants to go to Newman College to study A-Levels in Chemistry, Biology and Maths before going to university and following in his father's footsteps.
"My dad Ismael is a diabetic specialist for children in Blackpool and he has inspired me to follow a career in medicine," said Daanyaal.
"I am still unsure about which way I want to go in medicine –whether it's a doctor, a surgeon or something in the community but I know I want to help people."
Daanyaal, who plays football for Blackburn United Under 16s most Sundays, is hoping to go to Manchester University to pursue his career.
"I have loved my time at Pleckgate, it's not just about the five years here as it sets you up for the future."
Umayrah Hassan wants to go into medicine as well – and has ruled out following in her mum and dad's careers.
"They are both teachers in a school in Bolton and I don't want to do that, I have seen all the work they have to do!" said Umayrah.
"I want to go to Clitheroe Grammar School and study Maths along with sciences and I know I will have to study for a long time but it will  pay off in the end.
"I was quite sporty when I came to Pleckgate and wanted to do something with sport but Mr Pontifex in physics really inspired me to pursue a career in science. He made it all really interesting."
Halima Zaman has no medical background in her family – but it's her dream to find cures for diseases.
"I am just really interested in this type of work and Pleckgate has helped develop my love of medicine," said Halima, who will study Biology, Chemistry and Maths A Levels.
Ammar Rehman is choosing a different career to his classmates as he wants to go into civil engineering.
"I want to study Maths, Physics and Geography at Newman College. I love the idea of designing things.
"I didn't know what I wanted to do really but Pleckgate has helped develop my passion for subjects like maths and physics and I want to study these at the next level."