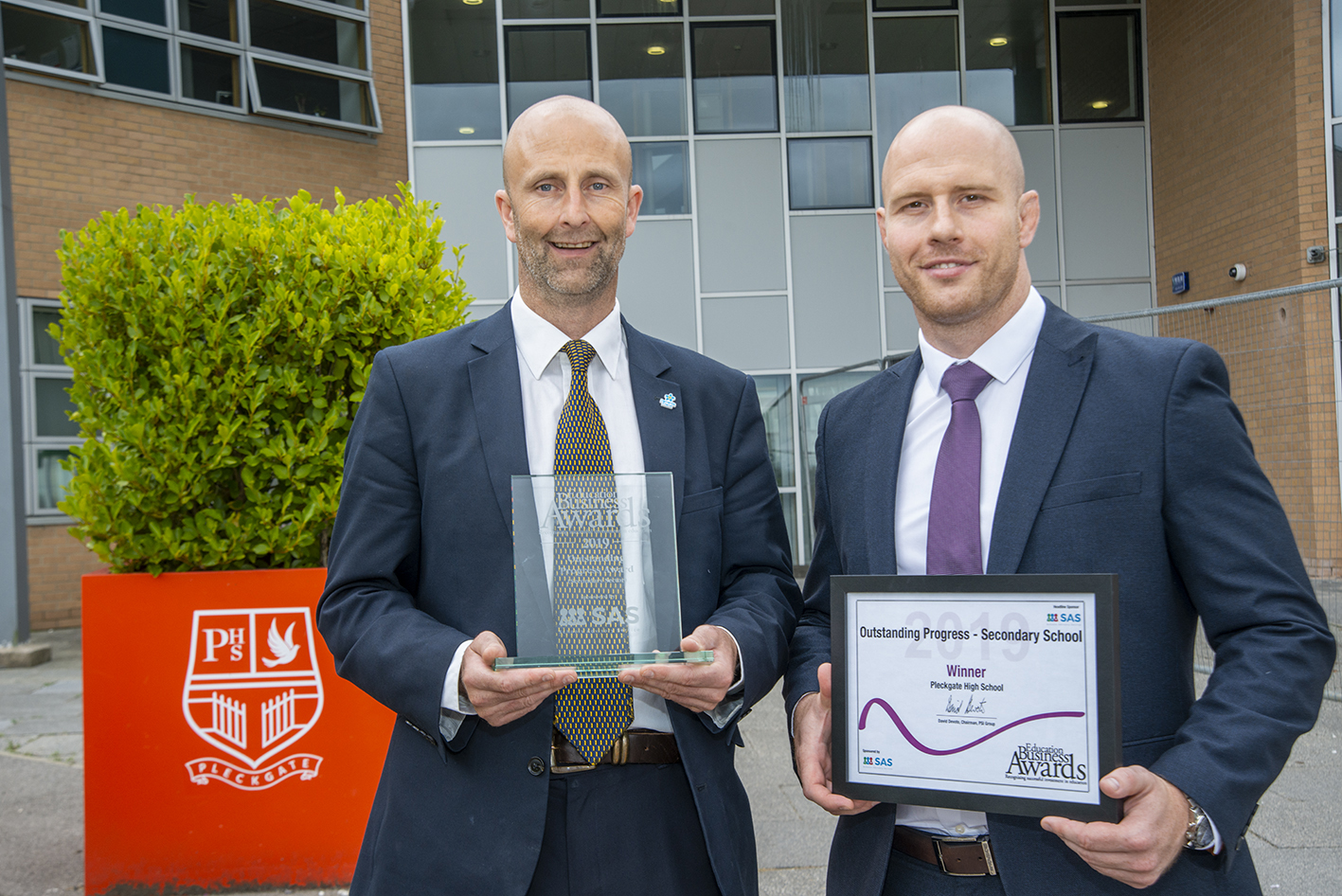 Pleckgate has won national recognition at the prestigious Education Business Awards in London.
Head teacher Mr Cocker and deputy Mr Hamilton collected the 'Outstanding Progress Award' at the event, sponsored by Schools Advisory Service, which recognises educational excellence.
The judges were won over by the transformation at Pleckgate, with their recent Outstanding Ofsted report, their maths results which put them in the top one per cent in the country under the new Progress 8 measures and the school, which has been hailed as a 'Beacon of Success' by the Institute of Public Policy Research.
"We were honoured to collect the award on behalf of all the staff and pupils at Pleckgate High School," said Mr Cocker.
"It was a fantastic event, held opposite St Paul's Cathedral, and we were the last award of the day.
"To hear Pleckgate's name read out and the national recognition this award gives us is testament to all the hard work and dedication of everyone connected with Pleckgate High School. It's another proud achievement for the school."