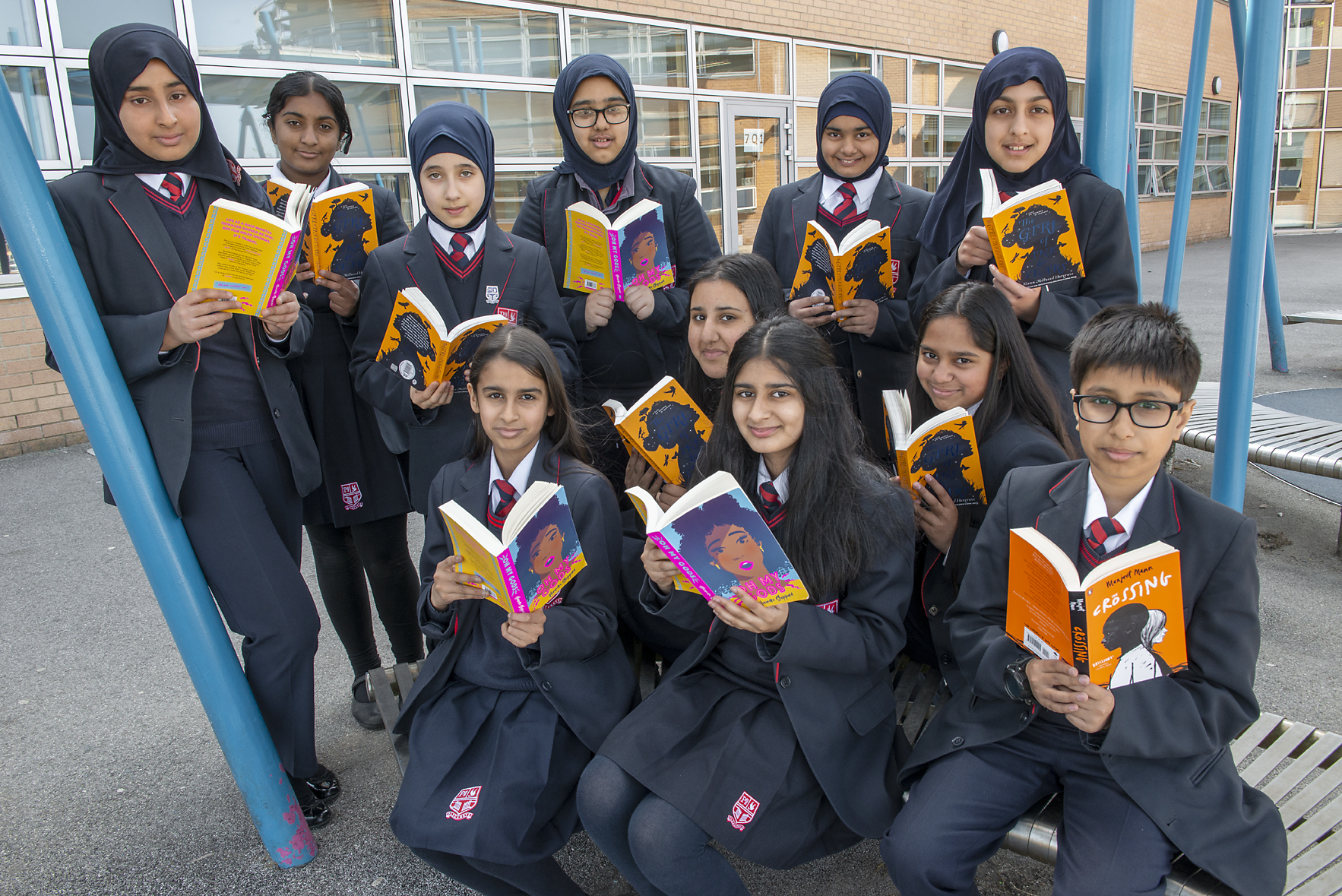 Pleckgate High School's new book club is thriving with students relishing their new reads!
Pleckgate have joined a national 'Oxplore Book Club' where they read selected books and get the chance to ask questions of the authors.
The current books the Year 7s and 8s are reading are: "The Crossing', 'The Girl of Ink and Stars' and 'Oh My Gods.'
Head of English, Mrs Patel said: "Mrs Hughes runs the Book Club and the aim is to share our love of reading and encourage reading for pleasure."
"We wanted students to enjoy reading and have the opportunity to discuss what they read; The Oxplore Book Club allows students to read books they may not usually read and it gives them the opportunity to discuss their thoughts on the characters, themes and ideas in the novels.
"Book club members are students from different KS3 classes and they all share the same outlook – a love of reading."
"They are a variety of books – linked to diversity, current political issues, they are in different forms such as poems and there are fun and fantasy elements.
"They also get the chance to attend a national webinar with the authors and submit their questions; students have had their questions selected and answered in this public forum which is fantastic.'
"We want to instil a passion for reading and encourage students to read a range of diverse novels."
Saimi said: "The books selected are enjoyable and interesting and you learn new skills. The Book Club is fun."
Asiya said: "I joined because I thought it would be a good experience to enjoy reading and improve my English.
"The books are interesting and ones I wouldn't normally select myself. I enjoyed 'Oh My Gods' the best."
Amna said: "'Oh My Gods' is an entertaining book and it was great to be able to ask questions of the author."
Aiman said: "It's not every day you get to talk to an author. I like reading with everyone so you can share your thoughts about the book and talk about them."
Aanisah added: "'The Crossing' was my favourite book and it was not a book I would normally choose but I enjoyed it. I look forward to Book Club every week."