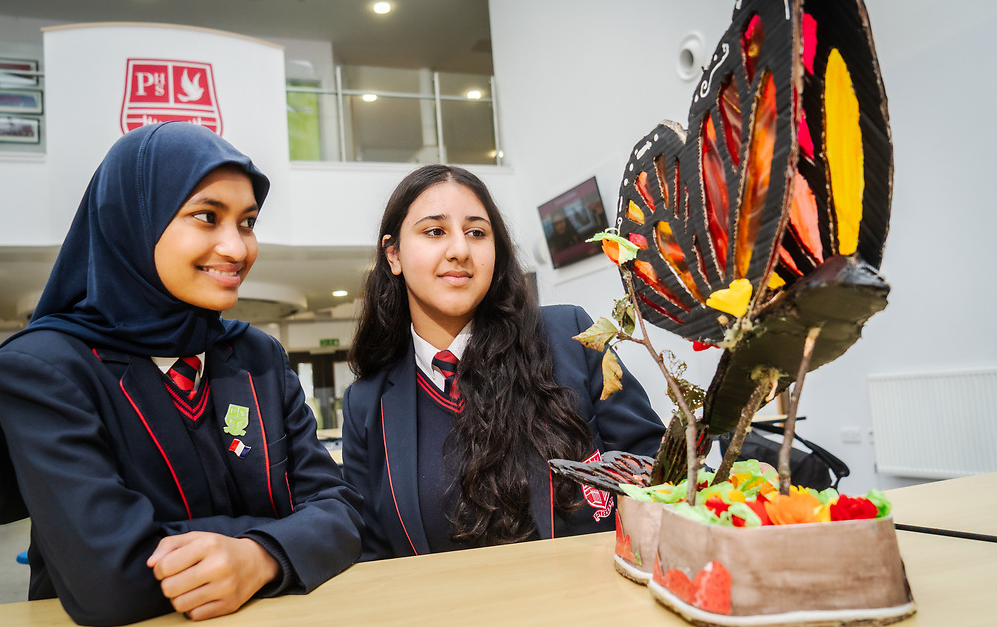 Pleckgate's Eco-Club have been using recycled products to make animal sculptures which will be displayed at King Georges Hall.
It's part of an event where Community CVS in Partnership with Blackburn with Darwen Borough Council have invited all the schools in Blackburn with Darwen to enter a competition to design centrepieces for this year's Community Volunteer Awards.
They have moved towards a eco-friendlier event and, while the event has run for five years, this year there will be a new Smile award for the best environmental project.
The Theme is "Nature" and the brief was to create a centrepiece, up to one metre high and 30cm in diameter, of any shape and materials with the theme gold, silver, black and white.
Pleckgate pupils have been busy making their designs and Aiman said: "We have been doing this at lunch time for a couple of weeks and the idea was to make different animals out of resources which were left over.
"We have used recycled bottles and material such a cardboard. It was fun to do."
These will be displayed on the night of the event at King Georges Hall, Thursday 2nd November 2023.
Read more on Lancashire Telegraph: www.lancashiretelegraph.co.uk/news/23876916.pleckgate-high-school-win-award-recycled-sculptures