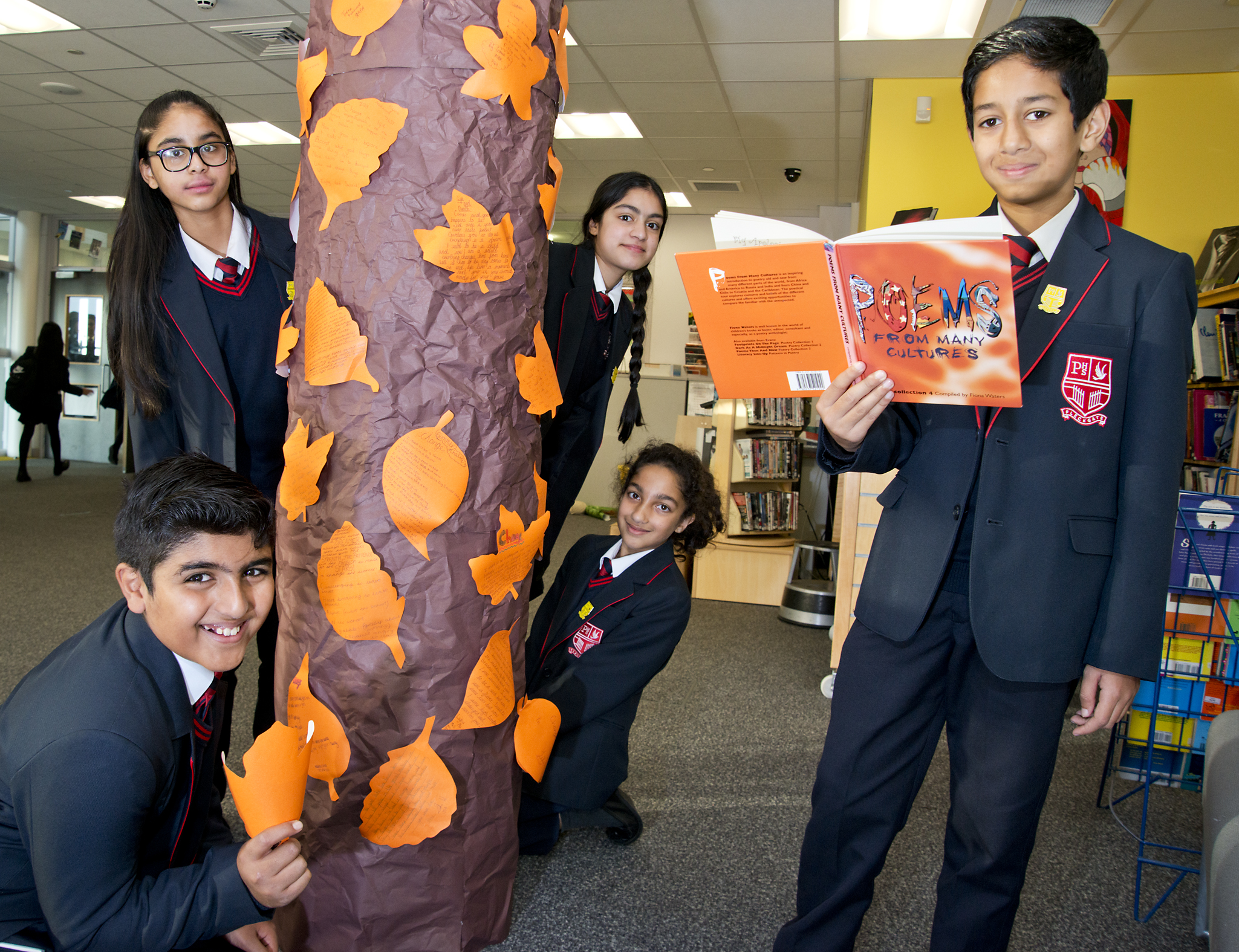 Pleckgate pupils are certainly enjoying their poet-tree.
Pupils from all years celebrated National Poetry Day by writing their own poems on the theme of 'change'.
They then stuck their poems to a tree in the library, in the shape of leaves, for other pupils to read and enjoy.
"The pupils embraced it," said librarian Ms Gillespie. "We had a poetry picnic where pupils read their own work or their favourite poem and they really got involved.
"The national theme was 'change' and the tree idea was to mark the change of seasons. We have some talented pupils here."
An example of a Y11 poem:
Change Your Definition
By Ismael Khan
You are not your age
Nor the size of the clothes you wear,
You are not a weight,
Or the colour of your hair,
You are not your name,
Or the dimples in your cheeks,
You are all the things you read.
And all the words you speak,
You're your deep morning voice,
And the smiles you try to hide,
You are the sweetness in your laughter,
And every tear you have cried,
You are all the things you shout so loudly,
When you know you're all alone,
You are the places you have been to,
And the one you call home
You are full of so much good,
But it seems that you forget
When you decided you were defined
By all the things you're not.