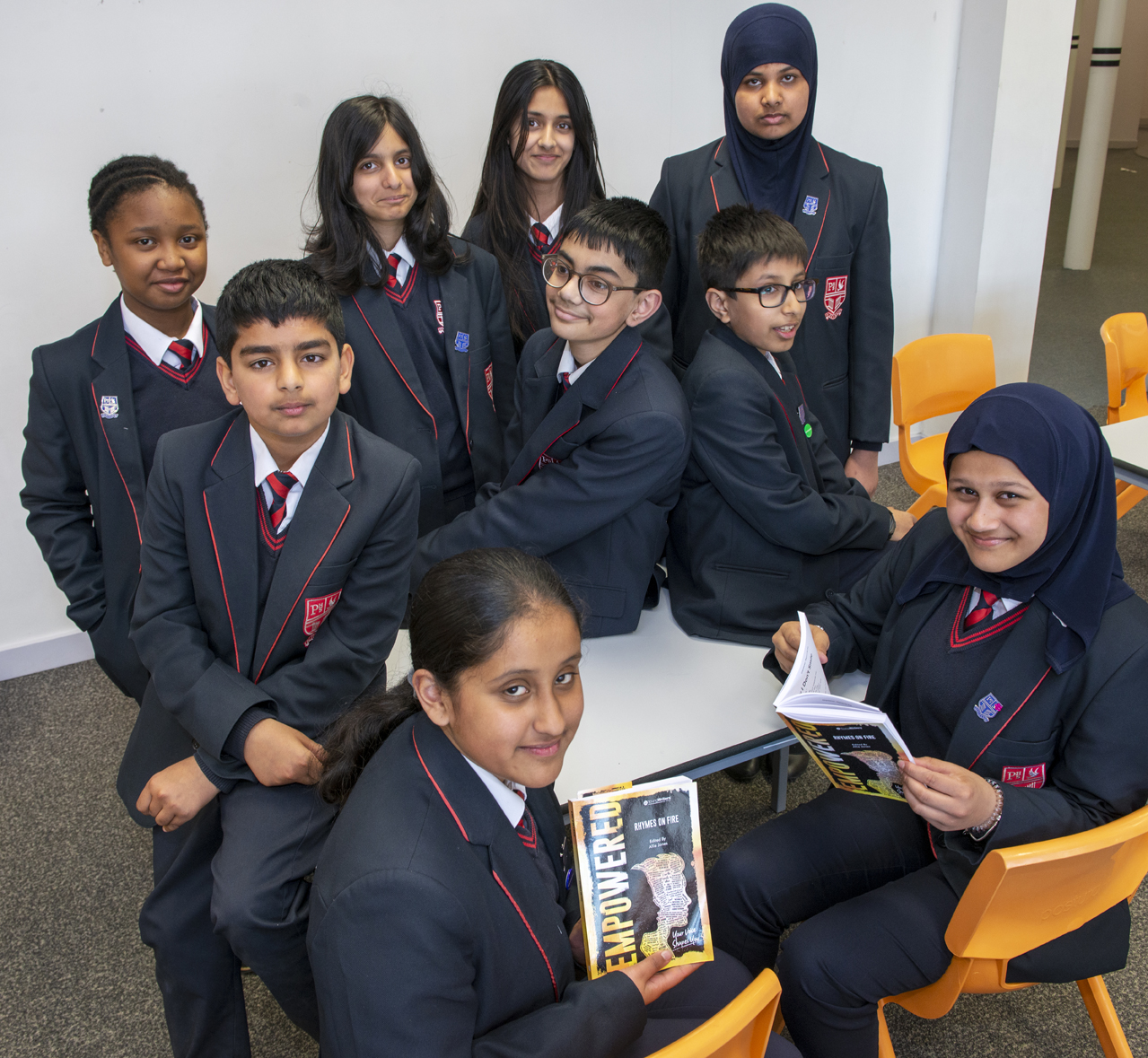 Eleven Year 7 pupils from Pleckgate High School have had their poems published in a book.
Young Writers asked pupils to submit poems for the book entitled: "Empowered: Rhymes of Fire.'
English teacher Mrs Hughes said: "The pupils wrote poems about empowerment, what makes them feel empowered."
"The poems ranged from femininity, racism to every day worries and the pupils explored a lot of issues and ideas and were really creative.
"There were 10,000 entries to the Young Writers competition, 260 poems were chosen and we submitted 11 entries and all made the book."
Safiyyah said: "My poem was about feminism and how men are treated differently to women and how unfair it is that women have less opportunities than men. It was great to see it in print."
Aizah's poem was entitled: 'You're beautiful and no one can stop you.'
"I enjoyed composing it," she said.
Mehak said: "My poem was a message to my future self to not worry."
Daniyal added: "I wrote about what I would wish for if I could have one wish – world peace. It was amazing to see my poem published and have my name in a book."