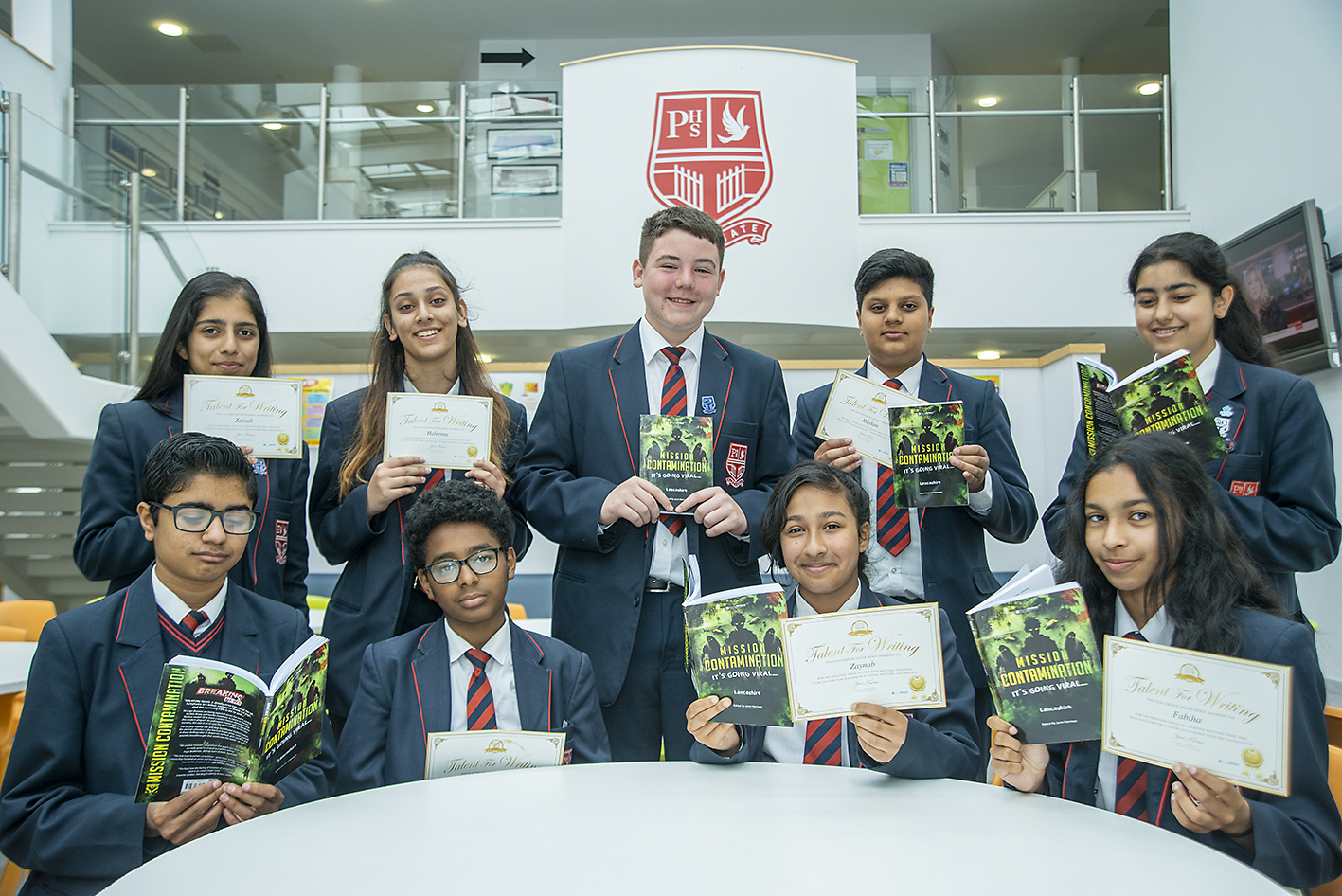 Year Nine pupils at Pleckgate High School enjoyed seeing their work published in a new book.
A competition from Young Writers encouraged secondary school pupils to be creative and set them a task of writing a mini-saga about 'Mission Contamination' in 100 words.
Some stories were based around being left in the wilderness due to a deadly disease while others centered around finding a cure to the disease, which could have resulted in the end of the world.
English teacher Mrs Mulla said: "Becoming authors through this competition gave pupils a chance to be in the driving seat and be as creative as they wanted to be.  
"I am extremely proud of our pupils and seeing their work in print will boost their confidence tremendously."