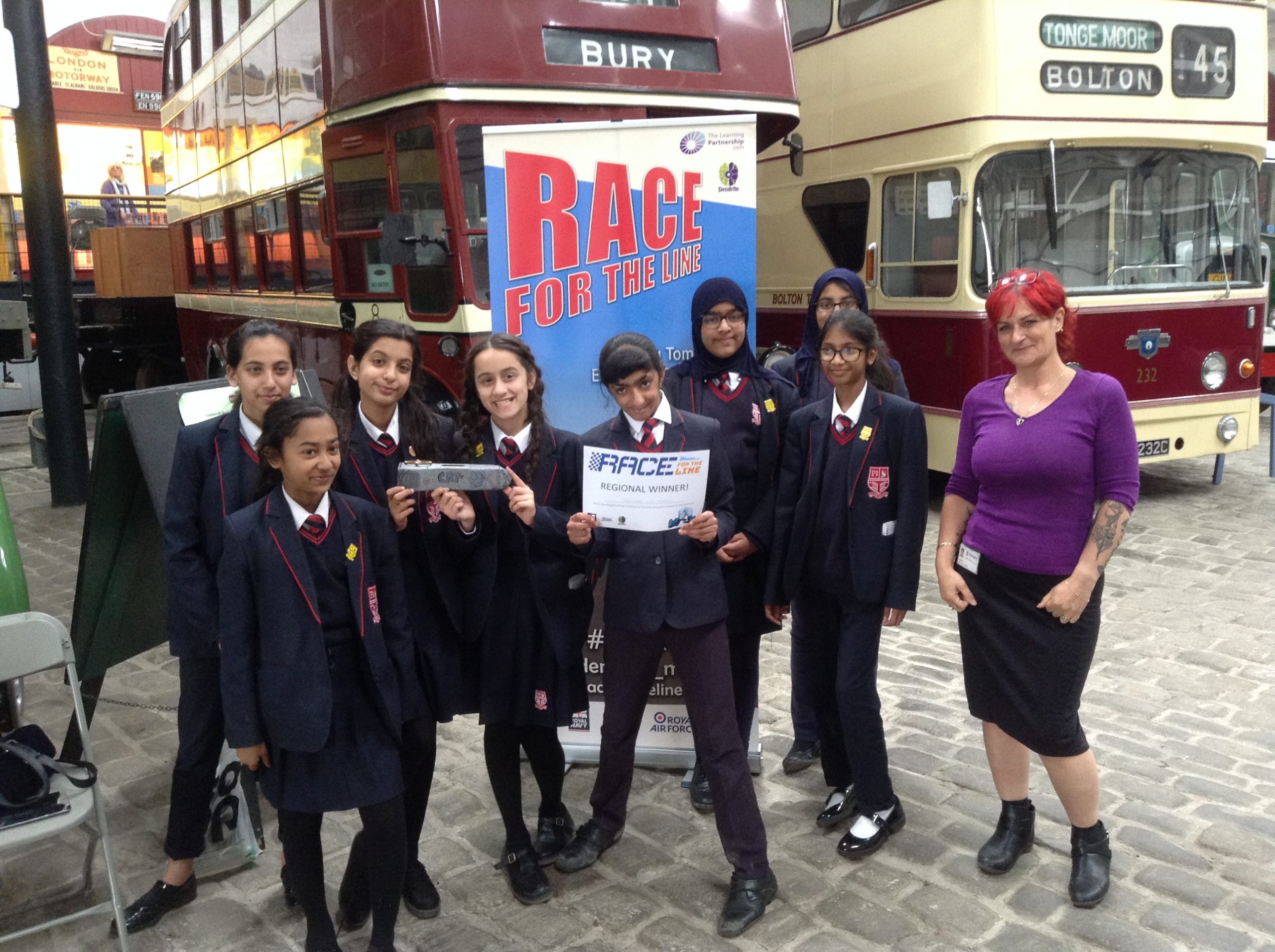 National finals!
Pleckgate's Year Seven girls have rocketed to the final of a national competition.
All Year Sevens took part in the Race For The Line event, with the aim for pupil teams-of-four to design and make the fastest rocket powered car they can.
Pleckgate's pupils proved speedy and two teams from Year Seven – with every car using the same size rocket motor and timed over the same track distance – made the Regional Final at Bury Transport Museum, up against other schools.
There the two Pleckgate teams, made up of eight girls, showed their engineering skills, coming second and third with the winning school's car 92mph and Pleckgate following up with 86mph and 83mph.
Pleckgate, along with other schools in Lancashire and Cumbria, have received funding from Burnley engineering company Fort Vale to help them compete.
"The fastest car in the national competition last year was 78mph so we have already gone better than that with both our teams," said engineering teacher Mrs Turnbull, who has been trained as an accredited rocketeer for the competition.
"Obviously designs improve and our two teams will be designing and improving their cars for the third time when we got to Cambridge for the National Finals at the end of June.
"It's been a good experience for the teams to learn more about STEM but also learn more about the outside world.
"I am especially proud that they are two girl teams as we want to encourage more females to go into engineering."
Pleckgate is one of a few schools locally who offers the Cambridge Nationals qualification in engineering.
The overall winner in the national finals will receive £1,000 worth of STEM products from the Dendrite Shop for their school.