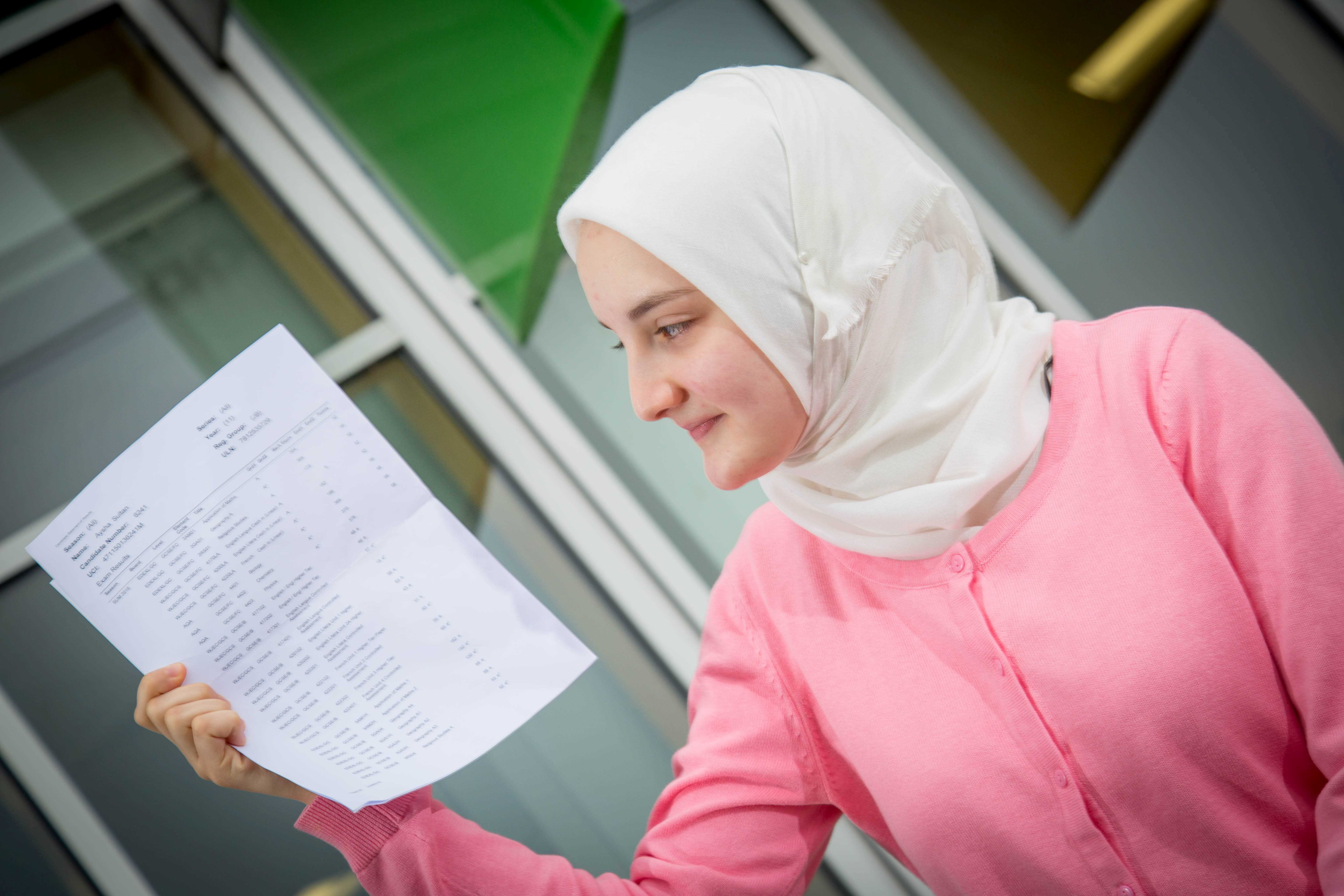 Best results for Pleckgate
Pleckgate is celebrating its best ever year for GCSE results.
The Lancashire Telegraph School of the Year achieved a 61% pass rate for pupils achieving grades A*-C, in both English and mathematics.
Last year's GCSE results put Pleckgate in the top five schools nationally, based on similar schools, these improved results bode well for the school.
This year sees a change in school accountability measures with schools receiving a Progress 8 score measuring progress across a range of subjects comparing pupils to their peers nationally.
"Schools won't have definitive Progress 8 scores until November but Pleckgate's provisional Progress 8 score represents significant improvements on last year's already impressive results, which is a remarkable achievement," said Head Teacher Mr Cocker.
Pupils have made impressive progress, particularly in English and mathematics – something Mr Cocker is proud of.
He said: "The results are testament to the hard work and dedication of the staff and the pupils. We are very happy to see these continued improvements with 74% of pupils making at least expected progress and 48% making better than expected of progress in mathematics, and  76% of pupils made at least expected progress and 38% made better than expected progress in English.
"We have some outstanding individual results but collectively we have improved progress in all headline areas".
Aysha Sultan
Aysha Sultan has exceeded her own expectations in her GCSE results – considering English was only her second language when she returned to the country of her birth in Year Nine. Pleckgate's Aysha was born in England but lived in Syria during her primary school life and the first two years of secondary school.
"When I came to England, where my dad lives, my first language was Arabic so, while English was my second subject, it was hard initially," said Aysha, who celebrated seven A*s and four As.
"At first it was a strange feeling as I was so different to everyone else but the teachers helped me. They did one-to-one lessons at lunch-time and during my PE lessons and then they put me on the Accelerated Reading Programme to help me with my English vocabulary and also help me to understand subjects such as geography and history. It really helped me and I did pick it up quickly."
Aysha already had two GCSEs in the bag with an A* in Arabic – which she admitted was no surprise – and an A* in maths last year. She aims to go to Runshaw College and study biology, chemistry, physics and maths A-Levels.
"Science is my strongest subjects and I enjoy both the theory and the practicals. I enjoy talking to people and so perhaps I am leading towards a doctor or a dentist. I am keeping my options open though."
George Gunn
George Gunn is aiming to build structures or build up pupils as he decides between two careers. George  is stuck between a primary school teacher and an architect and his 10 GCSEs, including three A*s and six As, mean he can take his time choosing his career path.
"They are quite different," said George. "I did work experience at Lammack primary school and that has led me to want to be a primary school teacher.
"I like working with the younger pupils and it's something I have done at Pleckgate, being there on induction and open evenings.
"But I also love buildings and architecture and would quite like to be a property developer – that may make me more money!"
George is taking maths, further maths physics, computer science and English Literature at Clitheroe Grammar School while he sorts out his future but has hobbies to help him away from his studies.
"I have been in the Beavers since the age of six, and the scouts and am now in the Explorers and it is something totally different to school life which I enjoy. I am also learning martial arts at Organised Chaos in Blackburn and I teach some of the younger children there a well."
Hannah Tudor
Pleckgate's Hannah Tudor loves to care and her aim is to be a doctor after taking the first steps with her superb GCSE results. Hannah is going on to Clitheroe Grammar to study psychology, chemistry, biology and sociology after achieving two As and seven Bs.
"I want to be a doctor," said Hannah. "I know it will mean a lot of studying but I do enjoy it. I want to help people and reassure them.
"At school, I have been a peer mentor and a senior prefect so I have had a responsible role in school and I want to take it into my later life.
"I am focused on fitness and health as I studied GCSE PE and I enjoy running and sports so this is something I also want to carry on."
Zainab Patel
Head girl Zainab Patel is hoping to write her name in the stars as she pursues her love of art. Pleckgate's Zainab achieved one A*, five As and three Bs and is going on to study A-Levels in history, chemistry, fine art and English Literature at Clitheroe Grammar School. While she is keeping her options open as she does fancy being a teacher, her artistic talents are already helping her make a name for herself.
"In my spare time I am often drawing and painting and I put calligraphy on canvas for my friends and have sold quite a few," said Zainab.
"I customise them and make them to order and it is rewarding when someone buys something you produce. I started making them at the start of Year 11 to relieve the stress of GCSEs.
"I have thought about pursuing a fine art qualification in London but I am just going to see what happens over the next two years."