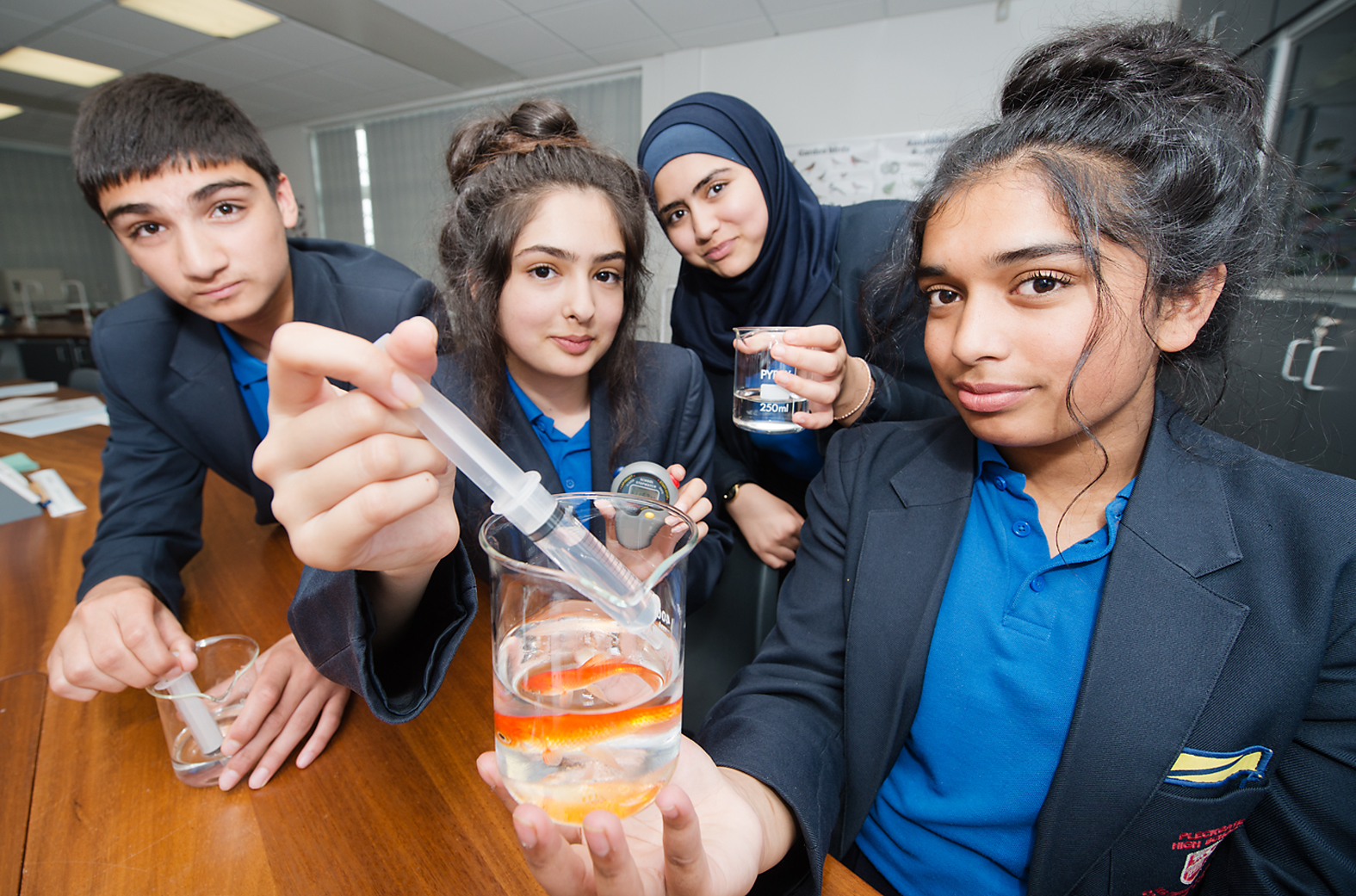 [fusion_text]Pleckgate High School explored life on Mars at a Science Taster Day at St Mary's College.
The Year 10 pupils spent a day at St Mary's in their science department examining the theme of life on Mars though biology, chemistry and physics.
"We looked at the scientific challenges of colonising Mars, a real project," said Head of the Science Faculty at St Mary's, Steve Kirk.
"In 2013, a project was set up by Mars One Foundation, a non profit charitable company aiming to send people to Mars with the knowledge they wouldn't come back. They have 200,000 applicants.
"The funding is in place and the idea is to send equipment and supplies in 2018 and then people in 2025. It takes eight months to travel there.
"We looked at the challenges they face, such as the cold temperatures and the length of time it can take to send people to explore a planet, like NASA and other organisations are planning to do.
"In biology, we used the example of fish. Fish can freeze in a pond over winter and then, as the temperature increases, they start breathing again.
"We used fish in our biology experiment which were frozen and then checked the temperature as it increased and counted their breathing rate.
"In physics, the pupils took part in experiments based on the atmosphere of the planets and we also looked at software which is available to the public to identify new planets.
"In chemistry, pupils analysed soil samples."
"It's been really interesting," said pupil Zul-Norain Zab who hopes to follow a career in science. "We were looking at the different reactions to temperatures on fish, as they would affect people."
Zainul Nuniya said: "We learnt a lot in physics about the atmosphere and how thick it can get and what could or couldn't survive in it."
Pleckgate Head of Year 10 Zoe Millest added: "The pupils thoroughly enjoyed their Science Taster Day at St Mary's college. It was interesting and informative and has played a big part in considering their decisions and options for future colleges and courses."[/fusion_text]