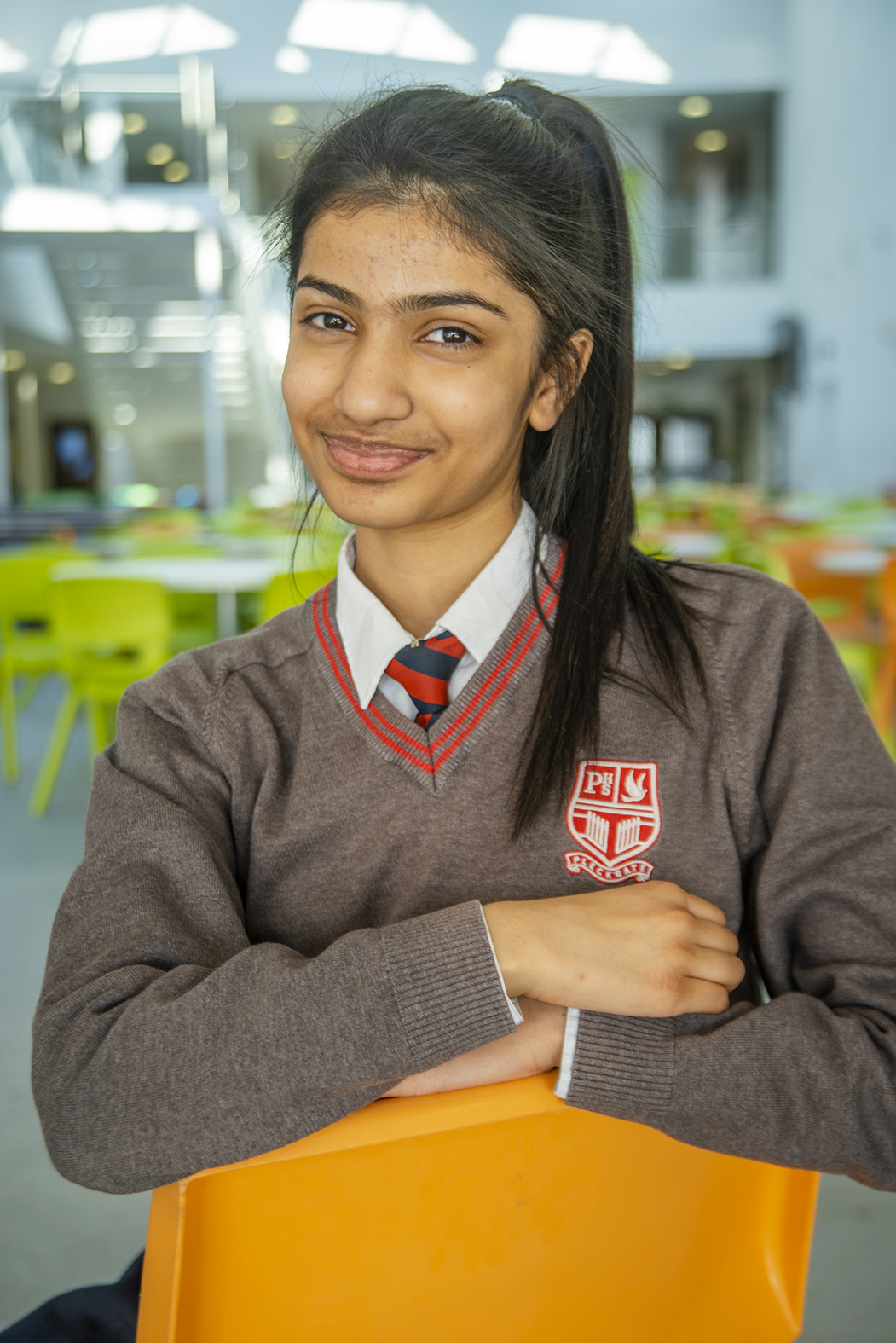 Pleckgate pupil Sifa has shown she isn't scared of a crowd – by speaking in front of 500 people at the One Voice Annual Dinner.
The 15-year-old was praised for her confidence and maturity as she took to the stage at King George's Hall in front of dignitaries.
"I was a bit nervous and I rehearsed nearly every night but I enjoyed it," said Sifa.
Sifa is a member of West End Girls (WEGs), which is a group of 10-18 year-olds from Blackburn with Darwen within One Voice Blackburn.
The WEGs serve to develop character, self-confidence and social conscious for both the youth and female sectors of the town through a range of activities and campaigns.
Sifa, who is a senior prefect at Pleckgate, joined two-and-a-half years ago and says it's a big part of her life now.
"We are a community-based organisation and we carry out different events in our community, whether its walks, litter picking, any activities for the good of the community.
"We are based at the Youth Zone so we also have talks there from different people such as Dementia Friends and mental health organisations.
"I think there were just four girls involved in 2014 when it started and there are now 60, and more are joining all the time.
"I was asked to host the Annual One Voice Dinner and there were big personalities there such as the Mayor and Mayor's Consort and Councillors.
"There were awards such as Young Person of the Year and Institute of the Year and my job was to call up any speakers.
"It was a really big event and it took a lot of preparation but I am proud I have done it and hope to do more presentations in the future.
"I am really committed to the WEGs, it's part of my day-to-day routine now and I spent every weekend trying to help create better opportunities for girls and women in the BME community and open up things to them which they may normally not have thought of.
"It's about raising aspirations, opportunities for young people within our community to ensure that they fulfill their true potential."