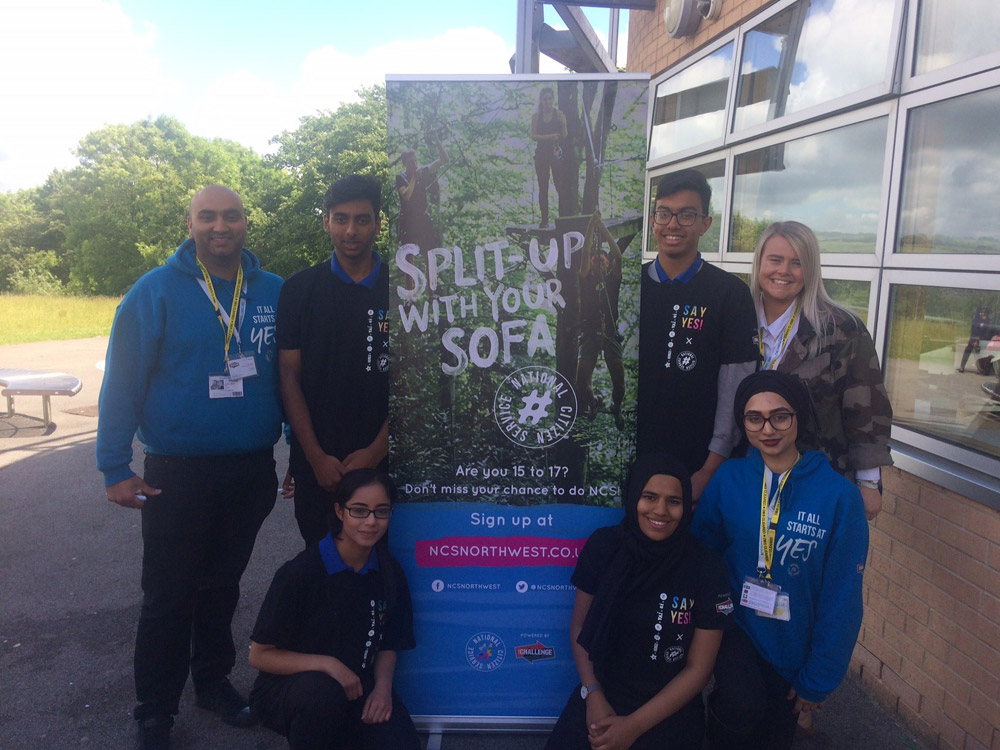 A record number of pupils from Pleckgate High School will be hiking, fundraising and boosting their CVs this summer after a bumper 72  signed up to take part in the National Citizen Service Programme.
It's thought to be one of the highest intakes in the country as the Year 11s develop new skills, meet new friends and test themselves.
"Pupils will spend 18 days over the summer on NCS which is in three phases. The first is an outward bounds course which could be anywhere in Britain to encourage communication and teamwork," said Phillipa Murphy, NCS Engagement Leader, who was at the school handing out special T-shirts to the Pleckgate pupils.
"The second phase is sending the pupils to experience university life, so they will be spending time at UCLAN in Preston, living independently and developing new skills.
"The third is a social action where it's their own community project, whether it's getting involved with a charity or a company.
"They have to do a 'Dragon's Den' type proposal to business people in the form of a business plan, they will be given money to help with their project and then carry it out.
"At the end of it all, they will graduate with a certificate which will look great on their CV. Having 72 pupils from Pleckgate taking part is outstanding for the school."
Pleckgate teacher Ms Hartley said: "It's a fantastic opportunity for the Year 11s and it will allow them to develop skills which they will need in life.
"The fact 72 from Pleckgate have signed up is unbelievable. The pupils are a real credit to the school."
One of those, Muhammad Buronkar, admitted he was excited: "It will be fun, I will meet new people and learn new skills. It will be an excellent experience and will be good on my CV."
Photo:  Pleckgate pupils Muhammad Buronkar, Maariya Kapadia, Haleemah Jassat and Muzaffar Bandarkar with NCS's Aftab Asghar, Safiyya Musa and Phillipa Murphy