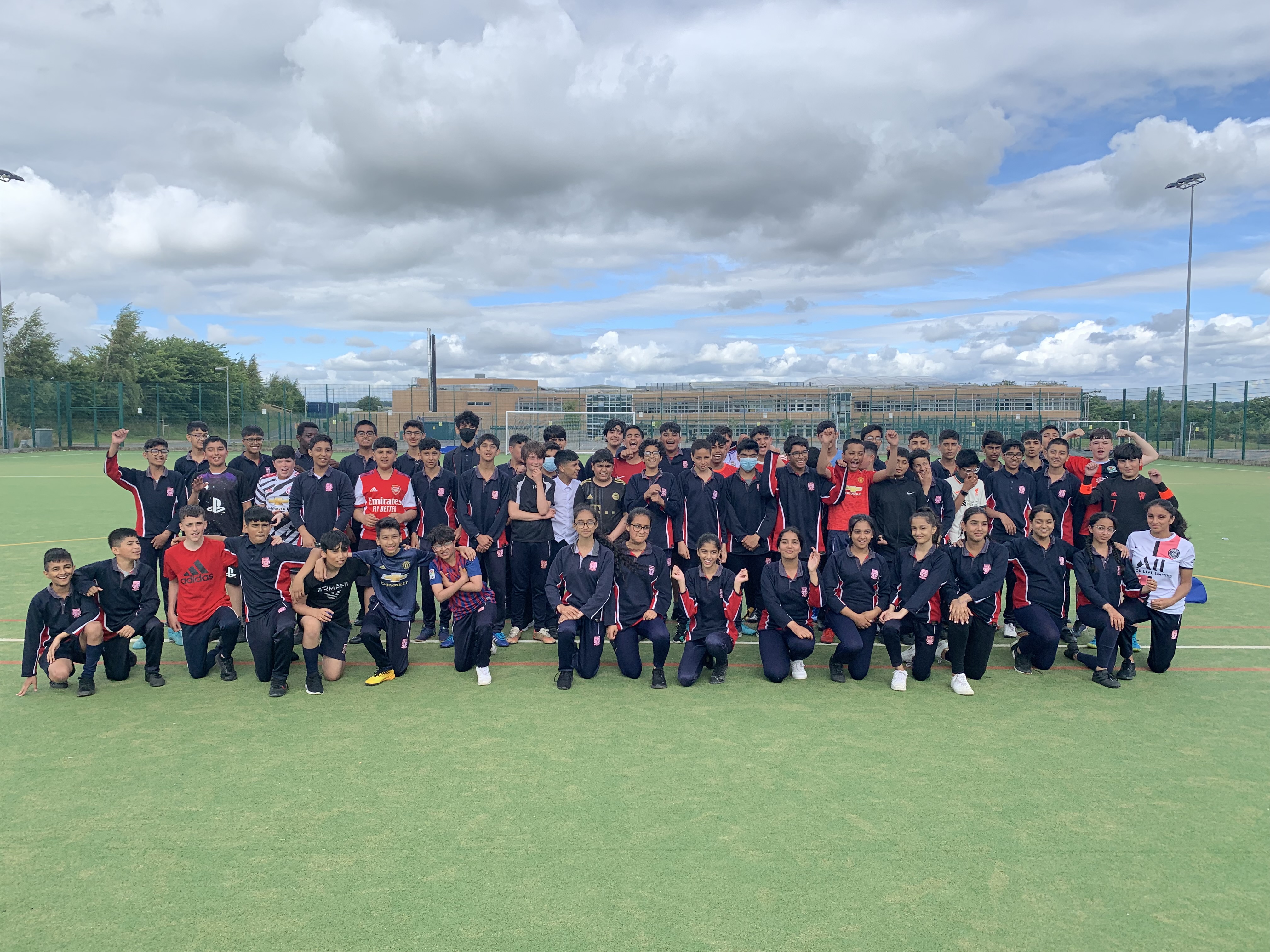 Srebrenica Tournament 2022
Over 50 pupils form Year 8 participated in a football tournament to remember the massacre of over 8000 young Muslim men and boys on a football field in 1995 during the war in Yugolslavia. Pupils remembered the victims of genocide around the globe and throughout history for example the 6 million Jews who died during the Holocaust in World War Two. Pupils were reminded of how sport and football is a powerful tool to promote inclusivity and fight prejudice, hatred and discrimination. Pupils were allowed to wear their own football shirts and it was a powerful message to see rivals like Liverpool, Manchester United and City playing harmoniously with each other. Pupils paid a pound per pupil to enter helping raise £269 for Nightsafe which helps young homeless people in Blackburn.
In the morning Jan Larkin from the charity came into assembly to thanks pupils for the money they raised and how it would be used to help less fortunate young people. Also Jan congratulated the winners of the trainer design competition sadly Gary Aspden Adidas designer was unable to make it due to Covid but had helped to inspire the competition with his work with Nightsafe in the past, particularly the Liam Gallagher concert. Asiya in 8 SMU was the overall winner receiving a £50 voucher and 15 other amazing designs also received a £10 voucher.
The tournament was played in a fantastic spirit with some very competitive close games and some tigerish defending particularly from the all-girls team. The eventual winners were The Peaky Blinders who scored a late goal to edge a nail biting final.
A massive thank you from the pupils went to Mr Haworth and Miss Blears for all their work with extra-curricular sport in Year 8.