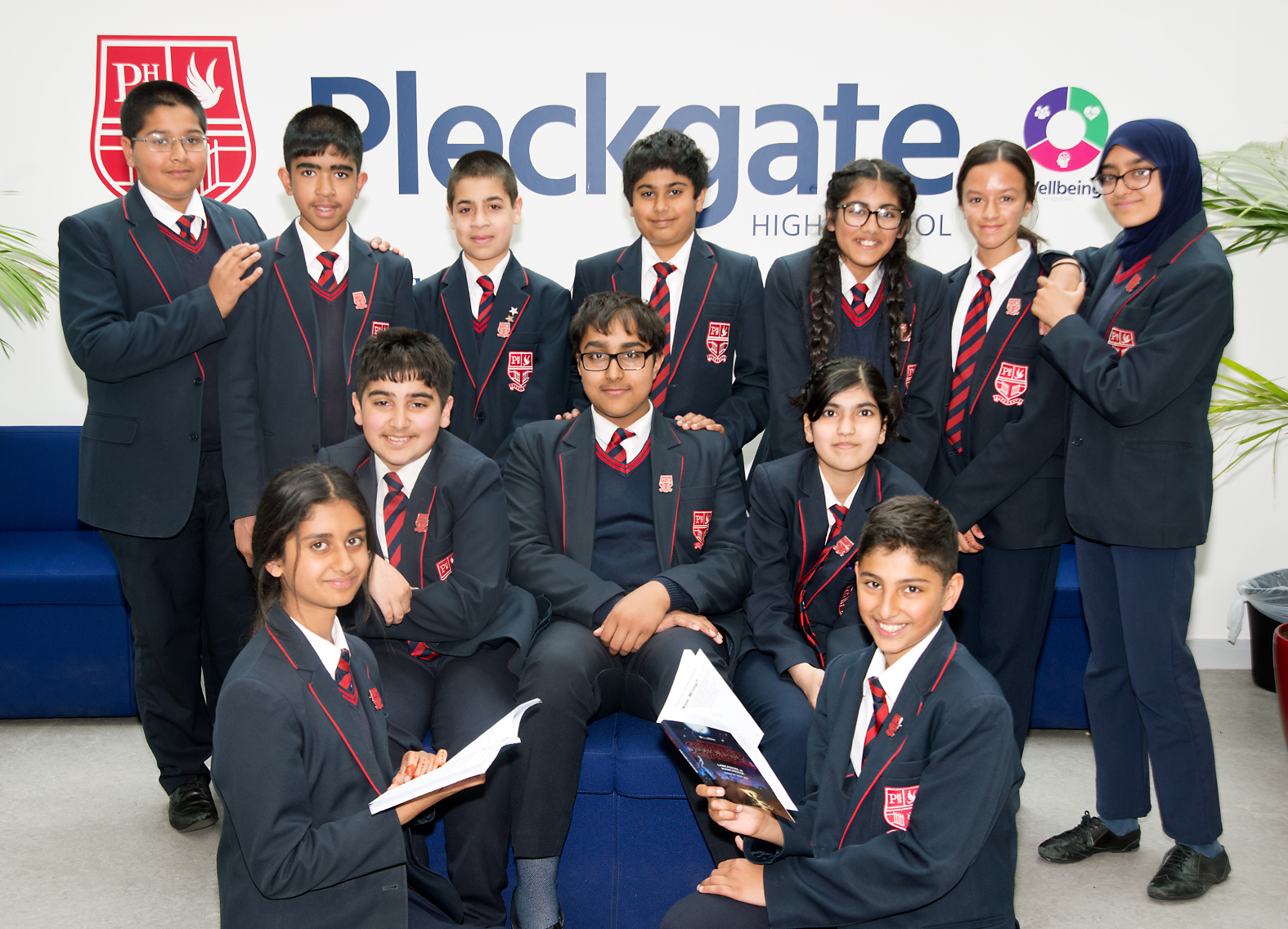 Year Seven pupils at Pleckgate entered the 'Stranger Sagas- Lancashire and Manchester' writing competition – and celebrated as their work was published.
It's a competition from Young Writers, encouraging secondary school pupils to be creative, and they had to write a mini-saga about strange events in just 100 words.
"My story was entitled 'The Dream' and it was about having a second life – it was about being a grandad," said pupil Leena Kayani. "I was so proud to see my work published in a book."
Huzayfa Jariwala said: "Mine was entitled 'What Went Wrong?' and it was about a guy in school who steals things and is bitten by the caretaker and he doesn't know what has happened to him. It was really exciting to see it in print."
"Participating in the competition really gave the pupils a chance to be creative and their energy was boundless!" said English teacher Miss Mulla.
"Reading stories is an integral part in pupils' development; it gives them the chance to discover new places and people. 
"Becoming authors through this competition, gave the pupils a chance to be in the driving seat and take their readers to another world. 
"I am extremely proud of our pupils and seeing their work in print will boost their confidence tremendously.  Do we have the next JK Rowling or Roald Dahl on our hands? Watch this space!"