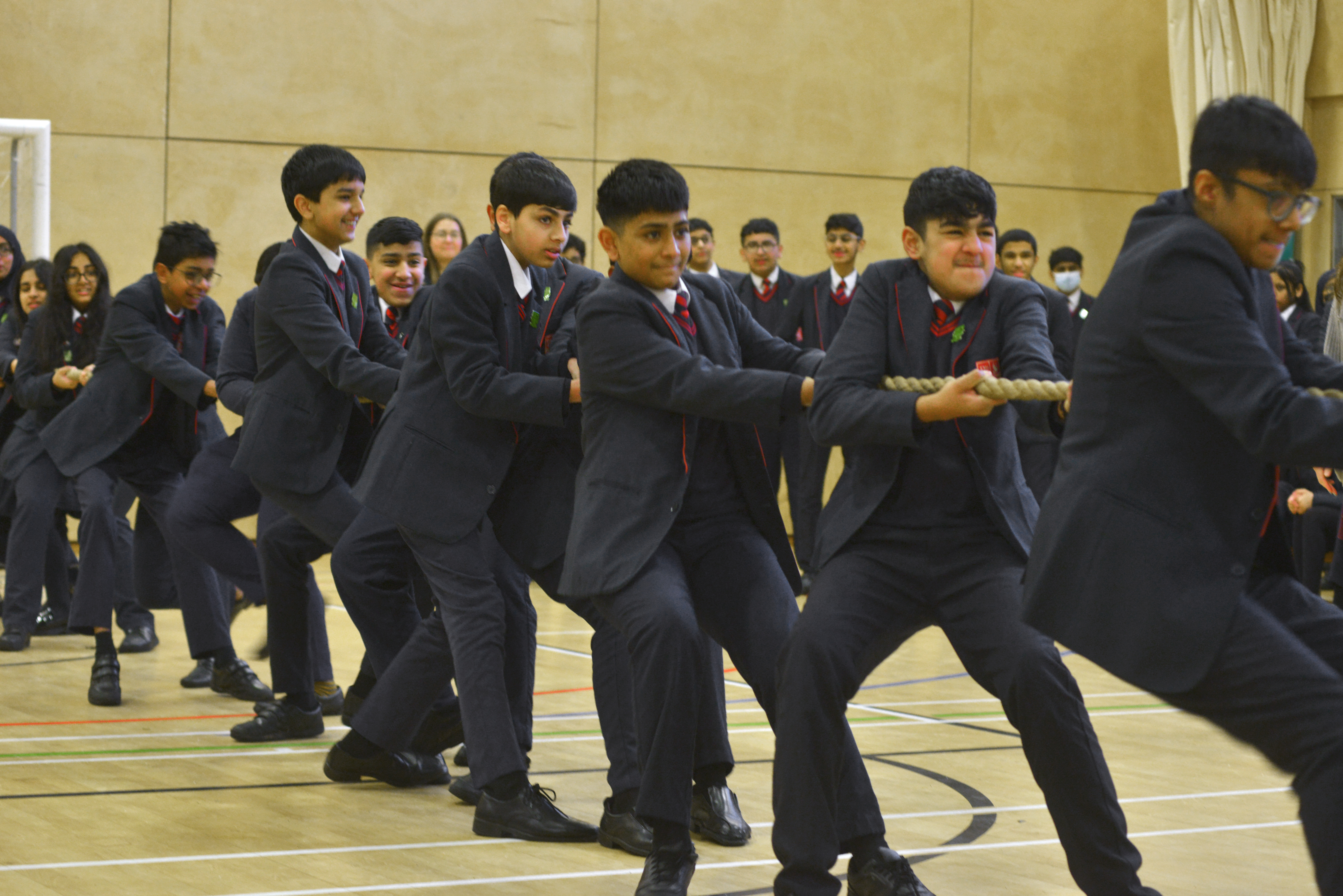 Pleckgate's Year 10 tutor groups tested their strength and determination in an inter-tutor Tug of War competition!
The ten tutor groups were raising money for Benefit Mankind, a charity which has many projects in Blackburn, including tackling homelessness and foodbanks. Pleckgate's former IT manager Talha Mulla was heavily involved in this charity.
The Premier League Tug of War champions were AZA and the Champions League Champions were PMU. Well done to all!