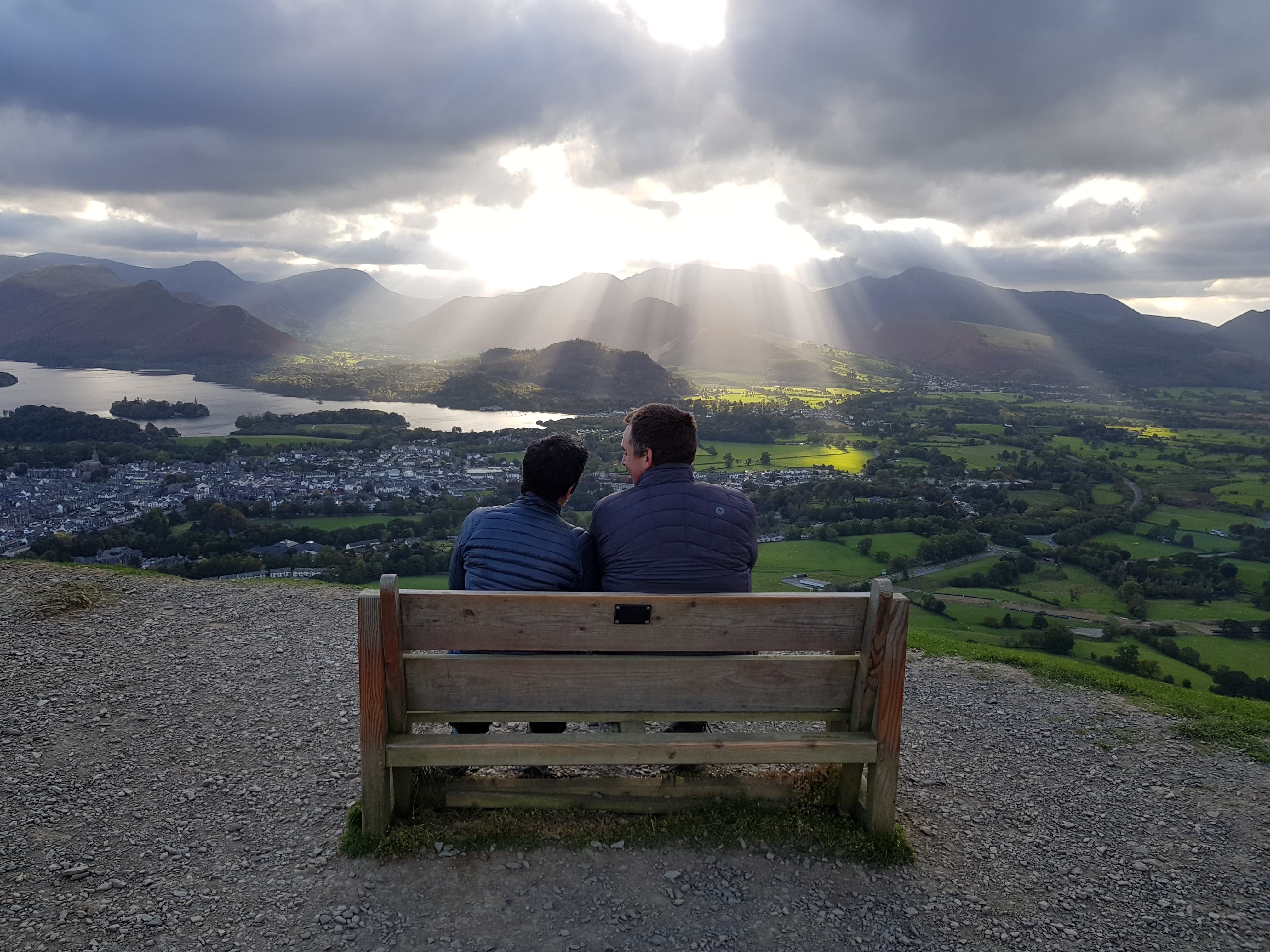 Two Pleckgate teachers have conquered the 214 Wainwrights for Cancer Research.
Mrs Turnbull is an engineering teacher at Pleckgate while husband Mr Turnbull is a technician.
Both decided to walk all the Wainwrights – 214 fells in the Lake District – for Stand Up To Cancer in 2018.
They have gone through snow, rain and wind but completed the task in eight months and 29 days raising £1,500.
"We did it over 41 walks, with 266 hours and 41 minutes of walking," said Mrs Turnbull who chose the cancer charity as both she and her husband lost their mums to cancer.
"There was 127,650 feet of ascent and 1,289,154 steps. We started at Clough Head and finished on Latrigg.
"The hardest bit was to keep going in the rain ……and it did rain!  Plus the wind was something else; different sides of the mountains have different weather.
"There was, though, a great sense of achievement going over Swirral Edge on Helvyllen, especially as one of us has vertigo!
"We are both very proud of what we did and with the time we did it in.
"The views we saw were spectacular, when it wasn't raining!
"The sunset on Latrigg for our final fell was special, like we were supposed to be there at that moment. It was a magical moment."