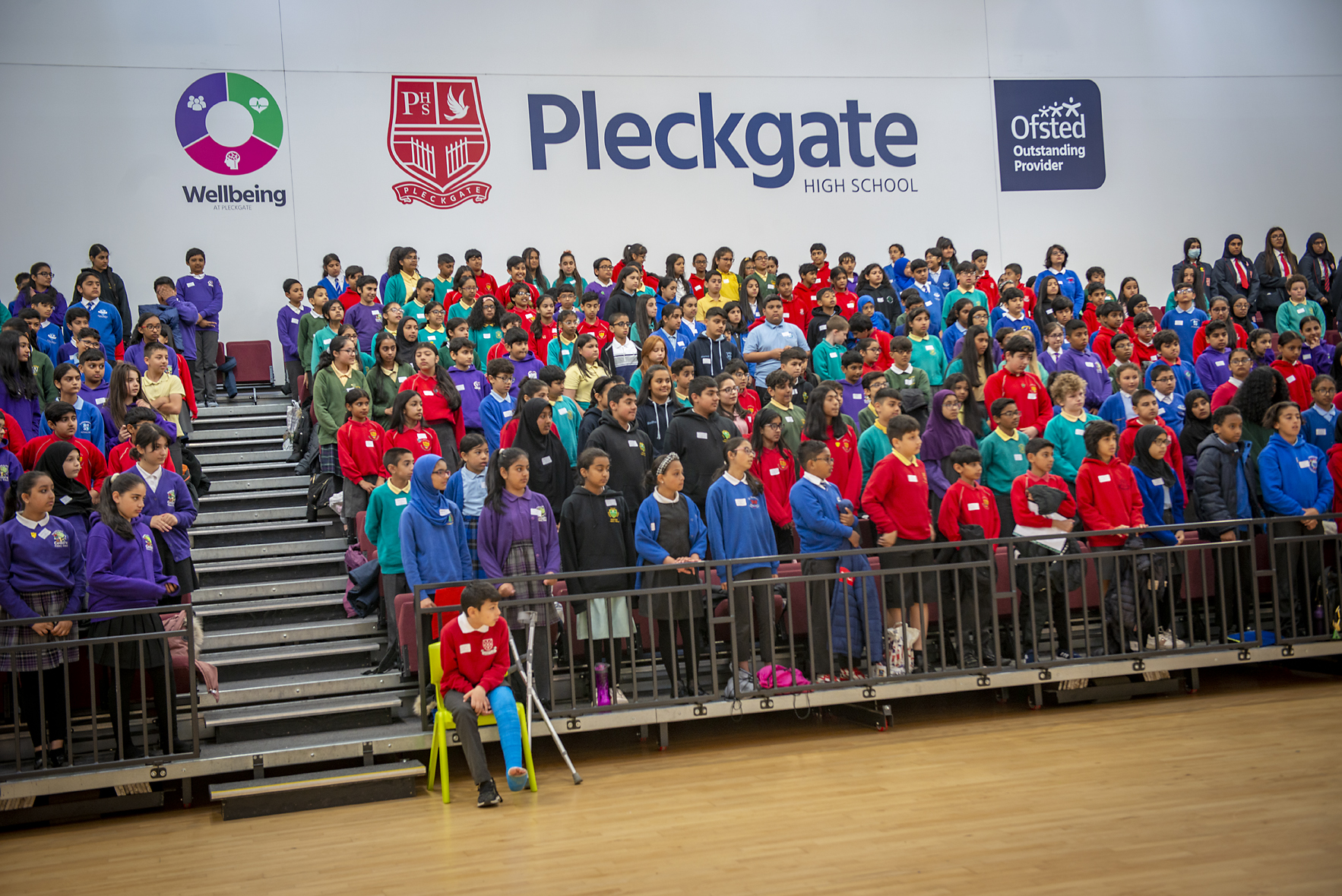 It was a special day as we welcomed 280 Year 6s who will start at Pleckgate High School in September.
Firstly, there was an assembly where current Year 7s Aisha and Yassin talked about their experiences at making the move from primary into secondary school.
Head Boy Mohammed and Head Girl Hafsah, along with deputies Laibi and Taha, led a team of prefects who gave tours around the school and answered any questions.
The Year 6s met their form tutor, had a look around the school and took part in classes and activities.
Head of School Mrs McGinty said: "It was lovely to see the Year 6s who will be joining us in September.
"We are full, with a waiting list, and it's great to have the chance to show off our school.
"We can't wait to see them all in September!"