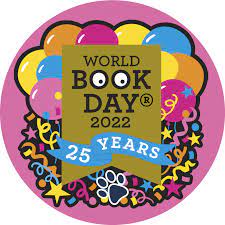 To celebrate this year's World Book Day, tutor groups in Year 7, 8 and 9 decorated their classroom doors as a book chosen by themselves.
Staff and pupils really enjoyed the event following the disappointment of having to cancel last year due to Covid 19.
The tutor groups were very competitive and produced some amazing doors which, in turn, meant that the judging panel faced a very hard decision.
The winners were as follows:
Year 7:
1st – GBI Jurassic World
2nd – MRO Lord of the Rings
3rd – SWR Diamond Brothers
7GBI                                                                               7MRO                                                    7SWR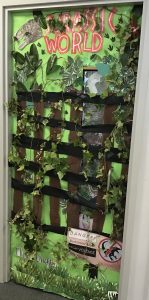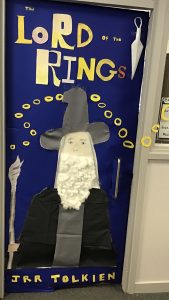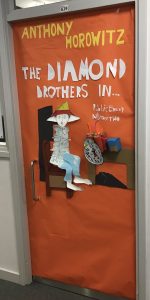 Year 8:
1st – NJK Roald Dahl
2nd – AZA Encanto
3rd – CJA Gangsta Granny
8NJK                                                                                          8AZA                                                                                                               8CJA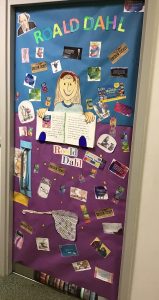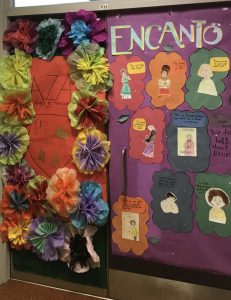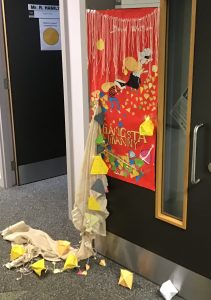 Year 9:
1st – FMU The Jungle Book
2nd – FJO Vampire Diaries
3rd – LTA Alice in Wonderland
9FMU                                                                               9FJO                                                                                        9LTA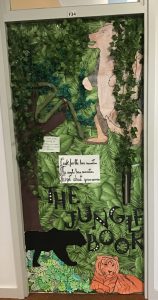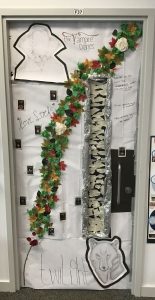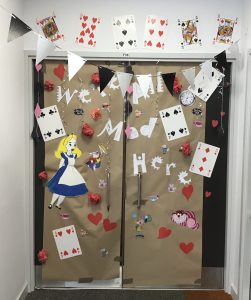 Mrs Haworth, Emily and Nabila, the AC group and ladies in Intervention also joined in with decorating their doors.