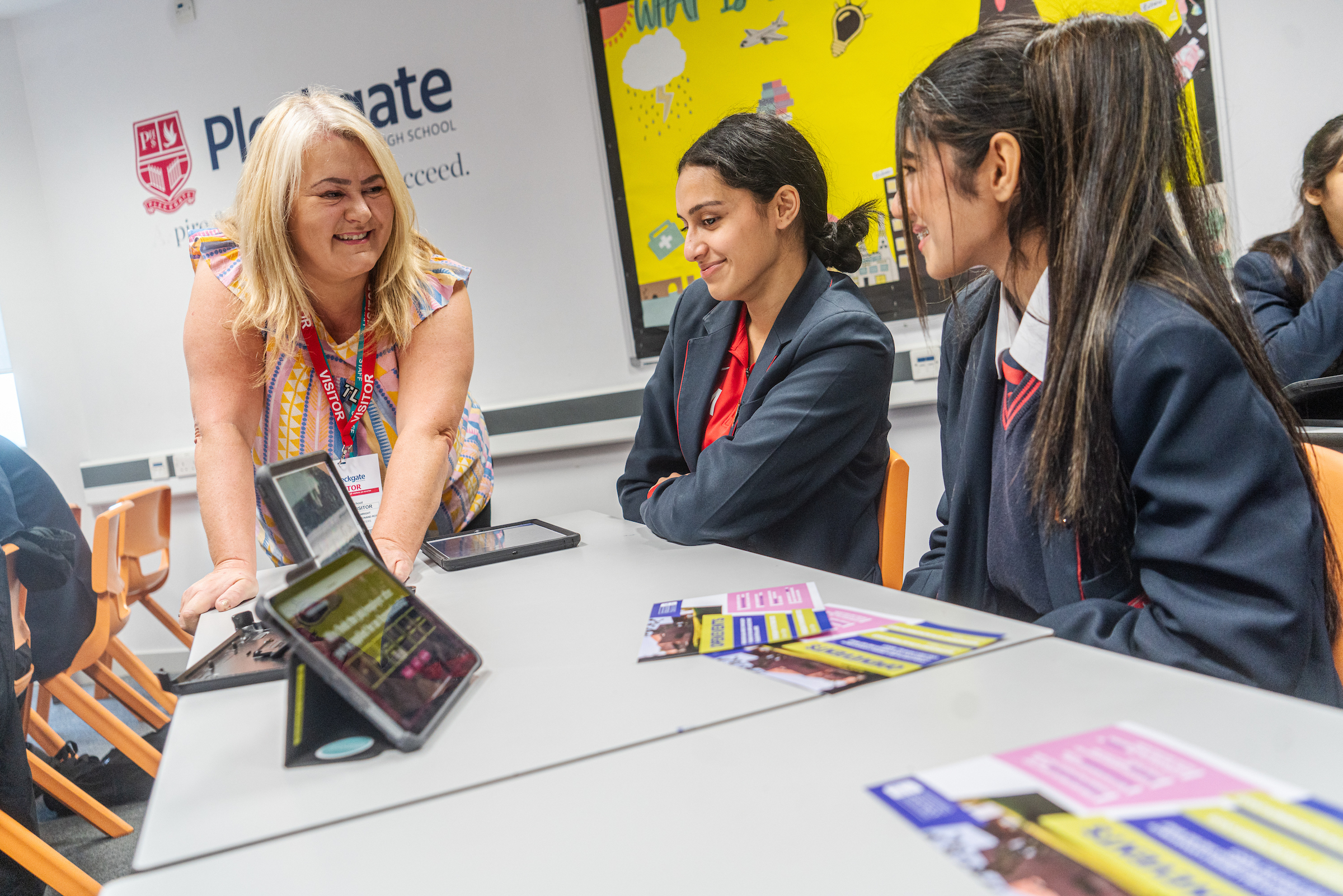 Pupils were planning life after Pleckgate at a Careers Education, Information, Advice and Guidance College Information Day.
The school was packed with representatives talking about post-16 choices including information on colleges, sixth forms and apprenticeships.
Among those attending were Blackburn College, Cardinal Newman College, Clitheroe Royal Grammar School Sixth Form, Darwen Aldridge Studio School, Myerscough College, Get Set Apprenticeships, Accrington and Rossendale College, Darwen Aldridge Community Academy, St Wilfrid's Sixth Form, Burnley College, Preston College, Training 2000 Apprenticeships and Westholme Sixth Form.
They talked to pupils about the varied courses available to them, the requirements to get on the courses, how the course is formatted, expectations from the college or provider, how the application process works and examples of careers in various courses.
"We were so delighted with the number of colleges and providers who came into school to talk to our pupils about their futures," said Zehra Faruki, Communications, Engagement and CEIAG Manager.
"Our pupils were so receptive to them and asked a lot of questions to ensure they made the best-informed decisions about their post-16 options. At Pleckgate, we will support them in the application process.
"It was so exciting to see how animated our pupils were talking about the future and we know so many will go on to have successful careers."