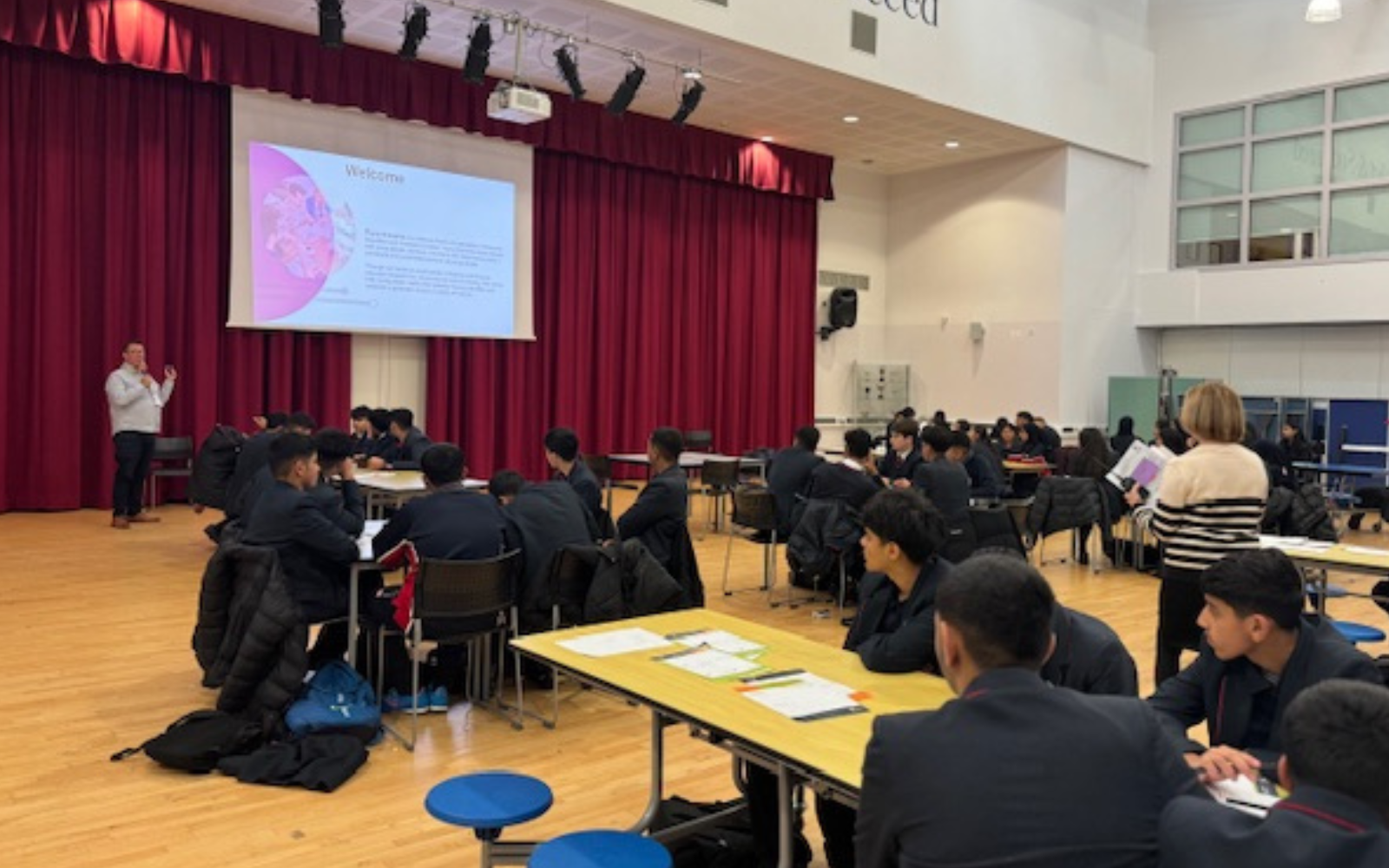 Pleckgate pupils said it felt like they were on 'The Apprentice' when they took part in a Young Enterprise programme.
The Year 10 pupils, who have chosen Business, had the opportunity to create their own company as part of the Young Enterprise Company Programme and Launch Pad in a special day at the school.
Launch Pad is a fast paced, engaging Enterprise Challenge which provides an introduction to employability skills.
Pupils worked alongside inspiring Business Volunteers who supported pupils to discover more about themselves and helped them develop key skills which are valued in the workplace.
Through a series of hands-on, fun activities, pupils worked in teams on the early stages of launching a fledgling business, balancing a budget as well as creating a brand identity and marketing strategy.
Through the day, pupils learnt the importance of teamwork and learnt more about different roles that contribute to running a business
Eesa said: "It feels like I'm on The Apprentice!"
Zeeshan said: "I have loved working on this event, I have learnt a lot."
Raihana said: "I have really enjoyed how to negotiate and gain profit, life skills I might need when I am working."
Nick added:  "It has been a good chance to gain real work skills."