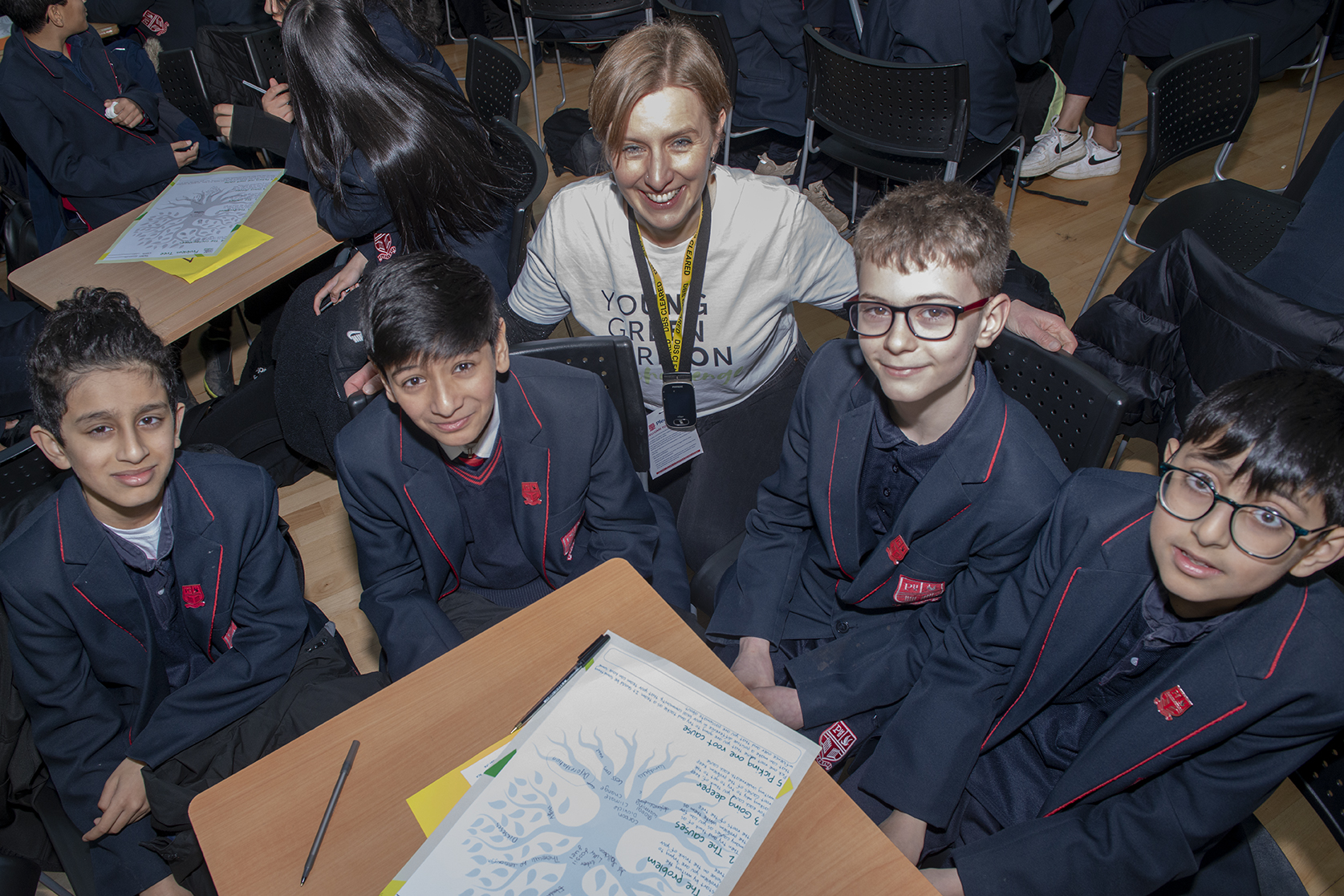 Pleckgate was selected as just one of 16 schools in the UK to take part in an eco-pilot scheme.
It's the Young Green Britons Challenge pilot scheme, an initiative of the Ministry of Eco Education, with the aim to enable and celebrate youth-led school-based climate action.
All Pleckgate's Year 7s had to come up with an eco-friendly idea which will help to change Blackburn, with the opportunity to put their ideas into practise.
Pupil Mohammad said: "I think we need to make a law that you have to recycle or else the council won't pick up your garbage."
Hakim said: "We need to stop plastic pollution, we need more recycling bins and stop overusing plastic. It's bad in Blackburn, there is rubbish everywhere."
Aaminah's group were looking at wasted resources. "We are focusing on the fact there is a lot of littering, we are cutting down too many trees and we need to stop wasting food."
Yazeed said: "Deforestation is a big problem in Blackburn to make way for houses, we need more greenery for oxygen, for plants and animals."
Madiha's group were focusing on stopping mining fossil fuels.
She said: "We need to create solar panels that sucks the carbon and gives new and healthy electricity for our devices.
"In school everyone has an iPad so we need electricity to be good for the environment."
Another group's idea was for Blackburn Rovers to have a new kit, using recycled materials, similar to Forest Green Rovers whose owner Dale Vince is involved in the Ministry of Eco Education.
Kat Crisp, founder of Social Innovation for all and part of the Young Green Briton's Challenge team, said: "This is a pilot scheme and it's great that Pleckgate have got all their Year 7s involved.
"There have been some great responses, everyone is really enthusiastic and engaged."
Pleckgate teacher Mrs Banks said: "Many pupils at Pleckgate are climate conscious and want to help form a sustainable future. Within the geography curriculum, we have discussed the future of farming, fast fashion, coastal erosion, water demands, and many more, to build an awareness of and tackle real world challenges.
"Through the Young Green Briton Challenge we are nurturing, supporting and celebrating our pupils' sustainability ideas. I am excited to see their ideas come to life."