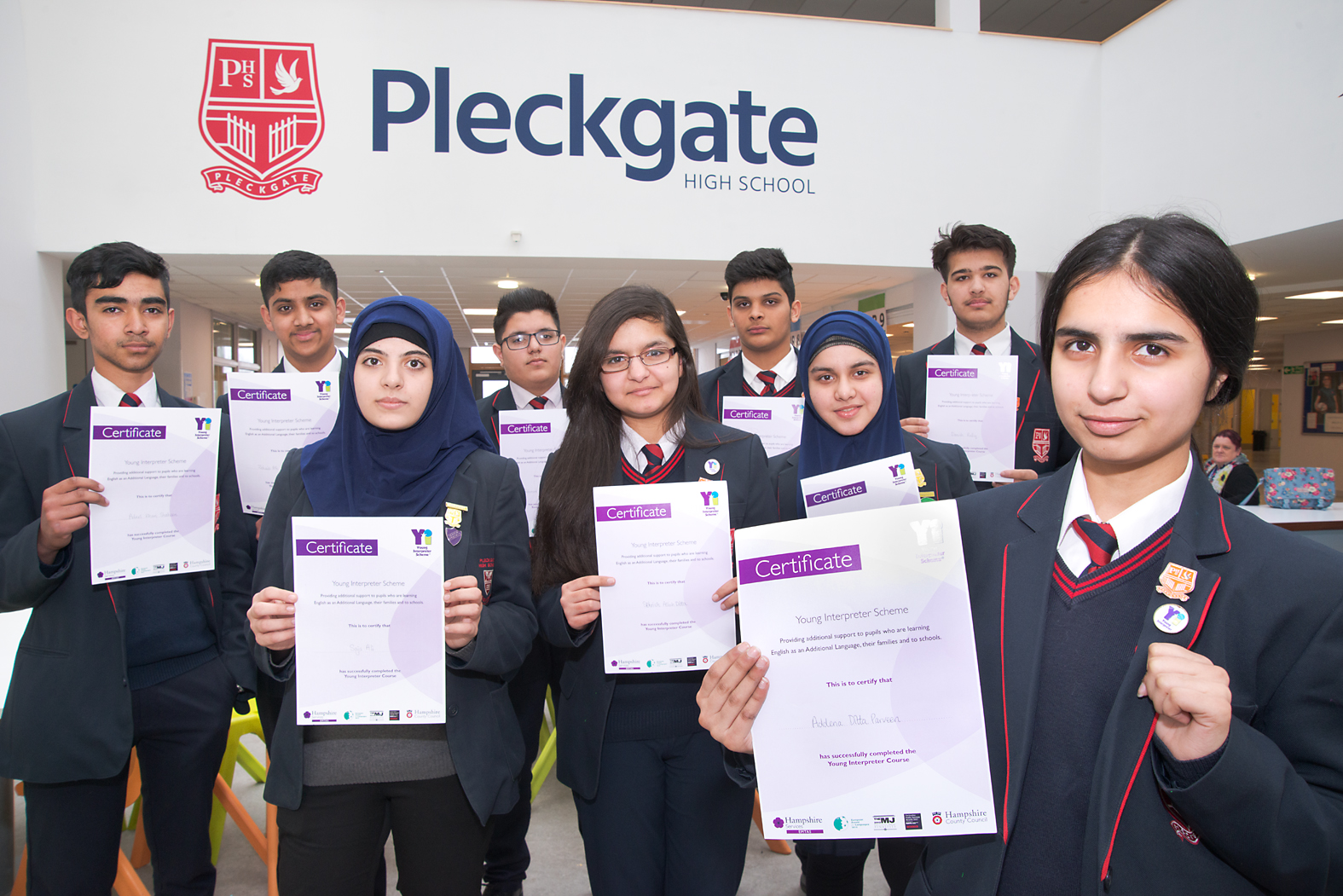 Pleckgate pupils are using their translation skills to help their fellow pupils and their families.
Ten bilingual pupils from Year 10 and 11 can speak English and at least one other language whether it's Spanish, Italian, Urdu or Arabic, which is their first language.
They have signed up to the Young Interpreter Scheme at Pleckgate and their role is to help new arrivals to the school and their families settle in smoothly.
"It's the second year we have done this," said Ms Salthouse, who is the school's English as an Additional Language (EAL) Unit Co-Ordinator.
"I invited our best bilingual pupils in Years 10 and 11 to get involved with the Young Interpreter Scheme.
"They can all speak at least two languages, some three, and they themselves are relatively new to the UK, between two and five years here. The have come from Spain, Italy, Pakistan, India, UAE and Libya.
"We value their differing backgrounds, which we see as a benefit to the school, and they get the chance to use their languages and they can see that languages are an advantage and a skill and not a hindrance.
"They help new international arrivals integrate and feel welcome and we use their language skills to communicate key messages or procedures to new pupils.
"In return the pupils are able to include their certificates and interpreting experiences in their Records of Achievement (for college applications) or on their CV's for work or future careers."