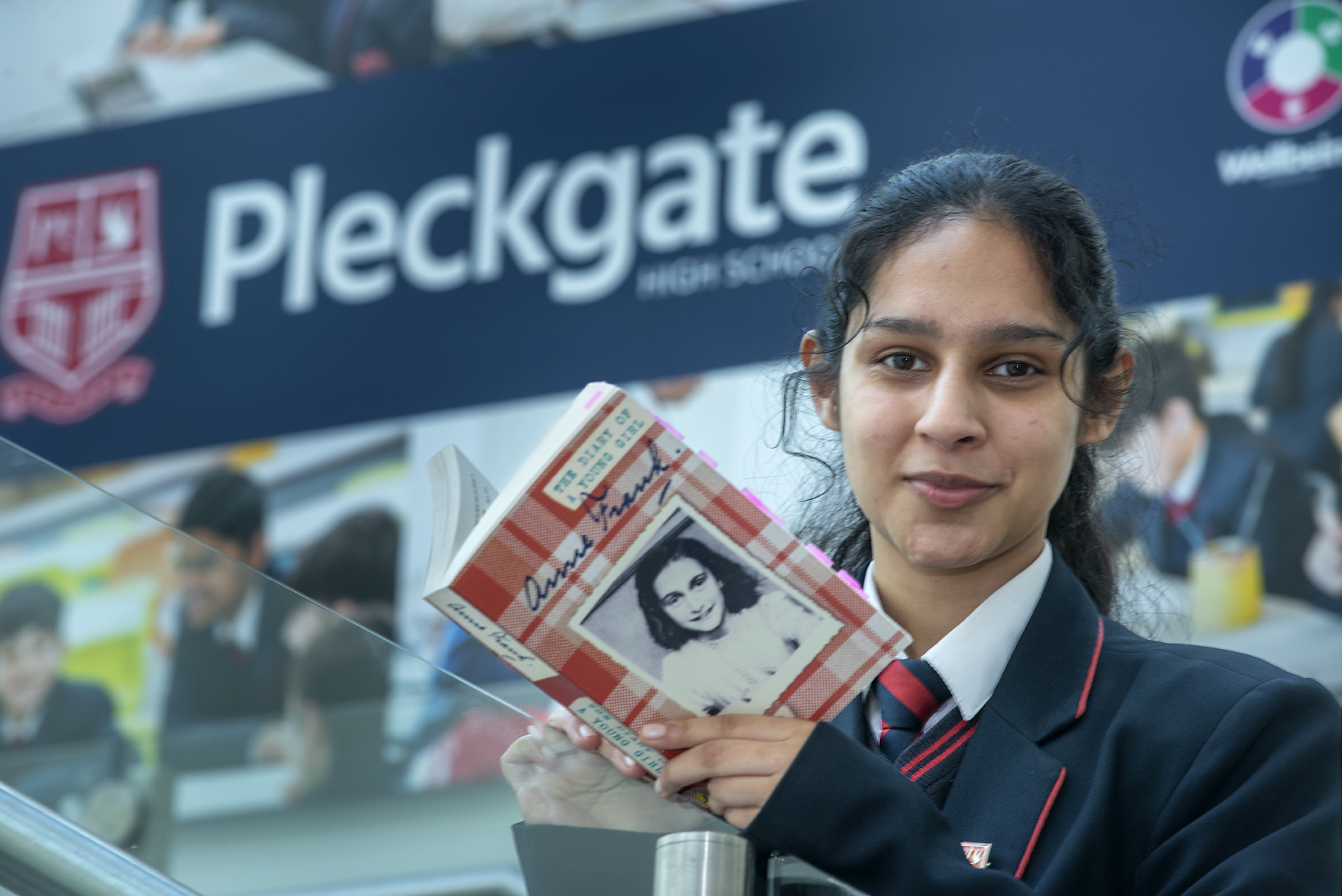 Year 10 pupil, Zaibaa, is one of just 16 pupils across the country who have been selected by the Anne Frank Trust for a special trip.
Pleckgate is an Anne Frank Trust Link School, one of just 10 schools in the UK, promoting a society safe from prejudice and discrimination and working closely with the Trust to do this.
Anne Frank was one of 1.5 million Jewish children murdered by the Nazi's during the Holocaust. She was just 15 and wrote a diary during her time in hiding and her life is used by the Trust to empower young people with the knowledge, skills and confidence to challenge all forms of prejudice and discrimination.
Pleckgate appointed a number of Anne Frank Trust Ambassadors and Zaibaa is one and has now gone step further.
She has been selected to go to Anne Frank's House in Amsterdam at the end of the month – a huge achievement.
"Only 16 children from all over the UK have been selected so it's a huge honour for me," said Zaibaa.
"I am so excited to go and see the history.
"The story of Anne Frank affects me a lot, what she went through and the emotions. She was 13 when she started writing her diary and 15 when she died so she was close to my age and it hurts to think that.
"She lived a lot of her life in fear and desperation yet, in her diary, she is still positive and we can learn a lot from her.
"I want to make changes, I want to help stop prejudice and discrimination and make a difference."