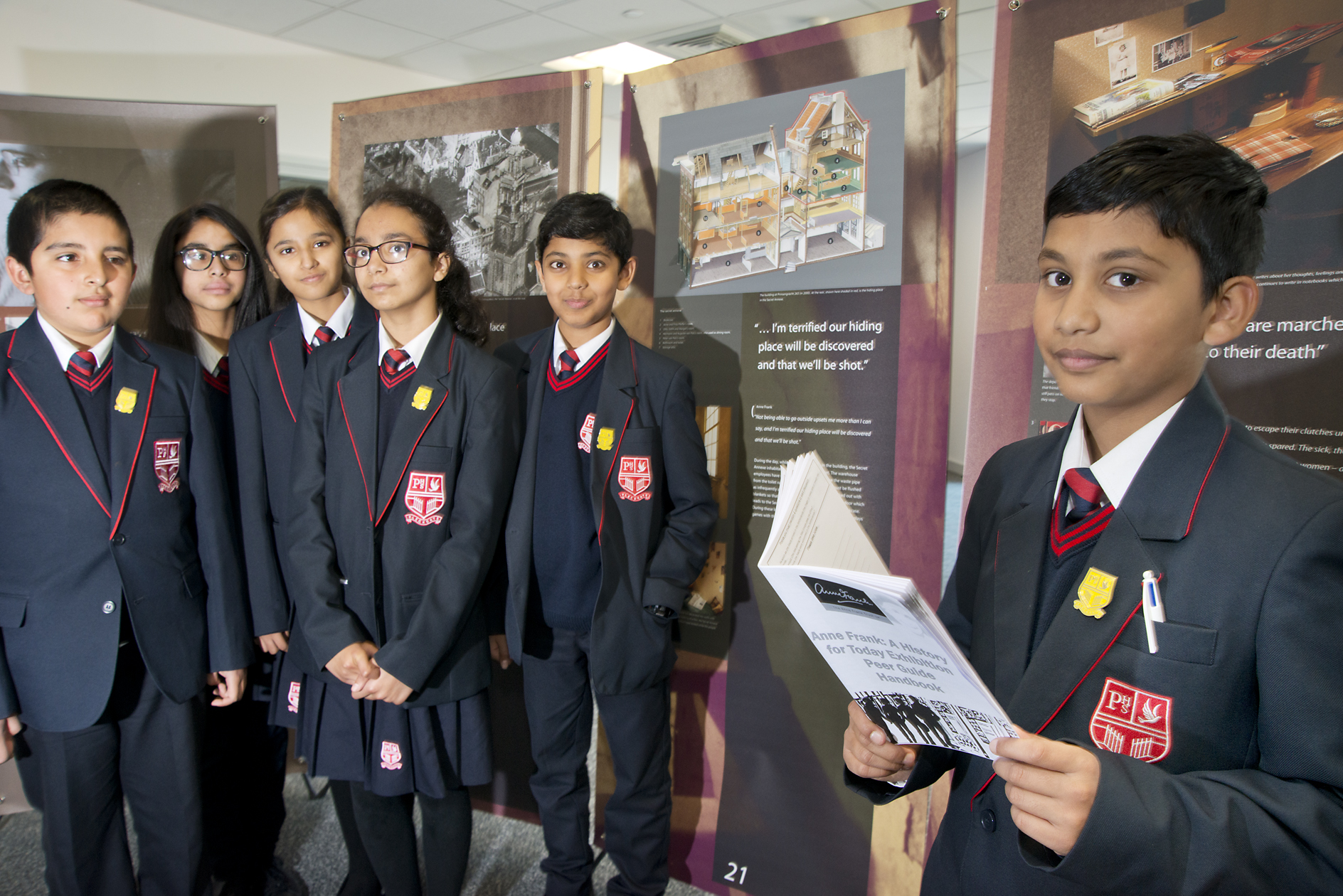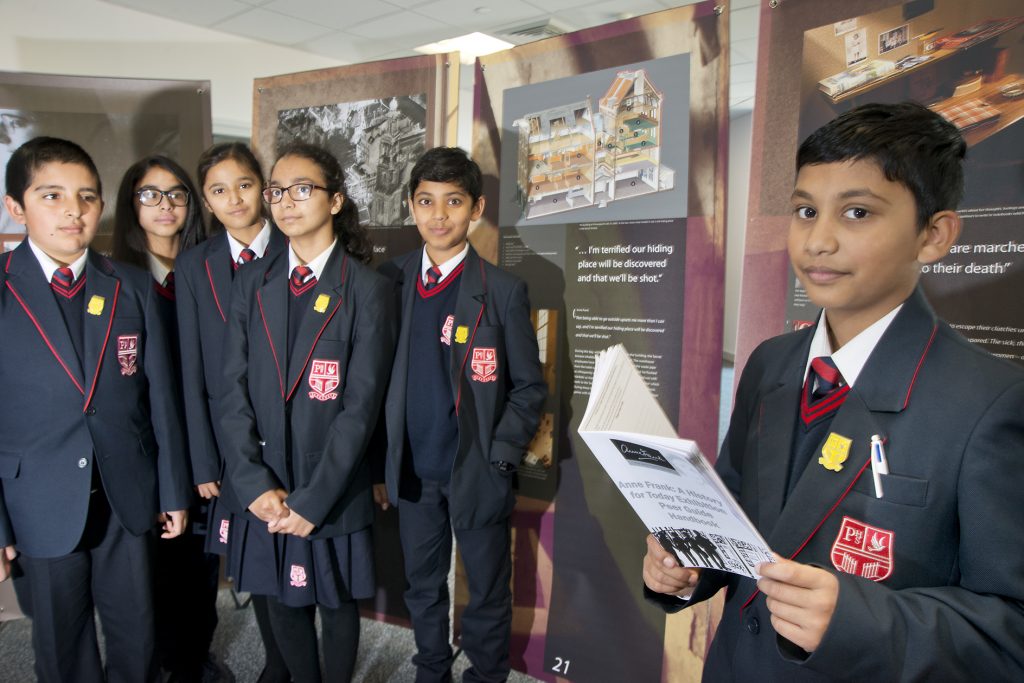 Pleckgate High School Year Seven pupils have been showing pupils, parents and visitors around the school's Anne Frank exhibition.
The 15 Year Sevens were taught the story of Anne Frank, the German-born diarist who was a Jewish victim of the Holocaust, by the Anne Frank Trust.
They then in turn showed fellow pupils, parents and visitors from Blackburn and Darwen Council and SACRE (the Standing Advisory Council on Religious Education) around the exhibition.
Year Seven pupil Areeba Akhter said: "I didn't know a lot about Anne Frank before this but I have learnt a lot.
"I have learnt about the importance of equality in the world, of the need for human rights, the importance of laws and to be tolerant of other religions."
Head of Religious Studies Ms Savage said: "These pupils have been at secondary school less than a month but they have shown confidence and a genuine interest in the subject. We have had such good feedback and it's important to learn the valuable lessons from Anne Frank's life and death."