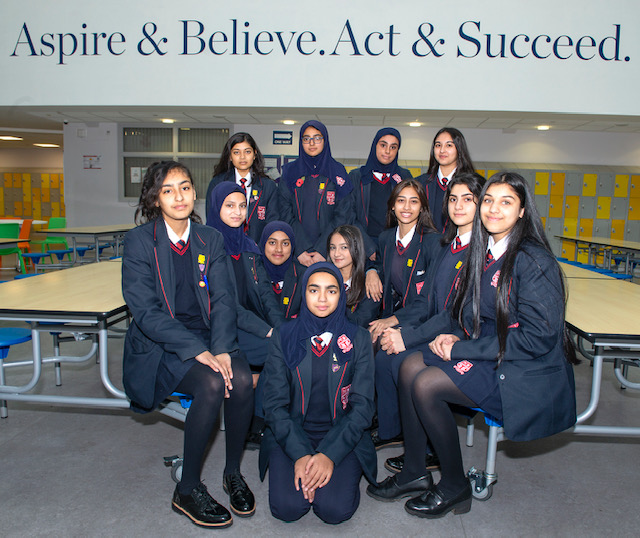 Pleckgate's Anti-Bullying Ambassadors are ready to make a difference, starting with Anti-Bullying Week this week.
The Year 10s have been appointed recently and will be studying The Diana Award Anti-Bullying Programme, in memory of the late Princess Diana.
They will act as mentors for the younger years and have already started to put their ideas into practice.
During Anti-Bullying Week, Pleckgate High School pupils wore odd socks on Monday, have watched videos and had discussions about bullying during form time and the Year 7s are going to write an Anti-Bullying charter.
Anit-Bullying Ambassador Emaan said: "I wanted to be an Ambassador so I can stop any bullying."
Aziza said: "Bullying is a serious matter and I want to make sure it is dealt with seriously."
Maya said: "I think this role will allow me to help other people and give me good experience in the future. I am proud to have this role."
Imaan added: "Anti-Bullying Week gives you a special week to think about problems people encounter. You do not think about it every day but this gives you a week to focus on it."
Pleckgate High School is hoping to, through the Diana Award, become a host school where their Anti-Bullying Ambassadors train pupils from other schools in the area